Live Where You Play at the Tamarack Resort
Posted by Hughes Group Blog Team on Wednesday, March 16, 2016 at 9:45 AM
By Hughes Group Blog Team / March 16, 2016
Comment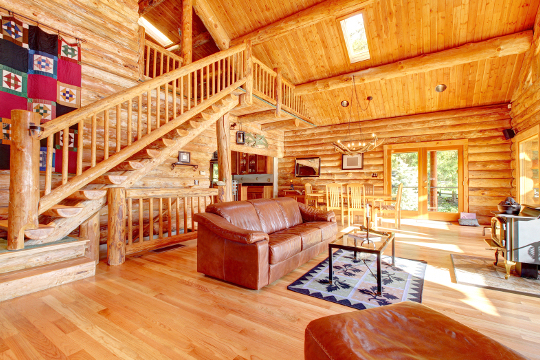 Tamarack, Idaho is a beautiful resort town. It's nestled in the shadow of the Bitterroot Mountains and sits only 100 miles north of Boise. If you're looking at moving to Idaho because you want the Idaho lifestyle, Tamarack is a great place to consider. It's surrounded by opportunities to head outside and enjoy the beauty of Idaho. Whether it's a hot Idahoan summer or a cold and snowy winter, Tamarack has plenty to offer to keep any outdoor enthusiast occupied.
It's said that boredom doesn't exist in Tamarack, and when you see what the town has to offer, you'll understand why. You're surrounded by the outdoors, which includes such incredible opportunities as skiing, snowshoeing, snowmobiling, swimming, whitewater rafting, golfing, hiking, and so much more. There are even eight zip-lines where you can soar above the creeks and meadows. If you want to erase boredom from your vocabulary, Tamarack is a great place to live.
Don't Miss the City
Of course, just because you love the outdoors doesn't mean you have to give up everything about city life. While 100 miles might seem like a bit of a drive, Boise really isn't all that far away. You can easily head to the bigger city for a weekend getaway to catch a movie, go shopping, or to just enjoy the city life. You can also grab a nice dinner in Boise. Not that you can't in Tamarack.
There are great restaurants available during the summer season at the resort. There are also plenty of great local options for dining in the nearby towns of Donnelly, McCall, or Cascade. Living in Tamarack is a great choice if the outdoors are really important to you. You'll have the small town life, with plenty of outdoor recreational opportunities, but you aren't too far away from the big city when you need to experience the amenities of city life.
Real Estate
You love the idea of living right next to the incredible outdoor playground that is Tamarack. Depending on where you want to live, and the kind of dwelling you want to call home (or a vacation home), you'll find plenty of choices in and around Tamarack. From cottages to townhomes, you'll be able to find the real estate that fits your needs perfectly.
· Cottages. If you want excellent access to skiing, you'll definitely want to check out the cottages available in Tamarack. The cottages are around 1,200 square feet, with two bedrooms and two and a half bathrooms. They have single car detached garages, and some of them even include ski access right from the property.
· Townhomes. If you're looking something a little bigger than a cottage or need more bedrooms, you'll want to look into the townhomes at Tamarack. The townhomes are just under 2,000 square feet and have three bedrooms and three and a half bathrooms. They offer a more modern feel than the cottages, but they don't compromise of the mountain living lifestyle. They still have a single car garage, but the garage is attached. There is easy trail access for hiking, biking, or skiing, and the golf course is just a short walk away.
· Condominiums. Condominiums are available at the Lodge at Osprey Meadows. You'll be able to enjoy the pool, patio, and a warm fire. There's even a restaurant at the lodge. You still have easy access to the golf course, skiing, and the hiking and biking trails.
· Home Sites. Of course, you can always build your dream home at Tamarack. There are home sites available on the mountain, and they offer incomparable access to the mountain. With direct access to the ski lift, you'll be able to go skiing whenever you want from this location.
Living in Idaho's Playground
You have the opportunity to live right inside Idaho's playground at the Tamarack Resort. As you can see, you have many different choices depending on the kind of dwelling that you'd like to call home. Each one offers access to the mountain and skiing, making your home in Tamarack the perfect place to live for incredible access to the many recreational opportunities here.
If you don't want to live directly at the Tamarack Resort, you'll be able to find real estate in the surrounding towns. Regardless of your choice, you'll be able to live where you play, and enjoy the outdoor lifestyle that drew you to Idaho in the first place. Take a look around, and you'll find your dream home in the place where boredom doesn't exist. What are you waiting for?