Landscape Like a Pro in Minutes!
Posted by Hughes Group Blog Team on Monday, May 19, 2014 at 2:21 PM
By Hughes Group Blog Team / May 19, 2014
Comment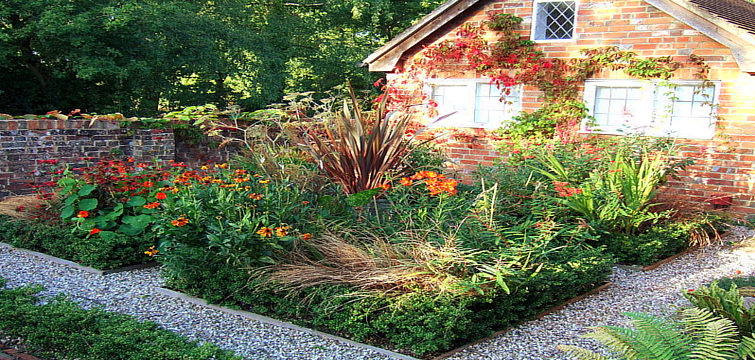 In the world of home ownership, one aspect that gets overlooked because of it's perceived difficulty is landscaping. People are unsure of their ability to properly take care of and beautify a yard so they sometimes procrastinate making changes to their landscaping. As a result, a lot of yards look average, but they could be spectacular with just a few simple steps.
A tip that can save you quite of a bit of trouble in your yard is to plant according to your region. If you use local plants for your yard they will be able to grow better and they will look more natural together. They will be genetically geared to use the normal amount of water for the area and the nutrients that are already in the soil.
While you are picking what plants to use in your yard, try finding a contrasting color of plant that will make your yard stand out. This new color will attract the eye and look beautiful.
Another idea that will give your yard some flare is using some lawn art. You can have a simple fire pit, tiki torches, statues or even a sun dial. What ever it is, make sure that it doesn't clash with anything you already have. Choose a color scheme that matches the plants and house. Statues, gnomes and such are great for making the home seem more homey and helps take up some of the space. The upside to using some statues instead of all plants is that you don't need to water them, thus not having to worry about them dying.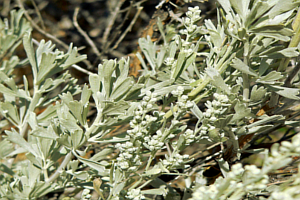 This next trick will also help you save a bit of money. Here in Idaho there are a lot of plants that don't need a ton of water. If you plant to the region and cut back on the amount of water you give your plants, you will save money and they plants will grow just about the same. Having a completely green garden everyday will start to eat at your wallet, so cut back on the water and feel your wallet grow.
Adding some light to your landscape is good as well. At night, use some lunar lamps and lights from the porch. This will make your garden look great, even at night.
Growing things from scratch is very difficult. If you are starting your plants from seeds you will probably want to give them as much nutrients as you can. One way to do that is by first planting the seeds in a broken eggshell. This will be a nice small place for the sprouts to grow, but when you put them in the ground and they get bigger, the shell will provide more nutrients for it.
Make sure that when you are working in your yard, you are using the right size of plants. You won't want to put a tall growing pine tree next to your one story home. That would be better suited for a multi-leveled home. Smaller bushes and trees for smaller homes and bigger bushes and trees for bigger houses. This will help to frame your home and not make it look odd.
Fountains and waterfalls are a major thing that can help your yard. Simple ponds and waterfalls can be put in for a very low price and can add substantially to your yard's appeal. Fountains are the same. They can be a bit more expensive, but just as effective in making your yard feel like a haven. The sound of the babbling water will also appeal to the ear as people walk through or near your yard. The rule for fountains and waterfalls is pretty easy: use them sparingly. You don't want to have too many, it'll make your home feel like an old greenhouse. (this is the same rule for statues and sculptures, use them sparingly)
The hardware of your home is another thing to consider when you are trying to spruce up your yard. Things like your mailbox, door knobs, lamps and even paint can greatly affect the look of your home. Upgrade your mailbox, fix or buy a new one if necessary. The same goes for the door knob and the house's outside lights. make sure they look nice and are up to par. You may even consider getting a short lamp post to put in the front yard. This will give you light and art in one.
Your yard is your friend, it is where you can enjoy your time, it is what people see and judge your house by and it is yours. Don't be afraid to try your hand at landscaping. You may surprise yourself at what you can do. Boise and the rest of Idaho are full of great homes. Check it out at buyboiserealestate.com/idx/.
http://www.wisebread.com/save-money-and-water-with-these-6-clever-landscaping-hacks
https://www.pinterest.com/pin/263179171944620239/
http://realtormag.realtor.org/home-and-design/feature/article/2009/04/6-landscaping-tricks-wow-buyers