Labor Day Weekend Hits Boise, Idaho
Posted by Hughes Group Blog Team on Thursday, September 4, 2014 at 2:18 PM
By Hughes Group Blog Team / September 4, 2014
Comment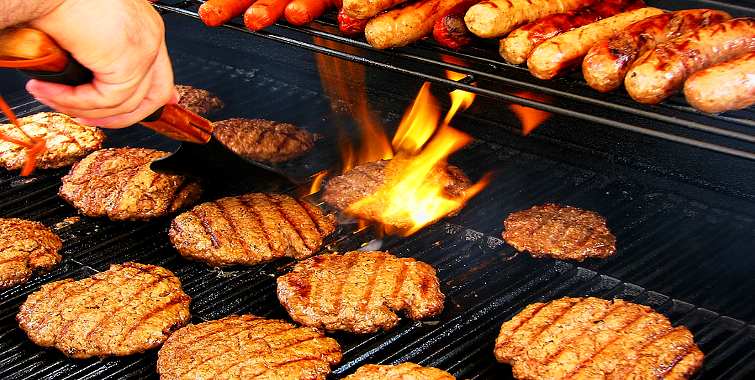 Idahoans, it's time to celebrate! The glorious three day weekend is upon us!
Labor day, a U.S. holiday that was originally organized to celebrate the economic and social contributions of workers every first Monday in September – is right around the corner. Labor Day, however, means much more than that to many of us across the country, as well as folks here in the Treasure Valley. It's the unofficial end of summer – the time that marks the conclusion of endless hot days, weekend barbecues and afternoon excursions to the river. For other folks, Labor Day is a chance to lay low and relax. And if Labor Day isn't the time to go camping or to stay home, it's the time to hit the mall and take advantage of the big sales. Stores generally slash prices for Labor Day in order to clear out inventory before the big rush of the holiday shopping season. The Boise Towne Square mall is sure to be a bustling mecca of shoppers looking for a mad steal on some cool stuff.
For many folks, Labor day weekend begins on Friday and ends Monday night when preparations for the next day's school and work day begins. Maybe you've been planning your Labor day weekend outing for some time, or maybe you haven't given it any thought at all – whatever the case may be, why not make it the best one you've ever had?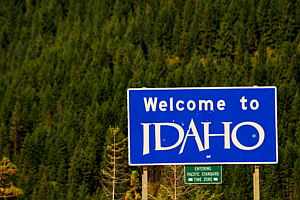 The Treasure Valley makes it easy to celebrate Labor day – or any time off for that matter. With the acres and acres of exciting geography to traverse coupled with endless outdoor options, southwest Idaho is a Labor Day paradise. With Boise's forecast speaking of the low 90's for the holiday, that means Idaho's back-country is going to be alive with end of summer celebrations, whether it's with the travel trailer in tow or the camping gear bundled to the top of the car. It's going to be the place to be for those who avoid the mall and itch to get out of the house. The good news is that Idaho is a gigantic playground with plenty of space for everyone to enjoy freely. Which is really good, considering that travel club AAA expects 179,000 Idahoans to travel 50 or more miles this holiday.
It's not only in Idaho that AAA expects Americans to be hitting the road – roughly 34.1 million of us will be traveling over Labor Day weekend. The significance behind that number is that it's the highest it's been since 2009. It's also a 4.2 percent increase over the 32.7 million Americans who traveled last year. AAA says the projected numbers for 2013 reflects growing economic confidence – and much of it comes back to real estate. AAA president and CEO Robert Darbeinet said, "for many Americans, their home is also their biggest asset. As home prices improve in many parts of the country, more families are feeling comfortable about traveling this Labor Day holiday."
While this shows that consumer confidence is up in both traveling and real estate, it also shows that it's time for a well earned break – it is after all, a long time between Independence Day and Thanksgiving. While it is the holiday weekend and it's time for a deserved few days off – you can expect many like minded Idahoans to have the same ideas you might – and that means some packed roads. The Idaho State Police plans enhanced patrols for the holiday weekend, and will be implementing its second "All Hands on Deck" operation for the summer here in Boise. That means that every officer who's working is doing it out on patrol. "All Hands on Deck is designed to increase patrols on the busiest travel days of the year to give our citizens added safety on the roads," said Colonel Ralph Powell.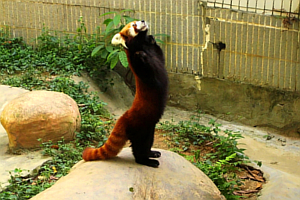 If you don't want to combat congested roadways, there's plenty of other ways to enjoy the holiday within town – for starters, Roaring Springs is open 11am to 7pm and Zoo Boise will be open 9am to 5pm. If you haven't been to Zoo Boise in a while, they've recently had an exciting new addition of a Red Panda Cub, Snow Leopard Cubs, and the birth of a new monkey. A trip to Zoo Boise is not only well worth your while to see what they've got on display, but the entire area boasts some of Boise's other major attractions, such as quick access to several major parks, the Boise River and greenbelt system, and the hugely popular downtown district full of shopping and dining. Labor Day doesn't only have to be about camping!
There's no doubt about it – this Labor Day holiday is going to have the Treasure Valley bustling with activity as folks try to squeeze in that last summer trip or take advantage of an extra day off work. Labor Day is one of the best times of the year to remind yourself of what makes Boise Idaho such a great place to live – and the weather should be fantastic – so solidify those plans and make it one to remember.
For all your buying and selling needs, Hughes Real Estate Group is the ultimate go to resource. Contact us anytime for more information about Boise, Meridian, Nampa, Eagle, Caldwell or Kuna at (208) 571-7145.
Sources:
http://www.usatoday.com/story/travel/2013/08/20/more-americans-traveling-this-labor-day/2675817/
http://www.spokesman.com/blogs/boise/2013/aug/28/isp-plans-enhanced-patrols-labor-day-holiday-weekend/