Keep Your Buyer in Mind: 3 Easy Ways to Up Your Property Value and Sell Your House Quick!
Posted by Hughes Group Blog Team on Monday, October 27, 2014 at 9:24 AM
By Hughes Group Blog Team / October 27, 2014
Comment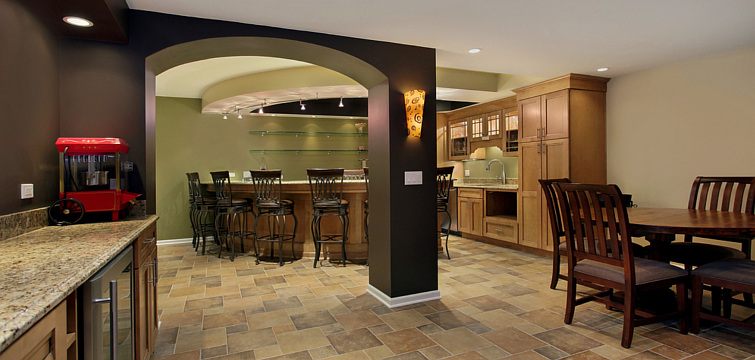 The general real-estate market is in the upswing (finally) and those of us who've been waiting for a more welcoming climate to sell their house in might be ready to take the plunge. But selling a house is often just as stressful as buying one. It's not always a matter of deciding to sell, because there's also the issue of finding a buyer once that decision is made.
If you've ever wondered why your home isn't selling, or why the offers are not what you'd expect, then read on. It's not always numbers that make a sale happen. There's a lot you can do without expensive repairs or updates to help sell your house for what it's worth, and quicker than you would think. And they all have to do with keeping your buyer in mind. Here are three things to keep in mind:
Clean and Clutter-Free. This one is a no-brainer, because all it takes is some time and effort. Other than that, it's free. Clean your windows, clean your rooms, dust the corners, clean behind furniture and appliances… the house should be spotless or your prospective buyers will only see WORK when they should see a clean start for their new life. With this in mind, try to simplify the space by removing as many personal items from sight as possible. Pack up personal photos. Have a yard sale to get rid of any unwanted trinkets or clutter that might not make it to your new place. Unneeded clutter only acts to distract your buyer from imagining their new life in your house.

First Impressions. You've heard of curb appeal, but have you considered just how important this buzzword is to closing on your house? Next time you pull into your driveway, try to see it as a prospective buyer. Is the exterior clean and well-kept? Is the lawn mowed? Are the gutters presentable? Any broken fixtures? All of these things, if not taken care of, can be off-putting to buyers, and your goal is to make them as comfortable as possible.

Comfort. The entire point of items 1 and 2 were to put your prospective buyer at ease, to allow them to let their mind wander without focusing on little details. Focusing on the little details is your job. Make the place more inviting by turning on all of the lights and making sure all the bulbs are working. Open the blinds. Set a comfortable temperature. Consider some background music, as long as it's not distracting. Maybe make use of some scented candles, because scent is one of our most powerful senses. A mellow scented candle can go a long way. Just be sure not to over-do it, because if you go overboard then your buyer might think you're trying to hide something.
These are three simple, inexpensive ways to make sure that your home showing goes as well as it possibly could. By keeping your buyer in mind, you can sell your house on time and for a better profit! Do what you can to maximize what you have, and these proven techniques will help get the deal you deserve.