It's Back to School in Boise, Idaho!
Posted by Hughes Group Blog Team on Tuesday, September 3, 2013 at 6:32 PM
By Hughes Group Blog Team / September 3, 2013
Comment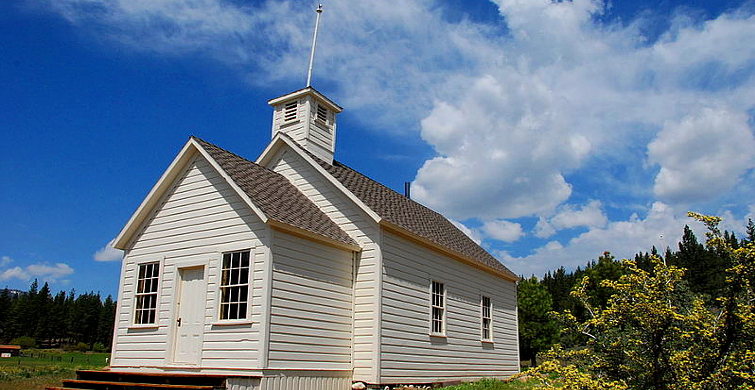 It's hard to believe that summer vacation is nearly over – but doesn't it feel that way every year as August gives way to September? In Boise, Idaho, it's a lovely season, with cooler temperatures beginning to settle in along with pleasant breezes tempered by our high desert climate. While there are plenty of clear skies and sunny days ahead of us, the cooler days of back to school weather are among Boisean's favorite days of the year – especially when the leaves begin to fall from the network of trees that line Boise's streets. Boise becomes a yellow, orange, and red wonderland, especially along the banks of the beautiful Boise river. It's also when Boise State University comes to life and the Greenbelt saturates with students between Broadway Avenue and Capitol Boulevard. It's a bustle of activity – but what the city really looks forward to is the at home games delivered by the Boise State Broncos.
Boise State University begins classes on August 26th, and this past weekend the campus was a new student frenzy with nearly 2,000 students moving into the residence halls and campus apartment complexes. Boise State is Idaho's largest higher education institution with roughly 23,000 students, with an offering of 201 degrees in 190 different fields of study with over 100 graduate programs. Located near downtown Boise on 180 acres, BSU is also home to the famous blue turf football field.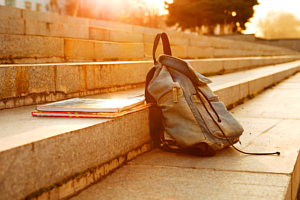 Just recently, BSU announced the creation of a new plaza that will be built on the Administration Visitor parking lot, a significant step in the University's Master Plan which will provide more green space on campus and greet newcomers with an inspirational and beautiful space. The plaza will have a rectangular lawn outfitted with maple trees and tapering pathways. There will be a raised circular, brick terrace in the center complete with bench seats, native grasses and recessed lighting. An iconic element that hasn't been revealed yet, will be constructed at the center of the platform to represent and celebrate Boise State. Ryan Gregg, president of the Associated Students of Boise State University said, "as student leaders on this campus we are always excited when new things are being constructed; this shows that we're advancing as a university."
Boise's pride and joy – the university's football team the Broncos, is definitely the most well known of the sports offered by BSU. But BSU is home to other notable sports teams, including the wrestling team, which participates in the Pacific-12 Conference, the women's basketball team, which took home the win at the WAC for the first time in 2007, and the tennis teams which have had consistently nationally ranked players. The football team competes in the Football Bowl Subdivision of Division 1 as a member of the Mountain West Conference.
Of course, Boise State University isn't the only place flurrying with activity this back to school season. The Boise School District is a top performer – and does well when it comes to getting students ready to join the ranks of the higher education institution. 80 percent of incoming freshman at BSU are fresh high school graduates. The BSD is comprehensive, and houses 33 elementary schools, 8 junior high schools, and 5 senior high schools. Forbes ranked Boise as no. 2 on their most livable small cities list for 2012, and when the top 100 cities were ranked by subcategory, Boise took the no. 1 spot for education. It makes sense that within the BSD – all 4 of Boise's high schools, Boise, Borah, Capital, and Timberline have been ranked among the top 9 percent in the country by the Washington Post over the last 3 years for providing rigor through Advanced Placement coursework. Students in the Advanced Placement program in Boise high schools scored well above the national and state averages, and in so doing, earned thousands of credit waivers and college credits. They truly do get students ready to enter the college world.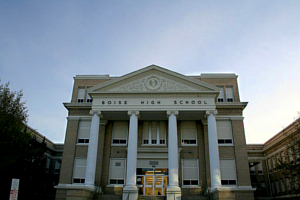 In addition to that, the Boise School District has been the recipient of other countless awards and recognitions throughout the years. Earlier this year, the BSD was named the recipient of the 2013 Read Right Award of Excellence for its Read Right program, which offers students who struggle with reading a different and unique avenue to gain success. The Read Right program has been going on for roughly 15 years, when it was first introduced at Hillside Jr. High. With such strong success, it now includes programs in 9 elementary schools and 3 junior high schools. Also for 2013, the BSD won the National Website Transparency Award among 247 winners, given to sponsors of government websites that demonstrate exemplary transparency. It is offered by the Sunshine Review's annual "Sunny Award." They look at over 1,000 qualifying government websites and grade them using a 10 point transparency checklist – items such as budgets, meetings, lobbying, financial audits, contracts, academic performance, public record and taxes. There's basically nothing you can't find on the BSD website, a sure sign that the school system takes the time to cross all its I's and dot all its T's.
The Boise School District is a huge part of the city of Boise. They take care of over 25,000 students – that's a bit more than those attending BSU – and employ over 1,700 certified staff and 3,500 classified personnel. In addition to the public schools, the BSD offers plenty of specialized programs which include the Treasure Valley Math and Science Center, Dennis Professional Technical Center, and the aforementioned preeminent Advanced Placement program.
Back to school in Boise, Idaho is the time to celebrate a changing season and a fresh start to a new year. It's also a pretty serious time for adjustments – with all new day to day routines, goals and schedules – it's arguably the busiest time of the year! But it's also one of the most exciting, and with the quality and spirit of the schools in and around Boise, we can take a breather from some of that back to school anxiety.
When it comes to all your Idaho real estate needs, whether you're buying or selling, Hughes Real Estate Group is here to assist you from start to finish. Give us a call anytime at (208) 571-7145 to discuss more about Boise, Idaho living.