Is Boise a "Green" City?
Posted by Hughes Group Blog Team on Sunday, March 17, 2019 at 2:41 PM
By Hughes Group Blog Team / March 17, 2019
Comment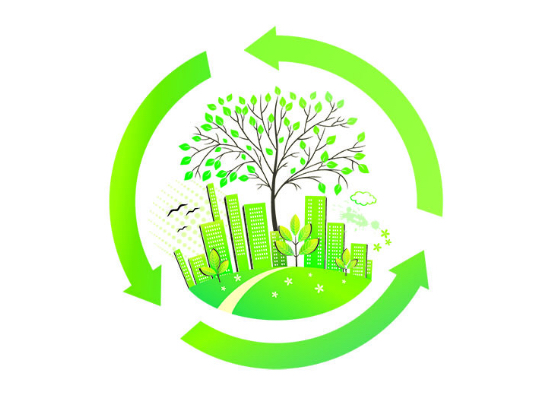 Boise, Idaho has always been committed to keeping the environment clean and healthy. The city is very conscious of their contribution to waste and pollution and is dedicated to reducing it. There are so many different programs that the city has rolled out to help save energy and become as "green" as possible. From recycling to transportation, they are trying to improve the environment in many facets of the Boise lifestyle.
There is a department in Idaho called the Idaho Department of Environmental Quality (DEQ). They are a state department that was created by the Idaho Environmental Protection and Health Act (Idaho Code Title 369). The department was formed to help provide clean water, clean air, and clean land for all Idaho residents. Their mission is to protect the health of the people in Idaho as well as the quality of land, air, and water in the state. They are in charge of assessing environmental problems, overseeing any facilities that may create hazardous waste or any pollution in the air and water, monitoring the quality of the air and water, cleaning contaminated sites, and educating local businesses and citizens on how they can help the environment.
The city of Boise's recycling program was recently updated to improve recycling and reduce the impact of the environment. A new Hefty Energy Bag Program was added to the current recycling system. For those who want to recycle more, special orange Hefty bags are provided. These orange bags are for specific kinds of plastics that can be found throughout your entire home. The guidelines for what to put on the orange bags, versus the other recycling carts or standard trash, can be found online at curbit.cityofboise.org. The orange bags can then be put in the blue recycling carts, or if your cart is full, in a large sturdy container like a cardboard box on the curb next to the cart. You can recycle an unlimited number of bags with no penalty or fine. The specific plastics that can be put in these new orange bags are things like plastic bread bags, grocery bags, yogurt containers, juice boxes, egg cartons, shrink wrap, bubble wrap, toothpaste tubes, and even empty deodorant tubes.
In addition to the new recycling guidelines, Boise added a new compost program in the summer of 2017. Since the new composting program was launched, over 40,000 tons of compostable material has been collected. New trash carts with green lids were distributed throughout residential neighborhoods specifically for compostable materials. If you fill your compost cart but still have more, there are paper bags that you can get to fill up. You cannot use plastic bags of any kind because they cannot be processed at the city's facility, they must be large paper bags. The trucks will take up to ten extra bags of compost off your curb every week. This is an ideal program for those pesky fall leaves that you feel like you have to keep raking up every day. If you decide you want some compost from the city after it's been processed there is compost available at the pick-up site at the Idaho Botanical Garden. Residents can have one cubic yard for free.
An example of Boise's efforts to reduce pollution and improve air quality is the introduction of shared scooters available throughout the city. On the streets of Boise and parts of Meridian, you'll find electric scooters randomly placed on sidewalks and street corners. Some are provided by the company Lime and some by Bird. These scooters are for public use. The idea is that people will use them more, shortening commutes or other vehicular travels, thus being in their cars less reducing the amount of pollution their travels may produce. To use the scooters, you download the corresponding company's app on your smartphone and use the individual QR code on the scooter to unlock and ride the scooter. In the first four days, the scooters were available in Boise, the residents rode a cumulative 31,000+ miles. The scooters were a huge hit. The more people use the scooters, the fewer cars are on the road reducing air quality. This is a fun way to jazz up some of your travelings while helping to improve the air quality in Boise. Because of the amazing response from the Boise residents, both companies Lime and Bird are looking into putting more scooters on the streets.
Anytime someone moves to Idaho they need to open an account with Idaho Power so they can have power in their apartment or house. When every new account is opened, Idaho Power sends the new residents a welcome package that includes several power-saving LED light bulbs. This is Idaho Power's way of helping to contribute to the environment. They can also send larger Energy-Saving Kit to your home for free if you would like one. The kit includes Nine LED bulbs; an LED night light; two faucet aerators, one for the kitchen and one for the bathroom; a shower timer to help you save water; a high efficiency showerhead; a digital thermometer for checking the temperature of your water, refrigerator, or freezer; and a water flow-rate rest bag. By sending homes these tools they are helping you save power and water which will help keep the environment clean.
Boise, Idaho is definitely a city you could consider as "green". The city is very aware of the impact they are having on the environment and they are dedicated to improving the quality of life in Boise. They are constantly watching the potential pollution of the air, land, and water and thinking of ways to eliminate that pollution. At the same time, they are trying to educate the government, business, and residents of Boise on how they can keep the environment clean for everyone.
Sources
http://www.deq.idaho.gov/
http://www.deq.idaho.gov/pollution-prevention/
https://www.idahostatesman.com/latest-news/article220514640.html
https://curbit.cityofboise.org/
https://www.idahopower.com/ways-to-save/savings-for-your-home/rebates-and-offers/energy-saving-kits/