Installing New Windows? The Framing Matters
Posted by Hughes Group Blog Team on Wednesday, October 21, 2015 at 1:55 PM
By Hughes Group Blog Team / October 21, 2015
Comment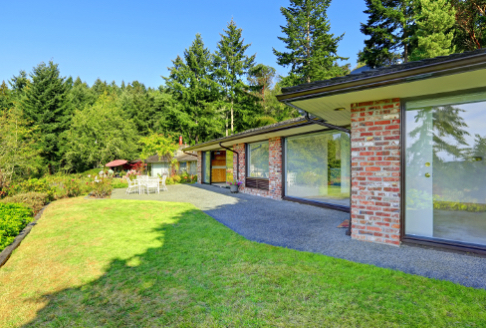 Windows allow light to come into your home, and can make a small room seem bigger. More light can make for a homier feel, and can make all the difference between a dingy space and one that you love being in. But windows aren't just all about light. They can be a decorative piece, or a feature for a room. Picture windows are great in living and dining spaces because they create an open feeling, and it can be very inviting.
But windows aren't just for style, decorating, and light. The windows that you choose can make a world of difference in the insulation and heat transfer of your house. But it's not all about the window. After all, the glass wouldn't stay without the frame. You might be surprised, but the frame can be just as important, if not more important, than the actual glass. The right frame can mean the difference between drafty windows, or windows that don't last as long as they should.
Finding the Right Frame
Appearances are only a part of the search for the right window and frame. Each material behaves differently, and provides different advantages and disadvantages. Wood is a popular choice, because it insulates better than metal. But is wood always the right choice? Below, we'll discuss four different frame styles, so you'll be able to choose the right framing material for your home.
· Vinyl. When you first think of vinyl window frames, you might think cheap. While it's true that vinyl frames tend to be less expensive than many of the other material options, it shouldn't be discounted completely. Sure, if you buy a cheap vinyl window frame, it will be cheap. But you can find plenty of well-constructed vinyl frames that offer an inexpensive option, with plenty of energy efficiency. With the proper insulation, and a tight seal, you won't have any air leaks, and vinyl will compliment your insulated glass nicely. However, the color choices for vinyl frames are limited.
· Wood. Wood window frames offer the best insulation. If you use high-quality wood, and it's installed correctly, wood window frames can last just about forever. However, they do require more upkeep than any other framing material. Because they are made out of wood, there is a risk of them rotting. If your home is in a very humid area, you might want to think twice about using wood window frames.
· Aluminum. If you are concerned about using wood window frames because of high humidity, aluminum window frames are a solid option. Aluminum frames aren't the best in terms of insulation. They tend to have a higher rate of heat transfer and loss, but they are a solid choice if you live in an area with a lot of humidity, like near the coast. Aluminum window frames are also strong, and are a good choice if you live in areas where hurricanes can happen.
· Wood-Clad. Wood-clad window frames are a good compromise. They offer the best of wood and aluminum or vinyl. The interior of the window frame is constructed of wood, and it's covered in either vinyl or aluminum. You get the insulating qualities of wood, but the toughness and low-maintenance of non-wood materials. You will still want to be careful about moisture, and it's suggested you take some extra precautions. Use waterproof seals, like rubber, and include a sill pan. The sill pan will keep water away from the window, by allowing the water to drain away from the window. This will help keep the wood dry, and prevent it from rotting and causing any damage.