Improving Your Idaho Home: Where do you Draw the Line?
Posted by Hughes Group Blog Team on Monday, October 7, 2013 at 7:02 PM
By Hughes Group Blog Team / October 7, 2013
Comment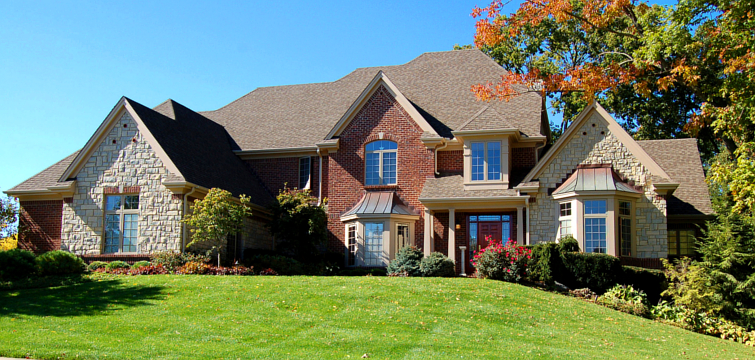 There's all kinds of lists out there that tell you what to do to your Idaho home to increase its value. With so many opportunities to improve your home and make it more appealing to future buyers, it can be hard to resist the appeal of adding a swimming pool – or perhaps a sun room, or a highly customized office redo. You're thinking of using your home equity for some seriously cool upgrades and renovations with the intention of getting it back, and more, when you sell. Not all projects are practical though, or created equal.
There are some hot, and some not so hot remodels and upgrades you can do to your home, so, we've gone into detail regarding some of the most practical and cost effective improvements you can make, and some of the worst.
Improving too much for the neighborhood: Over improving your home is a common mistake that homeowners make. There's no easy way to determine what exactly constitutes too much, so the best thing to do is scout out the details of your neighborhood while closely analyzing your personal reasons for improving. What is your prime motivation? If you're thinking about your home's resale value, the first thing to do is some research, with this in mind – improve your home to be an overachiever and it may underachieve in the market. Any additions or improvements done to your Idaho home should blend in nicely with the homes that surround it. The style and design of your home should fit snugly with those in the neighborhood. You can learn what's typical in your neighborhood by monitoring maximum sale prices and visiting open houses.
In terms of your home's resale value, the greatest cost vs. value improvements you can make are largely cosmetic. You can't go wrong too often with a new roof, new paint, carpeting, modest kitchen and bathroom re-dos, or improvements that boost your home to get in line with those around it.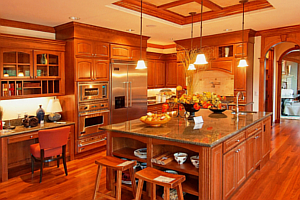 Focusing too narrowly on one room: Some homeowners make the mistake of upgrading inconsistently, which can damage value. For example, you might spend upwards of $50,000 on a kitchen remodel and upgrade but leave the rest of the house untouched. The rule here is that any upgrades you make should be in sync with the entire house. If you focus on just one room and make it fabulous without updating the remaining rooms, it can make everything else look even shabbier.
Too personal: This one is seen over and over again. Too many home owners customize their space to meet their personal style and functionality preferences. But you're thinking, why shouldn't they? Your home is your castle, right? If you plan on living in your home for the long haul, then by all means, go crazy. But if you see a relocation in your future, it's best to stick with upgrades and changes that have a positive effect on resale value – not a negative one, and the more personal your choices are – the more likely you'll have difficulty selling. Don't shy from adding personal touches to your home's remodel, but remember that whatever you do to your home it should call out to future home buyers.
Some of the best projects to do to your Idaho home with the best financial impact include upgrading windows, making outdoor improvements such as new siding and landscaping, and again – modest bathroom and kitchen upgrades are almost always a winner.
Messing up the floor plan: Buyers want more square feet, right? So, the perfect upgrade would be to add a new room, or perhaps convert the garage to a livable space. Actually, one big mistake that homeowners make is adding or converting rooms that don't fit with the floor plan. Oftentimes, people aren't careful when they increase their home's square footage, and create what is called "functional obsolescence." Some great examples of functional obsolescence is not having a bathroom on the first floor, bedrooms without closets or tiny ones, or a basement with only outside access. Another example might be the addition of a bedroom where you have to walk through the laundry room to get there, or adding a bedroom on the side of the house opposite of the bathrooms.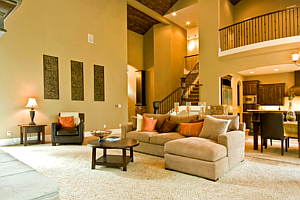 If you are considering undertaking the big job of adding or changing rooms, remember your home's functional integrity before you begin knocking out walls. Adding a sun room is one of the more notoriously bad additions you can make, or converting your garage into a living area. The impact of not having covered parking can greatly deter potential buyers.
Finding a home these days is super easy with our innovative online tools and resources that bring the Boise Idaho real estate market right to your home computer. Viewing resale or brand new homes is as simple as the click of your mouse – even commercial and Idaho land for sale opportunities are easy to search. Perhaps the hardest part about real estate is knowing precisely which property is right for you – but that's where our team of real estate experts come in. Even if all you have is an idea – our experienced professionals can help close the gaps and zero you in on the options that are ideally suited to your needs. With what is likely to be the most significant purchase of your life, it's more important than ever to team up with someone you can trust.
Don't hesitate to give Hughes Real Estate Group a call anytime at (208) 571-7145 to discuss Boise Idaho real estate or to begin your search for the perfect home.