Ideas for an Extra Room
Posted by Hughes Group Blog Team on Tuesday, March 5, 2019 at 2:47 PM
By Hughes Group Blog Team / March 5, 2019
Comment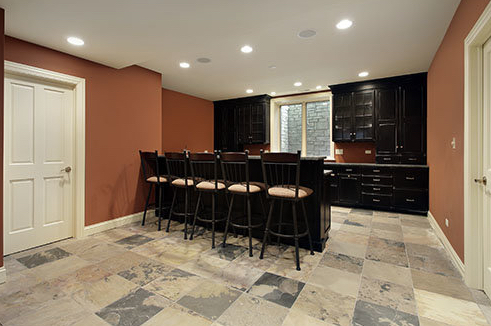 How much space do you have in your home? Is it cramped with your things reaching up to the ceiling in stacks? Or are you struggling to find things to do with space you are not using? Both of these are legitimate problems (Though having not enough space is probably the bigger of the two) and have vastly different solutions. If you do not have enough space, the answer is simple. You may consider buying a bigger place to live. The road to accomplishing that solution can be a lot more complex than the solution itself, but the concept is pretty straightforward. However, if you live in a home that has a lot of extra space and you have no idea what to do with it, the solution can be a little more difficult. Luckily, you have the luxury of time to find the solution and implement it. So, if you have an extra room and are not sure what you should do to fill it up, I would recommend getting creative, and I have some ideas to stimulate your creative process.
If you have empty space and do not have already have a home office, maybe it is time you got yourself one. You would be surprised how much having a space to work in at home that is not associated with the other things you do in your home can help you focus on your job or your hobbies and not be distracted by other things you might want to do. The home is generally a place of relaxation and fun, and when there is work to be done at the home, it is usually only related to the home, and not your job or whatever else you need to do. Any time you are busy at home, it is probably because you are cleaning or renovating or something like that. If you have a place in your home set aside for actual work that you are being paid to do, you are much more likely to be successful and save distractions for later, rather than in the middle of an important project.
Of course, I mentioned hobbies for this kind of room. If you have a thing you like to do that takes up space, a spare room can be the ideal place for it. You can call it an office or a studio or whatever you feel like, but it will be somewhere you can relax and just have fun. If you do not have any hobbies that take up space, maybe it is time to look into trying one. Have you been thinking about getting into painting, but were worried about getting paint all over your kitchen or living room? You can either start outside, but it might be better to just get a well-ventilated room to work on and display your artwork. A lot of people have to look outside the home for this kind of space, renting a spot at an office to find space for their art and paying money that they do not really need to. If you have a spare room and do not need it for anything else, why not set up an easel or a weaving machine? I am sure you will be very happy to have space to just have fun and improve your favorite skill.
The former two ideas were some big ones that you can conform to your own interests. Now, I am going to shoot off some rapid-fire ideas that might interest you.
Maybe that extra room could be a library. If you really like to read and you have books all over the place taking up space, collect them in one spot to show off. You might have to buy or build some shelves, but that can be part of the fun, designing your new library to look nice and maybe work as a reading room. If you have a refined taste for alcohol and love to try out new kinds of beers, wines, or spirits, you could create a place for a miniature bar. Not only do miniature bars look cool, but they can serve as social places for your friends and family where you talk and simply enjoy each other's company. If you are fitness buff and want to stop paying for an expensive gym membership that requires you to drive for 15 minutes to get a good workout, maybe it is time to buy some exercise equipment and set up in this spare room. You can get your own, personalized workout without paying much except for the gear and your housing costs, which you were already paying. Sure, gym equipment can be pricey, but it will probably cost you a lot less in the long run than years of payments to a gym.
This spare room might also be the ideal place for family members to make use of. If you have kids, this room could become the ideal place for rowdy and messy place. Paint and dress the room up to like a fantasy castle or race track and let the kids run wild, drawing on the walls (I recommend putting up wallpaper specifically for this) and learning about the physical world. This spare room could also become a guest room. If you frequently have guests come through town but have no way of putting them up, stop recommending them hotels and create a space where they could stay in comfort cheaply for a few days. Of course, you might not want your friends or family staying in your house for extended periods of time, but that is up to you to figure out.