Idaho's Small Town Rodeos
Posted by Hughes Group Blog Team on Monday, August 11, 2014 at 1:45 PM
By Hughes Group Blog Team / August 11, 2014
Comment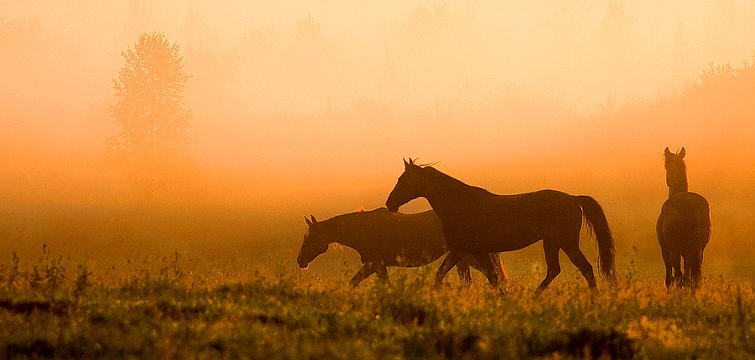 The focus of Idaho's real estate scene is primarily on the larger metropolitan areas such as Boise, Nampa, Eagle, Sun Valley, and Twin Falls. But it would be a real shame to overlook Idaho's rural cities and towns. Land for sale Idaho offers you does not necessarily have to be in the urban areas. There are many homes in the rural areas available for your investment. In fact, as you drive through Idaho you will pass a number of rural communities fringed by wide open ranges, bordered by vast crop fields, and occupied by people who rarely mince their words. These beautiful little towns are witness to hard work year round, fantastic holiday celebrations, and county fairs featuring prize livestock, art, and performances. Possibly the most celebrated event of the year is the rodeo. County fairs typically feature a week long rodeo, and private rodeo companies often tour the state.
History
To understand why rodeos are such a big deal in small town Idaho, you will have to understand the roots of Idaho's discovery. What is now Idaho was explored by Lewis and Clark in 1805. At that time, it was occupied by the Native Americans, some of which were from the same tribe as the explorers' guide, Sacajawea. The land was primarily used by trappers and gold miners from that point on. Eventually, the land began to be settled by farmers and utilized by ranchers. The latter is where Idaho gained its cowboy heritage. Rodeos were the event of the year, where people gathered to sell and trade the hard year's work and show off their prowess with both wild and tame cattle and horses. To this day, a good portion of the land is used for agriculture and ranching, and the rodeo tradition remains intact. When you buy land for sale Idaho has to offer, you invest in a rich heritage.
Events
The most notable of rodeo events is bull riding. In this event, cowboys have eight seconds to stay on the back of a gigantic bucking bull. They get to hold onto a single rope fastened to the bull. But this is not the only event that takes place in Idaho's rodeos. There are a number of other events including steer wrestling, calf roping, team roping, and barrel racing. Steer wrestling involves several players; the steer, two horses, and two men. The steer is released into the arena, shadowed by one of the riders to keep it in a straight line. After a given amount of time, the second rider chases after the steer, gets a hold of it, leaves the saddle, and turns the steer's horns, effectively wrestling the creature to the ground. Once all four feet are in the air, the wrestler releases the animal. Team roping is where two riders work together to catch a steer. One rider ropes the horns and the other ropes the back legs, effectively immobilizing the animal. Calf roping also features a cow and rider, but this time the cow is a calf and there is only one rider. The goal in this event is to rope the calf, dismount, and tie three of its legs together in as little time as possible. Barrel racing is another intense event, mostly performed by women at the professional level. in this event, a horse and its rider maneuver in a clover pattern around three barrels. This tests the horse's athleticism as well as the rider's skill. All of these events have their roots in the ranching culture, which demands skill in managing large herds of cattle and catching rogue steers.
County Fairs and Rodeos
The rodeo is a special event for Idaho's communities. At night, the echoes of rodeo speakers and the blare of floodlights break up the otherwise silent and starlit nights in rural communities. Each of Idaho's counties hosts an annual celebration, usually a fair, featuring events like bull riding, barrel racing, team roping, and even steer wrestling. If you are not familiar with any of these events, feel free to take a break from your search for properties for sale Idaho offers and drop in on a rodeo. During the summer months, rodeos and county fairs dominate the late summer entertainment, bringing the community together for a week or more of celebration.
Other Rodeos
In addition to county rodeos, there are several other rodeos done by traveling companies and individual communities. These include the Snake River Stampede, which takes place in Nampa during the later portion of July, the Caldwell Night Rodeo, which takes place mid-August, and That Famous Preston Night Rodeo at the end of July. These are just three of hundreds of rodeos that occupy the rural Idaho scene. No matter which tract of land for sale Idaho offers appeals to you most, you will likely find a rodeo not far from your new home.
As you search for land for sale Idaho has to offer you, feel free to stop in on one of the many rodeos that takes place across the state. This great tradition tests the skills and prowess of riders and their steeds, while simultaneously preserving the ranching tradition. See if ten gallon hats, slow drawls, and muddy boots fit into your lifestyle and talk to one of our agents about finding a home in Idaho's rural communities.