Idaho Ranks No. 1 as the Friendliest Place to do Business
Posted by Hughes Group Blog Team on Monday, December 3, 2012 at 10:47 AM
By Hughes Group Blog Team / December 3, 2012
Comment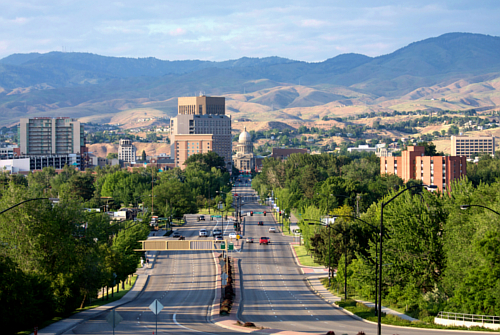 Have you been thinking of starting up a small business? Not all states are created equal, and Idaho comes out on top as one of only four states to receive a score of A+ for small business.
If you're looking to propel your business into success, you may do well to consider Idaho.
Thanks to a survey performed by Thumbtack.com and the Ewing Marion Kauffman Foundation, we have a better idea of which states are easier to start business and which aren't. According to the survey, Idaho ranks first in the nation for overall small business friendliness, these results taken from over 6,000 small business owners themselves, nationwide.
The Business Climate in Idaho
Of the businessman interviewed, they were asked questions that focused around the economic climate and overall environment facing them each day. Business owners were asked to rate their cities and states across a broad spectrum of questions relating to different categories that affect small business performance. The results were then gathered and converted, to ultimately reflect a grade of A+ to F.
Of course, Idaho is no stranger to ranking well on national publications. In the past, Boise in particular, has caused national buzz by landing on several high profile publications, citing Boise to be one of the best places for business and living. Some of these publications include Brookings Institute, Forbes and KPMG.
The Brookings Metro Monitor is a nonprofit public policy organization that put Boise in the top 20 cities who had the best recession recovery using calculations of growth, employment and housing prices.
KPMG ranked the Boise Metropolitan area as the third lowest-cost place to do business among the fifteen largest cities in the Pacific U.S. Looking for small business friendly communities to launch your business; give Idaho's communities a chance.
The national attention Boise receives extends beyond our capital city and into the whole of the Treasure Valley, including Meridian, Nampa and Eagle, where opportunities to do business flourish.