Idaho: One of the World's Last Unspoiled Areas
Posted by Hughes Group Blog Team on Monday, February 10, 2014 at 1:36 PM
By Hughes Group Blog Team / February 10, 2014
Comment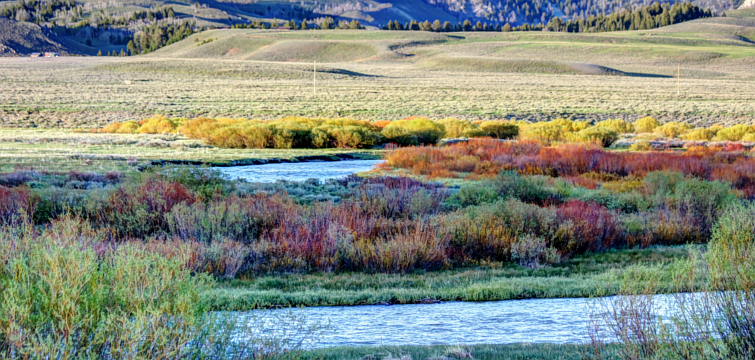 If there's one thing Idaho isn't short on, it's natural areas. The state is nearly covered with beautiful scenic attractions, many of them unlike anything found anywhere else on the earth. Much of Idaho is large and unspoiled – literally.
You've heard the terms - wilderness, forest, woods, park, and national recreation areas. But do you really know what they mean? Understanding what these words truly represent can give you a new appreciation of what kind of unique gem the state of Idaho actually is.
Wilderness – When you think of a wilderness, images of trees, wooded hills, and wild animals likely come to mind. But areas you might have thought of as a wilderness, probably aren't. A wilderness is actually defined as a natural environment that is significantly free of human tampering. The WILD Foundation calls a wilderness, "the most intact, undisturbed wild natural areas left on our planet – those last truly wild places that humans do not control and have not developed with roads, pipelines or other industrial infrastructure." If something is to be designated as a wilderness, it must be biologically intact and legally protected.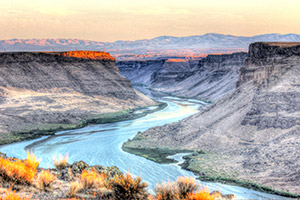 Idaho is no stranger to wilderness. In fact, Boise, Idaho sits on the fringes of vast and beautiful wilderness areas, and as urbanites who love our city and the bountiful recreation areas that surround us – we are mostly unaware that we live so close to some of the last areas that have remained untouched by humans. It's quite something to think that we live, work, and play next to these amazing environments.
Idaho's most famous wilderness area is arguably the Frank Church – River of No Return Wilderness. The area is protected, and was created in 1980 by U.S. Congress, and renamed in 1984 to the Frank Church – River of No Return Wilderness Area in honor of U.S. Senator Frank Church. What makes this wilderness area so special is its sheer size, at a whopping 2.367 million acres, it is the second largest protected wilderness in the contiguous United States. It's also responsible for what makes Idaho the popular whitewater destination that it is with the Salmon River that flows through.
The wilderness gets its name, River of No Return – from the swiftly flowing Salmon River that makes upstream travel very difficult. The land is covered by coniferous forests, with dry and open areas along the river at lower elevations. Motorized machinery is generally prohibited from areas that have been designated as a wilderness, but the use of jet boats and several airstrips have been grandfathered in before 1980 when it was designated. If you are one of the lucky few who have been able to tackle the whitewater currents along the Middle and Main Forks of the Salmon, consider yourself fortunate.
Forest – A forest has a much more broad meaning. It is also referred to as a wood or the woods, and is any area with a high density of trees. A forest can be found within a wilderness area, but not all forests are designated as wilderness areas. The Old French word means "vast expanse covered by trees." As far as vast expanses covered by thick populations of trees, roughly 9.4 percent of the earth's surface is made up of forest, and at one time, over 50 percent was covered.
Here in Idaho, national forests occupy nearly 40 percent of the state's land mass, that's more than any other state! So, when we say that Idaho boasts more beautiful natural areas than other places, we mean it. According to Idahoforests.org, of the 20.2 million acres of national forests in the state, over 4 million acres have been designated by Congress as wilderness and reserves from timber harvest. Another 8.4 million acres are currently without roads.
With over 20 million acres of forested areas, there's a lot to do. For those of us around the Treasure Valley, the Boise National Forest is likely the one we're most familiar, and covers approximately 2 million acres that boasts year round recreation we all love. There are over 70 recreation sites in the forest, 1,300 miles of trails, unlimited hunting & fishing, all kinds of winter recreation opportunities and plenty of water sports.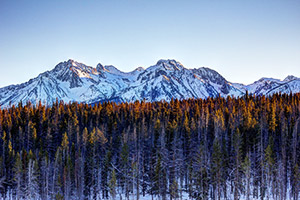 The Payette National Forest stretches across 2.3 million acres and offers a large variety of landscapes and a mix of recreational opportunities. It is the site of Hell's Canyon, where you can gaze down to the Snake River about 8,000 feet below into the deepest river gorge in North America to mountain peaks that tower near 9,500 feet. There's everything from desert grasslands to thick, dense areas. Here you'll find the gateway to the aforementioned Frank Church River of No Return Wilderness.
Park – This is an area we as Boiseans are likely most familiar. A park is any open area of space designated specifically for recreational use. Parks can extend to any number of attributes, and can be natural or only partially natural. The most important thing about a park is that it's used for us humans to enjoy – or for wildlife or natural habitats. Boise is dotted with urban parks that distinguish it from other cities of the same size. Parks are designed to preserve landscapes for our pleasure, and put into practice by Abraham Lincoln when he signed the bill creating the Yosemite Grant.
State parks are also found all over the state, used to improve the quality of life found in Idaho, and to promote outdoor recreation. Protected from most human development, the Idaho Department of Parks and Recreation looks over 30 state parks in between our borders. Of the 30 state parks we have, that includes City of Rocks National Reserve and Thousand Springs State Park. Heyburn State Park is the oldest, created in 1908, and is also the oldest in the Pacific Northwest.
Of the state parks in Idaho, Eagle Island State Park is likely the most well known this side of the state. Located in gorgeous Eagle, Eagle Island State Park is an impressive resort full of recreational facilities folks enjoy weekend after weekend through the warm summer months. There's more than 5 miles of trails, a swimming beach, plentiful picnic areas and even a Sportsman's Access area that offers fishing opportunities.
It's likely easier to see now why Idaho is the 39th most populous state in the country, and the 7th least densely populated. Idaho is indeed mountainous and rugged, but with a growing metropolitan capital that boasts a thriving arts, culture, business and entertainment scene – we're not lacking on any front.
Hughes Real Estate Group is your go to resource for all things buying and selling throughout Boise, Nampa, Meridian, Caldwell, Eagle, Kuna and Star. Call us anytime for more information or to find your next home at (208) 571-7145.
Sources Used:
http://en.wikipedia.org/wiki/Wilderness
http://www.idahoforests.org/ownall.htm
http://www.drivethetop10.com/Must-See-Attractions/Idaho
http://en.wikipedia.org/wiki/Park
http://www.visitidaho.org/national-parks/