Idaho Makes it Easy to go Green
Posted by Hughes Group Blog Team on Tuesday, July 29, 2014 at 12:48 PM
By Hughes Group Blog Team / July 29, 2014
Comment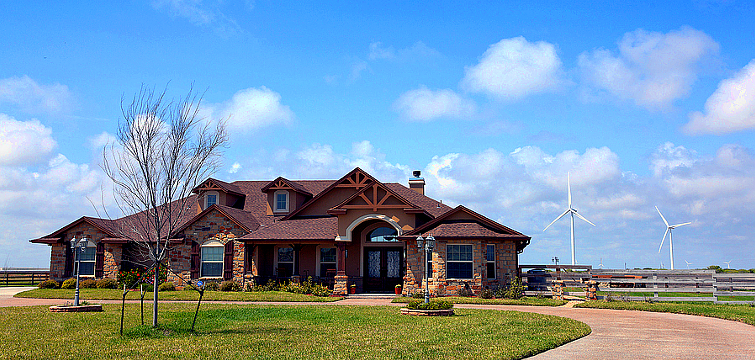 Idaho is no stranger to green jobs. They can be found in nearly every major industry found throughout the state. In 2009, the Energy Information Administration ranked Idaho the #7 best state for Renewable Source Electricity Generation.
To keep up with today's growing demand for green practices, it's important for every state to do its part. Idaho's role in improving our energy practices and preserving our world for future generations is done through a diverse array of green businesses, primarily in agriculture.
Research by the Idaho Department of Labor shows that our state has one of the highest concentrations in the nation of jobs with a set-apart environmental focus as well as one of the highest potentials for growth in these jobs. In terms of Idaho's green economy, just 7 states ranked higher.
So, what defines a green job in Idaho?
Idaho's core green areas include jobs in pollution and waste control, sustainable agriculture and natural resource conservation, energy efficiency and conservation as well as renewable energy and alternative fuels. Of these core areas, there are plenty of types of work involved, such as production, installation, design, delivery, storage or manufacturing. In order for a job to be classified as green, the job duties involved must possess green processes at least 50 percent of the time.
Quick Fact:
Idaho has roughly 17,000 green jobs which generate more than $1.3 billion in earnings, and for every 100 green jobs there are 124 indirect jobs. Idaho is strategically positioned to compete in a global economy with the creation of further renewable resources, clean energy technologies and training programs.
Idaho is the ideal testing ground for renewable energy technologies, and is the site of many alternative energy manufacturing companies. More companies are moving in to take advantage of Idaho's business climate, as well as the variety of elements that make our state such a viable laboratory and manufacturing center for the world's next steps in power generation. All of this is made possible with the Idaho National Laboratory as well as Idaho's consistent top rankings for patents per capita and manufacturing investment.
Idaho's energy costs are among the lowest in the nation and Idaho outperforms in long-term employment growth, the perfect recipe for the affluence of tech companies that focus on areas such as fuel cells, low-power batteries, biomass, electric car technologies and alternative fuels.
Did you Know?
Alternative energy isn't brand new in Idaho. Even before alternative energy became a national focus, Idaho has been harnessing its abundant geothermal potential (a 100% clean source of energy) for more than 100 years. The nation's first district heating system was established in Boise in 1892, which is still in use today. In the 1970's, five district heating systems were established in both Boise and Twin Falls. Thinking about having a smaller environmental impact when it comes to a home to live in don't rule out Idaho as a running contender.