Idaho Homeowners: Take Back Your Garage
Posted by Hughes Group Blog Team on Wednesday, January 15, 2014 at 12:20 PM
By Hughes Group Blog Team / January 15, 2014
Comment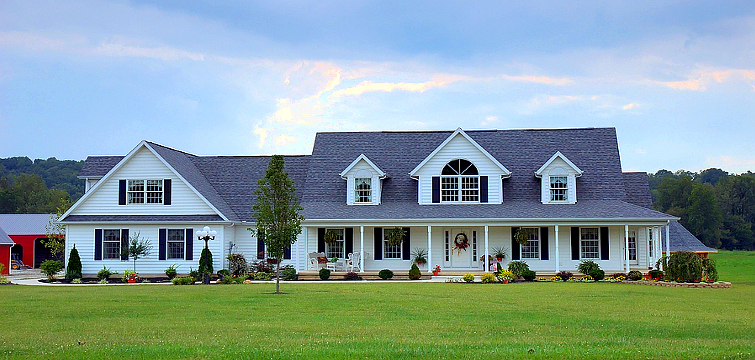 When the weather turns cold, homeowners everywhere rejoice at the convenience offered by their garage. But there's much more to the garage than meets the eye, and it can be just as useful to have in the summer months as the winter months. Roughly 70 percent of homeowners come in and out of their home through the garage, using it as their front door. What's more, is that the garage is a lot more important to your home's overall value than you may have suspected.
The garage door is the largest moving object in your home, and it can have a substantial impact on your home's value. While 70 percent of homeowners use their garage for its intended purpose, to park your car, many a typical homeowner uses their garage to store stuff. So much stuff, that the car often ends up parked out on the street. What many homeowners don't realize is that they're using a portion of their home that's worth between 13 to 14 percent of the home's total value as a storage room for what in many cases, is useless stuff.
If you find yourself as one of those homeowners who is having to park on the street because there's no room in the garage, it's time to get organized. Restore control of your garage by designating time to tackle the project. Depending on the severity of your disorganized garage, it could take up an entire weekend (or much more). HGTV recommends categorizing the things in your garage into groups, such as automotive, camping gear, garden gear and tools and so on. From there, group the items to be organized either out in the driveway or in the center of the garage. If after you've grouped everything you find a lot of random items that don't seem to fit into any category, consider donating them or throwing them out. From there, determine where you want each group of items to be located. When you're considering the available space in your garage, it can be helpful to think of parking space and eye level shelves as "valuable real estate." If you need built-in cabinets or modular storage, now is the time to install. Relocate all your grouped items, and try to put things back where you got them as soon as you're done using them to keep your garage organized and free for its intended purpose.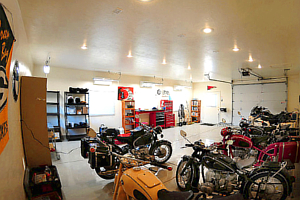 According to Remodeling magazine, a garage addition that costs $48,806 could add $31,091 to a home's resale value. That means that a garage remodel can fetch you back up to 63.7 percent of its total cost. If a hefty overhaul of your garage is not what you're looking for, you can easily upgrade the existing one and boost your home's value by making less expensive renovations. Just adding a new garage door can do wonders. Many homeowners are becoming more style conscience of their homes, and what better way to improve it than with a new garage door? You can easily makeover the look of your entire home by adding a new door, and it's a snap to raise curb appeal with a variety of looks from carriage house, contemporary or raised panel doors. The garage door is more than just a utility, it's a fashion statement for your home.
Other than being a stylish component and entryway into your home, your garage door can also protect your home against storm damage caused by powerful winds. Did you know that a reinforced garage door can help bolster your home against brutal winds? Researchers who deal with the effects of devastating storm winds will tell you that the garage is often the entry point for severe and costly damage to your home. You can help maintain the structural integrity of your home with a new, stronger garage door.
Now that we know how important our garages are -- the next step is to familiarize ourselves with how to maintain them so they stay in tip top shape. Preventative maintenance is always the way to go. One of the most basic maintenance tips you can do yourself is to perform a simple monthly visual inspection. Stand in your garage with the door closed and survey the garage door springs, cables, rollers, pulleys and mounting hardware such as hinges. Look for any signs of wear or damage. Keep an eye out for cable wear or fraying, and for anything that's coming loose. If you see something that just doesn't look right or sound right, it's likely the symptom of a larger issue. But because garage door repairs are some of the most difficult tasks you can undertake in your home, it's wise to leave the repairs up to a professional. The mechanics and bulkiness of garage doors make them particularly cumbersome -- and dangerous.
Garage door injury statistics are ugly. According to the Consumer Product Safety Commission, there was an estimated 20,809 injuries in the garage throughout the country in 2010. They got the numbers from a compilation of hospitals and reports throughout America, and cover two categories of injuries relating to the door, the opener and related systems. Most injuries resulted from section joints. Behind that, many injuries occurred from falling doors, and do-it-yourself work.
On a lighter note, there is now technology that allows individuals to open and close their garage door remotely through their smart devices. No more turning around to double check. The convenience of today seems to know no bounds! And since you've newly renovated and organized your garage, this handy little help will be particularly handy.
Contact Hughes Real Estate Group 24/7 at (208) 571-7145 anytime to begin your search for Idaho homes and properties for sale.