Idaho, a Hub for Northwestern Business
Posted by Hughes Group Blog Team on Friday, January 24, 2014 at 11:53 AM
By Hughes Group Blog Team / January 24, 2014
Comment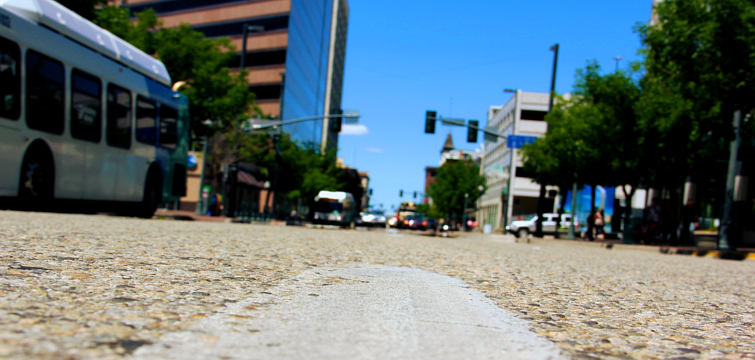 Whether you are a business owner, worker, or a consumer, Idaho is one of the best places to live! The fertile land of Idaho is not just for growing crops, it is also a great place for growing a business almost any kind.
What is it that makes Idaho so great for up-and-coming businesses and their consumers? Well, Thumbtack.com has a breakdown of just how good Idaho is. It gives all the states they have surveyed a traditional school letter grade; ranging from A+ all the way down to an F. In the A+ category along with Utah, New Hampshire and a few others, Idaho was listed. The survey included things like "Ease of Starting a Business" to "Health and Safety to Regulations."
In an interview on the Boise Valley Economic Partnership, Sander Daniels, co-founder of Thumbtack.com said, "In surveying thousands of small businesses across America, we found that clear and consistent regulations and relevant training programs are among the most important things a state can provide, ... Idaho's consistent attention to these factors allows the state to provide an environment in which businesses can succeed - making it no surprise that the state earned an 'A+' again this year."
The State of Idaho wants well-functioning businesses. It wants to help businesses start and to keep them going. In order to do this, the state offers online guides and other help for people trying to start a business. This, and other valuable information, is available on business.idaho.gov. They work behind the scenes in many ways to create a healthy business climate. No matter what stage of business development you are in, Idaho knows how to take care of you.
There are many new business that have decided to put down roots in Idaho's Capital. John Michael Schert, the executive director of the Trey McIntyre Project (a dance troop in the valley) said this about Boise: "Business is still one-on-one, and you can still have those relationships here." Schert explained that when he first arrived in Boise, he found an ease of access to leadership and coordinated a meeting with the mayor within a day, "Very quickly you feel part of this community. You get to know people at a pretty immediate level." When talking about work-life balance, Schert explained "You can be who you are in this community without having to kill yourself to accomplish your job and go home to a separate life. I can call the mayor and have a meeting if I need to, but he is also a personal friend. There is a big sense of connectivity you don't find in other places."
In addition to the Trey McIntyre Project, there are diverse new businesses sprouting up all over the Treasure Valley. Whether they are medical centers, restaurants, entertainment venues, or convention centers, there is a place for everything in Idaho. In the last few years there has been a great influx of new businesses.
One of these businesses is the BioLife Plasma Donation Center on Eagle road. This collection center is a medical facility that opened in the summer of 2013. The center takes plasma donations from willing donors and even gives them monetary compensation. The plasma found in every human's body is used to create medicine that could not be created any other way. They are used to treat diseases like hemophilia, sickle cell anemia and many others. Not only does the center help fight these diseases, it also has brought many jobs to the valley for medically trained professionals.
If you've driven downtown via the connector recently, you've probably wondered about the new concrete skeleton that is being erected Myrtle Street. It is JUMP: Jack's Urban Meeting Place, which is being created as a way to promote creativity and ambition among people. Completion is planned for 2015 and will have an assortment of rooms for anything you could think of, including dance studios, classrooms, music rooms, etc.
One business that has just opened in Meridian Idaho is coming out with a novel idea. Betty Spaghetti, located on the corner of Locust Grove and Fairview, is a World War II- themed spaghetti parlor, but not only that, their specialty is delivery. The Betty Spaghetti Store was based on the owner's own family recipes. Their great Aunt Betty had lived in California during the Second World War and supported her family by making and delivering her famous spaghetti.
If you want to play your hand in the game of business, or are looking to experience new things, Idaho is the place for you. Put down your root here and experience the tastes and adventure and success that is Idaho.
http://www.bvep.org/news/?id=128
http://www.jacksurbanmeetingplace.org/#
http://www.bvep.org/success-stories/?id=15
http://www.thumbtack.com/id/#2013/state