Hyde Park: "The Heart of Boise's North End"
Posted by Hughes Group Blog Team on Tuesday, July 19, 2016 at 11:28 AM
By Hughes Group Blog Team / July 19, 2016
Comment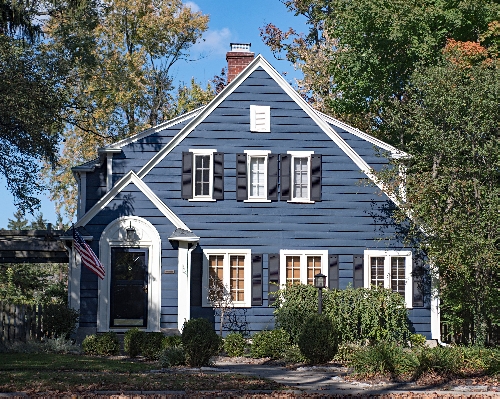 Boise is an incredibly diverse city and has something for everyone! As the capital of Idaho, it's the largest city, and it's a thriving urban environment. Boise is also surrounded by nature, and the Boise River flows directly through the city. The Boise River Greenbelt follows the river, creating miles and miles of pathways and beautiful green parks, and Boise itself is full of parks.
Boise doesn't just have parks, and while the outdoors and nature are a large part of Idaho life, they aren't the only things. Boise has a rich history, and this can be experienced and explored in Boise's North End. Specifically, in Hyde Park. This urban retail area is full of unique architecture, fun specialty shops, great restaurants, and yes, easy access to the great outdoors of Idaho.
The Historic District of Boise
All of North End in Boise is a historic district. Harrison Boulevard is home to many impressive houses, ranging widely in architectural style and size. But the gem of North End is Hyde Park. This retail area is bursting with unique character and charm, with plenty to do. You can dine, you can shop, you can use Hyde Park as the kickoff for you next great outdoor adventure, or you can enjoy the many festivals, fairs, and other fun activities that happen almost every day.
Hyde Park may reside in the largest city in Idaho, but it holds onto the historic small town feel that makes it so charming. Throw in the unique mixture of the old buildings and the different architectural styles, and Hyde Park is said to rival even the Niles District in Oakland. But don't take their word for it, go check it out for yourself, and you may find just what makes Hyde Park so unique.
A Beating Heart
Hyde Park isn't simply the heart of North End because of its history and charm. It's a thriving business district that contains many different kinds of shopping and dining experiences. Old and new combine here, mixing in a unique way that honors the past, while looking forward to the future.
While you eat, you may enjoy good music. Or perhaps you'd like to dine outside, on a patio or sidewalk, and enjoy the beautiful Idaho weather. After your meal, head back to the streets to get some shopping in, or possibly explore the myriad of specialty shops all over Hyde Park. You may also explore the past in a different way, by checking out some of the best antique shops in the area.
Hyde Park is the beating heart of North End for another reason, as well. While it's a fantastic business and retail district, it's also arguably one of the best mountain biking spot in all of Treasure Valley. Like the rest of Boise, Hyde Park has its share of nature with easy access to the many outdoor recreational activities the area has to offer. That's the beauty of Idaho; you are always surrounded by nature, and you never have to travel far to get outside.
From mountain biking, hiking, and horseback riding, Hyde Park is the unofficial headquarters of the Boise Foothills. It provides easy access to the foothills, and serves as both a starting point and ending point for many treks out into the foothills of Boise. Hyde Park even plays host to the Hyde Park Street Fair, which is an annual event that spans several days. This event takes place in Camel's Back Park, which sits at the very edge of the foothills.
The Perfect Blend of Idaho Life
Many people buy real estate in Idaho because they are searching for a very specific lifestyle. Some love the outdoors, and being able to get outside as much as possible. And they like convenience. Hyde Park offers all of this, by being ideally located in the big city of Boise, while simultaneously offering unfettered access to some truly great outdoor opportunities. The list goes on! This area has something for everyone, check it out for yourself.
Idaho is all about that blend of urban life and rural life. You may enjoy all of the amenities of living in the city, without having to give up anything about nature and the outdoors that you love. So come check out Hyde Park, and check out the area. You may find the home you love!