Hyde Park: Some of the Best Shopping in Boise
Posted by Hughes Group Blog Team on Friday, May 29, 2015 at 10:02 AM
By Hughes Group Blog Team / May 29, 2015
Comment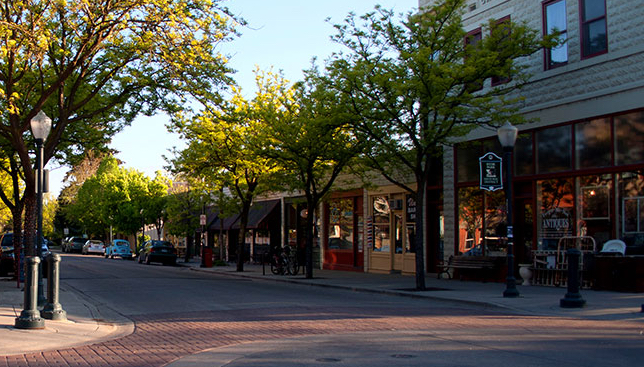 Hyde Park in Boise's North End might be well known for its many different restaurants. Or because it sits in close proximity to the Boise Foothills and provides easy access to some of the best mountain biking and hiking in Treasure Valley. What makes Hyde Park truly unique, however, and allows it to rival other famous retail and event areas, like the Niles District in Oakland, is that it offers a wide variety of wonderfully unique antique and specialty shops. Arguably, some of the best in all of Treasure Valley.
Shop in the Heart of History
Hyde Park is an important part of Boise. It's the heart of the historic North End, a thriving and diverse community filled with trees, parks, and boulevards. But Hyde Park is historic itself. In fact, it's a part of the National Historic Register, and it's on that register because of the incredible buildings and architecture that make up the district. It's also unique because this urban retail area is old, and not many communities can boast having a retail area like this. So what's makes the shopping here so special? It comes from the variety of stores, and the charm that they each hold.
Blue Moon Antiques

is one of these stores, and it's been around for quite some time. It features a fun and friendly atmosphere, with all the charm of a locally run business. In the nature of antique and specialty shops, it believes in repurposing and recycling old goods into new treasures. Unfortunately, Blue Moon Antiques may be going away, to become a part of the history it has worked so hard to preserve. The owner has been fighting health issues, but the store is still hanging on. Show your support, and your appreciation for such an iconic local business, that has been around for such a long time.

Acquired Again Antiques

is another great vintage and antique store. It's a large shop, with around 2,000 square feet stuffed full with old treasures and vintage clothing. They've been open for business and serving the Boise area for around 23 years. They have a large variety of different goods and products, so check them out. You may just find the perfect treasure.
If you're looking for something truly unique, you'll want to be sure to check out

Impact Imports

. They have a huge retail space that covers 10,000 square feet. It's a giant warehouse, and they feature some fabulous furniture. From boat wood, reclaimed teak, petrified wood, and beyond, Impact Imports is worth checking out even if you just want to take a look at the beautiful wares that they have to offer. Like their name suggests, they are masters of importing pieces for your home, and they can even work on custom projects for you.

Forget Me Not Antiques

is another antique store that has a wide variety of old treasures. The store has two floors filled with furniture, dishes, art from local artists, and more. It's always changing, and they say that's the only thing constant about Forget Me Not Antiques. If you're looking for locally made goods like jewelry or furniture, you'll want to stop by this shop and see what they have to offer.

Hyde Park Books

is a great used bookstore, although they've also offer new books as well. Apart from selling great books, and supporting local authors, they also host events like readings and contests.

Urban Revival

is an incredibly unique second-hand clothing boutique. They carry a wide and varied collection of clothing from Boise, Seattle, and Portland, to ensure a unique style is available for everyone. They also carry some fun home décor items, and linens, and everything is at a great price, so you'll be sure to want to check them out.
Unique is the Name
Hyde Park is full of a diverse group of people, restaurants, and stores. With the amount of variety here, you'll never have to look for something to do. Hyde Park shows that Idaho is a fun and diverse place to live. From the outdoors to the indoors, there's always something to keep you entertained. And nature has its own touch here, from the beautiful tree lined streets, to the proximity of the Boise Foothills. If you want that perfect blend of urban life and the great outdoors, you need look no further than Boise, and Hyde Park has everything you could possibly want.