How to Save Money When Buying a Home
Posted by Hughes Group Blog Team on Tuesday, April 25, 2017 at 10:15 PM
By Hughes Group Blog Team / April 25, 2017
Comment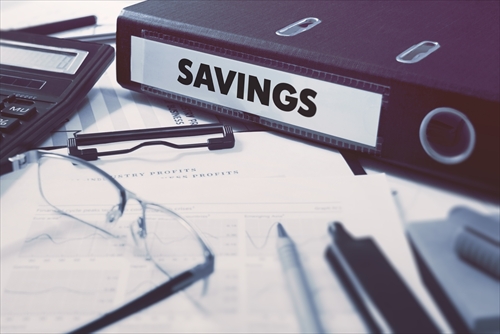 Buying a home consists of numerous payments. From down payments to recurring costs over time, and not to mention any renovations or changes that may need to be made, it can add up to quite a large sum of cash. However, although it's quite pricey to buy a home, if you do it right and know ways to save here and there, you will end up keeping more money in your pocket than if you just went in unknowing. For good tips on how to save money when purchasing a house, check out the following list of money-saving techniques:
*Think ahead. If you start saving and thinking ahead of time—well before you are actually searching for houses to buy—you will come out on top. Start saving for a down payment. Down payments are typically 10%, but the more you put down the better. If you can put down 20%, then you don't have to pay private mortgage insurance.
*Save, save, save. Don't just save for the down payment, either. Keep extra cash and save up for whatever other payments you may need to make and any emergencies that may arise. Many new homeowners don't realize how many extra things they will need to pay for—utilities and renovations, for example. Keep an extra account or set amount of money for any extra needs you may need to spend on.
*Seek assistance for a down payment, if needed. You may qualify for assistance in putting down a down payment on your house. Look up programs that could help you in the following organizations: the Department of Veterans Affairs, the Department of Agriculture and Rural Development, the Department of Housing and Urban Development, and the Federal Housing Administration.
*Look around for the best mortgage price. There are many different options for loans, so don't sell yourself short by only sifting through a couple different choices. Shop around and find the lowest mortgage you can get and how you can get it.
*You should also look around for the best insurance for homeowners. If you look around enough, you can find great deals. Some insurance places will also have a bundle that could save you money (such as home and auto insurance paired together—don't be afraid to switch auto insurers so you can get the best deal).
*Take your time picking out a house and getting things ready. Don't rush things. The more you think about your options and the house you're thinking of moving into, the happier you will be in the end. You don't want to make the big decision of buying a house and then regretting your purchase. Remember that you're buying a home now, so you need to be happy with your purchase.
*Don't make the decision alone. When you fall head over heels for a house, it's easy to look over the issues the house has. Bring along another person or two—someone (or some people) you trust—so you can get other opinions so you can ensure you are making the correct choice and feel more comfortable with it.
*If you have a few years' notice, or are a natural Good Samaritan, you can save a lot on movers if you are able to help others move for a few years in advance. If you put in your time for your friends and family members, they are likely to do the same for you when you are in need of help in return.
*Look at the home and check things out for yourself (especially when going through the home inspection). Many people make the mistake of trusting the home inspector's word without checking things in the home for themselves. Look around and check everything once or twice so you can make sure everything looks right in the home you are looking at. This could avoid some heavy spending later on if you buy the house. You will have to fix up the problems if you don't catch them ahead of time.
*Budget and save for furnishings well in advance. Sometimes people forget to buy furniture for their home until moving day arrives. This is a huge mistake, as by then you are desperate to find any furniture you can get and aren't able to find good prices or deals like you could have if you spent time months or weeks before preparing for your new home. Take out the time in advance to look for deals and the perfect furniture for you so that when moving day arrives, you're all set. So, when buying a house and worried about all the costs you'll need to save for, don't sweat it. As long as you think in advance and allow yourself to save up and take your time, you will be just fine. Keep in mind this list of tips when preparing to buy your very own home.