How to have a great Open house
Posted by Hughes Group Blog Team on Wednesday, April 5, 2017 at 10:20 PM
By Hughes Group Blog Team / April 5, 2017
Comment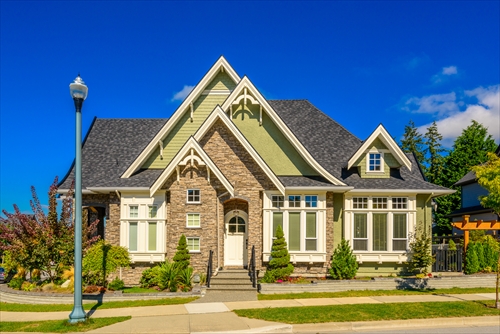 Having an open house is a great way to interest possible clients in the home or homes you hold an open house in. Open houses are a way to show the public the inside of the home, the amenities it comes with, and gives the interested parties a chance to imagine where they would put furniture if they were to move in themselves.
When choosing the open house date, choose weekends where you and prospective buyers usually have more time. Have your open house a few times, at the same times within the month. For example, have your open house Sunday from 3 pm - 6 pm, for the month of April. So that people who are thinking about visiting your home can come see it for the first time, or the second, or third time, to make a decision. Remember to review the weather report also and try to pick a sunny day(s) so that the prospective buyers can go around the home and look at the exterior of the home.
Advertising is definitely important if you want to have prospective buyers show up to the home. Utilize social media, post on craigslist, facebook, and other social media sites. As well as realtor sites, such as Zillow.com, Realtor.com, Truilla.com. Tell friends and family about it, the more you tell people the more likely people are to come. Put up signs, be careful with what info you put on the signs, such as email and name. Have them call you and ask you instead, so you can ensure that your property is protected from scams.
Clean, clean, clean. The last thing people want to do is step around and clutter and trash around a home. This a great time to organize, make sure to organize closets and places you don't go very often in the home because the buyers will go there to see the space. This is also a great time for home upgrades, touching up areas of the home that need paint and getting rid of things you don't use anymore. Don't start major projects, keep it simple so that you have less to worry about and you can focus more on the moving and other projects you'll have to do. Small projects make a big difference, by simply touching up the paint it looks brand new. You could also start packing and moving items to stage the home for the open house. Remember the outside of the home, the exterior is just as important as the interior of the home because it is the first impression of the home.
Staging the home, another term for moving furniture and other decorative items in order to look appealing. One of the best ways to do this (other than hiring a professional) is to look on the internet for ideas. By looking at what other homeowners and professionals have done. Great sites like Pinterest are ideal, for this so you can get an idea of what would best fit for your home and your furniture style. You can also peruse home improvement magazines and TV shows, like HGTV channel. Less is more, simplicity is best in these situations, maximize space of your home to feel more open and spacious. Have the grass cut in your yard, plant some plants if you have the extra money to feature the exterior of the home.
Create a flyer or brochure for your home for people to take once they've attended your open house. Include things like amenities, number of bedrooms and bathrooms, personal upgrades you have made such as fixing up the basement, asking price, your phone number, and address. There are many other things you can add if you choose such as property tax in your area, or how much dimensions of the rooms and the backyard. Another thing you can add on the flyer is photos you take yourself featuring some of the rooms and maybe the backyard. If you have the time posting and taking flyers to friends, and asking them to share with coworkers or family members that are looking for a home.
Lessen distractions, remove the pets from the home, some people are allergic to pets and this can be a huge distraction Like being close to the school, grocery store or living out near a lake or forest. If you have children, consider having them go out and play at their friend's house or find a quiet game for them to play with. Also if you have a loud machine going such as laundry machine or a personal appliance such as a dehumidifier turn it off during the visit. Though you may get bored, turning on TV, or video games that could be loud and distracting would be bad for possible homeowners. Though I am sure you want to sell the house as fast as possible, giving the people who are looking into your home some space is important. Take the time as well too, to answer questions and point out the positives in your area.
Be safe, remove personal items and documents. Such as jewelry, phones, IPads, computers and documents such as social security cards, bank information, and bills with personal info. Lock away these items or put them in a place that you know is 100% secure. You may not be able to keep any eye on everyone who is viewing your home, so don't risk it. Also bring someone with you, like your real estate agent, or if you're selling your home by yourself then to have a friend or spouse with you.
Be open and honest, some people may have some issues with how you have the home priced, or what you've done with the place. Be open to criticism especially if more than one person thinks that. It can help you with selling the home faster and to the people who have viewed it and are considering buying. Tell them you a firm on a price for your home, or you may be willing to work out a deal where you drop the price of the home or even do some DIY projects before they purchase the home. Be firm in your understandings and be honest with previous issues you've had with the home.