How to Have a Fun Time In Boise
Posted by Hughes Group Blog Team on Thursday, February 21, 2019 at 2:26 PM
By Hughes Group Blog Team / February 21, 2019
Comment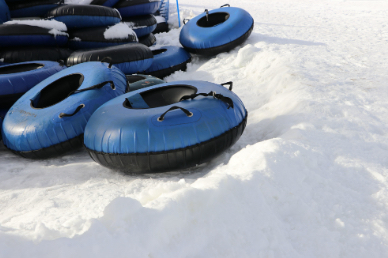 Idaho is famous for it's great outdoors, fresh air, and wilderness all over the state. Especially the more rural areas are treasured for their beautiful scenery and picturesque nature. However, you don't have to be in the middle of nowhere to have a great time. The capital city of Boise has some fantastic and unique things that make it a memorable place to spend a vacation. From interactive animal exhibits to some beautiful hiking trails and everything in between, Boise has all the qualities of a fun vacation!
Zoo Boise is one of the most popular places for both visitors to the city as well as lifelong residents to check out, and for good reason! Their mission is to conserve and protect wildlife all over the world, and they have a goal to make people more aware of their opportunities to help animal conservation. There are many amazing animals from all over the world that make the zoo such a great place to visit. Some of the more popular and unique animals include the lions, the red pandas, the Komodo Dragons, the giraffes, and the desert tortoise. At the zoo, you will also find excellent exhibits from North and South America as well as Australia, Asia, Europe, and Africa. These exhibits include "Animals of Asia", "South American Loop", "Animals of the Pampas", and "African Plains". The hands-on exhibits include being able to touch and feed giraffes and sloth bears. However, The greatest exhibit offered by the zoo has to be the summer's "Butterflies in Bloom". This awesome gem allows you to walk through an exhibit filled with hundreds of gorgeous colorful butterflies flying around freely to land on you so you can admire these beautiful creatures up close!
Another awesome location that offers an interactive experience with animals is the Aquarium of Boise! If you are into marine animals at all this place is sure to be a fascinating experience for you. This aquarium is huge, with 10,000 square feet of exhibits presenting more than 250 different kinds of animals. The variety and vastness of exhibits have made it a favorite spot to check out, with 25,000 visitors a month spending time with these interesting creatures. The Shark and Puffer exhibit displays an impressive variety of large sharks, the Shark nursery is where guests can see the baby sharks join the world, the Reptile exhibit features exotic lizards and snakes from around the globe, and the Amazon exhibit shows off freshwater fish from the South American continent. There are also many exhibits that allow visitors to interact with animals that are unique to this aquarium! These beloved exhibits include the Russian tortoise living in a sunken ship, The Amazing Angels exhibit which gives visitors the opportunity to feed and pet all kinds of tropical fish, the Shark and Ray pool and tide pool that give guests access to petting all kinds of sea animals like sharks, rays, sea urchins, lobsters, and starfish, and last but certainly not least, the Bird Aviary which, much like the "Butterflies in Bloom" at Zoo Boise, allows birds of every color to fly right onto your arm! The Aquarium of Boise is absolutely a treat that needs to be experienced by everyone who finds him or herself in the city of Boise and the surrounding areas.
Idaho is loved by many all over the United States for its excellent skiing and snowboarding opportunities all across the state. One of Idaho's very best ski resorts is Bogus Basin in Boise. Don't worry if you aren't an experienced skier, as Bogus Basin is home to ideal slopes for beginners and those learning how to ski. However, it does also have some more intense hills for those experienced skiers looking for a thrill to make their trip worthwhile! There are also several lodges perfect for warming up and getting a hot bite to eat. They also have drink options and provide an amazing view of the mountain and of the valley down below. If you aren't one who enjoys skiing or snowboarding, Bogus Basin has many other fun things to do as well, including a hill designating for gliding down on a tube. This is a fantastic option for large groups of people to have a lot of fun. Peaceful activities that are available on the flatter parts of the area are Nordic skiing and snowshoeing. These activities are a wonderful way to hike in the winter and to get in touch with nature in the area. If you happen to be in Boise during the summer, be sure to visit Bogus Basin for great activities like hiking, mountain biking, rock climbing, disc golf, horseback riding, and relaxing chairlift rides ideal for admiring the beautiful scenery.
One more awesome place to visit in the city of Boise is the Discovery Center of Idaho. This place is sure to pique the interest of anyone with an eye for science, inventions, and cool discoveries. And with upwards of 150 exhibits, you are certain to find something of interest to you! Along with the many exhibits that are already there, the Center is constantly adding new exhibits to keep things fresh! So even if you have been there but it has been a few years, go back and see what is new! There isn't a ton of information available on the permanent and special limited-time exhibits that are there so that you are in for all kinds of excellent surprises when you check it out for yourself!
There is so much to do in the city of Boise! This is barely scratching the surface of fun activities in the area. Old Boise in the downtown area also provides a nice nostalgic feel and you can take some great pictures there, and the Boise River Greenbelt is one of the best places to go for a jaunt or to even do some fishing! Plan your trip to the city of Boise today and discover what other fun adventures you can have!
Sources:
https://zooboise.org/
https://vacationidea.com/attractions/aquarium-of-boise.html
https://www.skiidaho.us/resorts/bogus-basin
https://bogusbasin.org/
https://vacationidea.com/attractions/discovery-center-of-idaho-boise.html