How to Always Have a Clean House
Posted by Hughes Group Blog Team on Thursday, December 5, 2013 at 9:20 AM
By Hughes Group Blog Team / December 5, 2013
Comment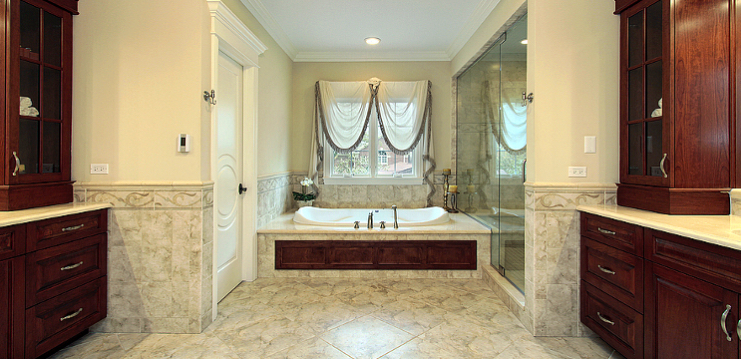 There's more reasons behind keeping your house clean than meets the eye. A lot of people tend to put off cleaning until the mess is too big to ignore and they're sick of tripping over laundry -- or the neighbors are stopping by and they're worried about image. While these are great reasons to get the task done, there are far better incentives than those -- most importantly, our health. It's super easy to not think about our health when it comes to keeping the house clean, because we can't see the build up of actual germs. These germs are home grown invisible dangers, particularly in the kitchen where cross contamination can result. According to the CDC, there's an estimated 76 million cases of food borne illnesses each year which send about 325,000 people to the hospital and results in 5,000 deaths yearly. Starting with one of the most important rooms in the house, the kitchen, here are some tips to have you living in a house that's clean all the time.
The kitchen is just one room, but it requires a bit of extra time and attention. That, however, doesn't mean it can't be clean and stay clean every day. The starting point to always having a clean kitchen is with the sink. If you keep it sparkling and empty, it will inspire you to move on to other parts of the kitchen. Every day after you do the dishes, wipe down the sink, wipe down the stove top, the counters, and sweep up the floor. Each task should take under a minute, and the floor should take under two. Every week you should mop the floor, wipe cabinets, back splashes, and appliances, plus the inside of the garbage can. Every season, empty and clean your refrigerator, the insides of utensil drawers, cupboard exteriors and the stove hood filter. As far as preventing food borne illness? The most important thing to do is to wash surfaces and hands often. Also, use a separate cutting board for meats and fresh produce.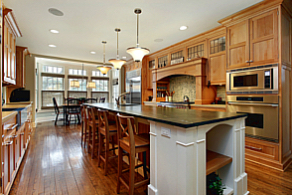 And as for the rest of the house? One of the best ways to ensure you can keep your home clean every day is to keep cleaning supplies in every room. If you've got the supplies on hand and you keep up on the cleaning a little bit all of the time, you'll be well on your way to having a presentable home every day of the week. If you work to establish this habit as a part of your daily routine, a clean and tidy house will be a permanent side effect. With cleaning tools tucked away near by, it'll be super easy to clean up a mess. Quickly wiping down counters or doing a fast clean of the toilet will be leaps and bounds easier if the supplies are right in the room with you. It's true that you may have to invest in multiples of the same product, but it'll be worth it.
Owning a small cordless vacuum in addition to your monster one will make it easier and a lot more likely that you'll tackle those crumbs under the table as soon as you see them, rather than later. If you have more than one level in your house, invest in one per level. These little household appliances will make cleaning easier and faster by being more portable, lighter and flexible.
While you try and get into the habit of cleaning as you go, be sure and schedule it in as a part of your routine. Allot yourself an extra few minutes during dinner to get your daily wipe downs done so you don't feel as rushed.
Random items tend to build up around the house, and instead of trying to figure out what to do with them, place baskets or small bins in each room of the house as a sort of catch all for these floating items, from mail to school supplies to toys. It will help your home stay free of clutter and prevent the items from being constantly moved and eventually lost. When you find yourself with some extra time, you can tackle the baskets and/or bins and get them ready for another week of collecting.
The key to cleaning as you go is learning to multitask. If you're talking on the phone, take that time to walk the house and pick up clutter or put away dishes. The idea is to utilize each spare moment you have to tackle small chores before they become big chores. You'll love it when the weekend comes and you don't have to spend your Saturday deep cleaning the house.
Some other tips to turn into habits are: Put it away immediately, clean on an as-needed basis, pick things up as you go, spot clean, and implement a no shoes in the house policy.
Whether you're just entering the Boise, Idaho market for the first time or if you've sold and bought houses before, Hughes Group is your go to resource for all your home buying and selling needs. The real estate market in and around the Treasure Valley is vibrant and diverse, with new and resale homes for sale in Boise, Meridian, Eagle, Nampa, Caldwell, Kuna and Star. Our online resources can get your search moving with the latest in real estate technology and our always updated MLS, where you can search through homes for sale with any number of our comprehensive search tools. Get your search for the perfect Idaho home started today!