How Much Will That Fixer Upper Really Cost?
Posted by Hughes Group Blog Team on Wednesday, April 13, 2016 at 11:30 AM
By Hughes Group Blog Team / April 13, 2016
Comment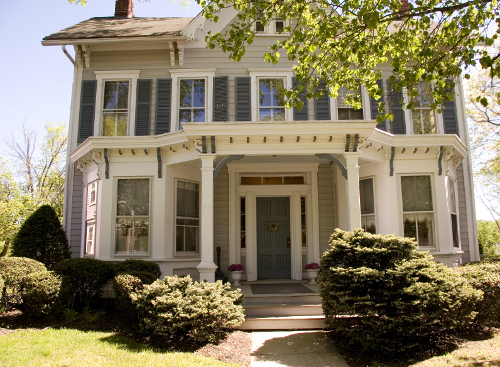 When you are buying a house, you have a lot of choices to make. Saving money can be a big factor in your decision, and sometimes, you might find yourself drawn to a fixer upper. These homes need some work, and that work could either be basic or extensive. Either way, you'll likely be able to get a much better deal on a house that needs work over one that's move in ready. But is it really worth it?
If you can do all of the renovation work yourself, you might be tempted to buy a fixer upper. Hiring a contractor is always a good way to go as well, even if you can do some of the work yourself. You'll be able to move into your home sooner. But how do you know if you are really saving money? You'll need to be careful when buying a fixer upper to make sure that you aren't spending more money to renovate the house. If that happens, you would have been better off buying a move in ready home.
1. What Can You do Yourself?
Unfortunately, remodeling a home isn't anything like you see on TV. With the magic of editing, a home remodel can look like a piece of cake. The truth is that doing your own renovating is a lot more challenging. You might know how to do some of the work, but you do you know how to do it all? Keep that in mind when looking at fixer uppers, in order to make a more realistic budget. For instance, you have no problems painting and tiling, but the electrical work is best left to a professional.
2. Know the Costs Before Making an Offer
When you find the fixer upper that you want to buy, don't make an offer just yet. Arrange for your contractor to either tour the house with you, or for them to at least be able to do a walk-through. This way, your contractor can look at the work that needs to be done and create an estimate for you. If you are looking at doing some of the work yourself, price out supplies.
No matter if you are doing the work or if you are hiring a contractor, you are going to want to add an extra 10 to 20 percent onto the cost of the estimate of the cost of supplies. Renovating a home almost always uncovers a hidden problem, so you want a contingency fund to be able to cover the unexpected.
3. The Cost of Permits
Sometimes, you will need to get permits to be able to complete the work you want to do to your fixer upper. These take time and money. You might not need them to do the work, but if you are looking at selling your house, it will bring up problems that could be avoided by getting a permit in the first place.
You can get the permits yourself, or you can have your contractor get them. Just know that the process of getting permits is time consuming, and can be frustrating. You'll have to face inspections, and building plans might have to change. But, in the end, it's worth the time, money, and hassle of having the work permitted.
4. Double Checking Prices on Structural Work
When you have the inspection done before you buy the house, it might reveal some structural issues with the home. Or, you or your contractor might notice issues before you even get to the inspection. At this point, it's well worth the money to hire a structural engineer to come in and look at the problems before you make an offer on the home. Then, get estimates on how much it will cost to repair or fix the structural issues.
Because structural issues affect the integrity of the house, don't make an offer unless you know it can be fixed. This might be a good time to try and get the selling price to come way down. Even then, make sure that you know the full extent of the problem and that it can actually be fixed. Get the estimates and bids in writing, so that way they hold up if you do buy the house.
5. Contingencies
Even with all of the extra inspections and work done in preparation to put in an offer on the house, you are going to still want contingencies. If something big comes up, you want to be able to walk away. The big one is a home inspection. You're also going to want to have professionals look for radon, mold, lead paint, asbestos, and more. All of those items can be incredibly expensive to remove or fix. Adding contingencies allows you to require the seller to fix the issues, come down in price, help you pay for the issues, or let you simply walk away.
Source-
http://buyandsell.houselogic.com/articles/how-assess-real-cost-fixer-upper-house/