How far is it from Boise to Nampa, Caldwell, and Meridian?
Posted by Hughes Group Blog Team on Thursday, September 21, 2017 at 9:43 PM
By Hughes Group Blog Team / September 21, 2017
Comment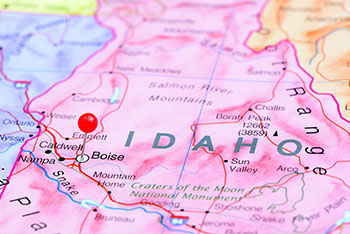 Boise is located in the southwestern part of Idaho about 55 miles from the border of Oregon along the I-84 corridor. The capital city of Idaho, is the City of Boise, and is also the largest city in Idaho with a population of more than 223,000. The City of Boise has several suburb cities that have grown to the point that there is not much distinction between where one starts and the other begins but is more or less a continuous trail of neighborhoods and business centers from one end of the Treasure Valley to the other.
Meridian is Boise's closest neighbor, and at a population of 87,743, it is the state's second largest city, edging out Nampa which had held that title previously. It is also the Idaho's fastest growing urban city with a population growth of 3.5 percent. Meridian sits about 15 miles from Boise from city center to city center. Meridian, with its later growth spurt, sometimes feels younger and fresher than Boise, though they both retain their unique appealing factors.
Eagle road, which runs through the City of Meridian from north to south on the eastern edge of Meridian, has become a shopping and business mecca and for Ada County. The intersection of Eagle Road and Fairview Road is the busiest intersection in the state as more than 6,500 cars can pass through during the peak hours of 4-6pm. This is in part, because of all of the new commercial building that has taken place in this area, (including the very popular Village Shopping Center), and in part, because it is basically the only straight through drive from I-84 to State Street on the north end of the Valley.
The busy traffic does not stop people from wanting to live in this vibrant town as the availabilities of amenities such as shopping, hospitals, entertainment, and employment make moving into one of the many new developments being built every year very desirable for buyers. Meridian has many events and activities throughout the year to entertain and delight its residents. Home to many beautiful neighborhood parks as well as to commercial entertainment sites such as Roaring Springs Water Park, Meridian Speedway, Wahooz Family Fun Zone, and many great movie theaters and shopping centers, so if you get bored in Meridian, it is quite possibly by choice.
Nampa, which is west of Meridian, is 22 miles from Boise by way of I-84. While 22 miles is not far by freeway, traveling a half an hour to enjoy some of the benefits of the Boise lifestyle can be somewhat disappointing. Nampa has quite a few places to go for a stroll or ride bikes and of course, Boise has that beautiful Greenbelt by the river that so many people enjoy. If you are a skier, it will take you over an hour to get to Bogus Basin Ski Resort, even though the lights of the resort are sometimes visible from all the way to Oregon at night.
Many people do, however, commute from Nampa to Boise for work as the relatively straight shot across I-84 makes commuting a little easier to get to many places in Boise. Though, people don't always go from Nampa to do things in Boise. Nampa has many draws that bring people into its city. The Ford Idaho Center is venue for horse shows, concerts, conventions and other exciting events. The Deer Flat National Wildlife Refuge is a lovely and peaceful park with a pond for fishing and kayaking. There is a visitor's center where you can learn more about Lake Lowell, which is also another popular attraction in Nampa.
The City of Caldwell is about 28 miles west of Boise along the I-84 corridor. The College of Idaho is located in Caldwell and is a reason that many make the half hour commute to this charming town. This small liberal arts college, with its very low teacher/student ratio strives to help students be successful in their college experience. Their PEAK program helps students to graduate in four years with a major and three minors, preparing their students for life and careers after they leave the school setting.
Caldwell is also home to the Caldwell Night Rodeo. One of the longest running events in Canyon County, the Caldwell Night Rodeo brings in more than 45,000 fans in its five night run each year. Attracting top rodeo professionals, this rodeo has been named by many rodeo magazines and organizations as one of the top rodeos in the nation. Held at night under lights, this is truly a unique experience for rodeo goers. CNR has a tremendous impact on the community, not only for the revenue it brings to the community in general, but also the to the charities, scholarships and non-profit organizations that are supported by CNR.
The City of Boise is a busy and beautiful city full of things to do and places to go. Though, as we have seen, being willing to travel just a bit to the outlying cities of Meridian, Nampa and Caldwell opens up many more opportunities for living, working and playing in the Treasure Valley. The three main arteries traveling east to west are I-84, Chinden Blvd (hwy 20-26) and State Street (hwy 44), and on any one of these highways your trip to these communities will be straightforward. It is easy to see why these four cities sometimes seem like one large community.
www.us.census.gov
www.ktvb.com
www.livability.com
www.mymeridianpress.com
www.caldwellnightrodeo.com