How Bike Friendly is Boise, Idaho?
Posted by Hughes Group Blog Team on Thursday, July 24, 2014 at 1:55 PM
By Hughes Group Blog Team / July 24, 2014
Comment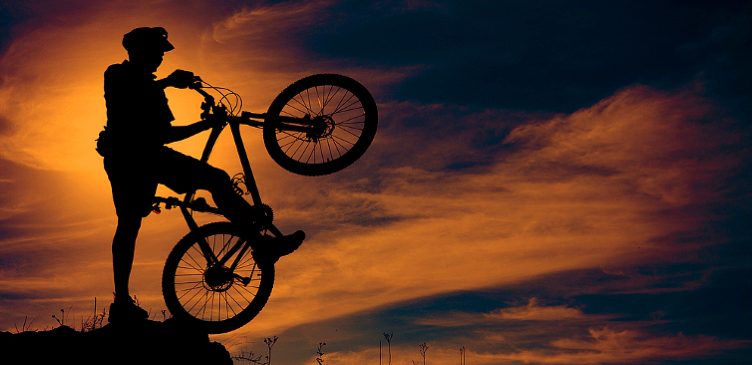 In today's world, alternative transportation is an extremely important issue, and it's no exception for those who call Boise, Idaho home. So, if you're considering moving into the area, you'll be glad to hear that nine Boise, Idaho businesses have received the bicycle-friendly designation from the League of American Bicyclists. What does this mean, exactly? It means that both the customers and employees of these businesses enjoy a bicycle friendly atmosphere that enables and even promotes the use of your bicycle. Cool, isn't it? What's more, you'll even find shower facilities, secure bike parking, bike route maps and all other things bike-commute friendly. Boise loves cyclists and cyclists love Boise.
Best Biking Beets
In addition to businesses, the League of American Bicyclists has rated Ada County a bicycle friendly community. The number of bike lanes found in the county reaches over 180 miles and the creation of the Roadway to Bicycles Master Plan works towards identifying a country wide bike-lane system. Boise bikers take advantage of all types of terrain in and around the city, including rolling hills and mountains, flat roads, and of course, the Greenbelt.
The Boise Greenbelt System runs through the city, curving around Boise State University, through dozens of parks and businesses and continues on and on. It's an alternative transportation route for dozens and dozens of bikers, and because there's no traffic, it can't possibly be any safer. And the Greenbelt isn't just simply a paved pathway. Because it carves through beautiful Boise, you'll enjoy picturesque views, endless trees and flowing water is what arguably makes Boise, Idaho the fantastic city it is, especially for those who take it to the pedals. A near constant companion with the Boise River, this well-maintained pathway system connects Boise, Garden City and Eagle. The River and Greenbelt demands an expanse of space that begins above Boise and winds its way directly
In addition to the Boise Greenbelt, you'll find numerous other routes from easy to moderate to difficult. Boise makes it easy to jump on your road bike, crank up the speed and log in the miles all before lunch. After all, boise was ranked number 30 out of 50 top bike-friendly cities, and ranked number 4 in the nation for bicycle commuters per capita in 2009.
Whether you're a student, part of Boise's workforce or an extreme cyclist fanatic, Boise is the place to call home.