Having a Grand Time at the Old Idaho Penitentiary?
Posted by Hughes Group Blog Team on Tuesday, April 14, 2015 at 9:53 AM
By Hughes Group Blog Team / April 14, 2015
Comment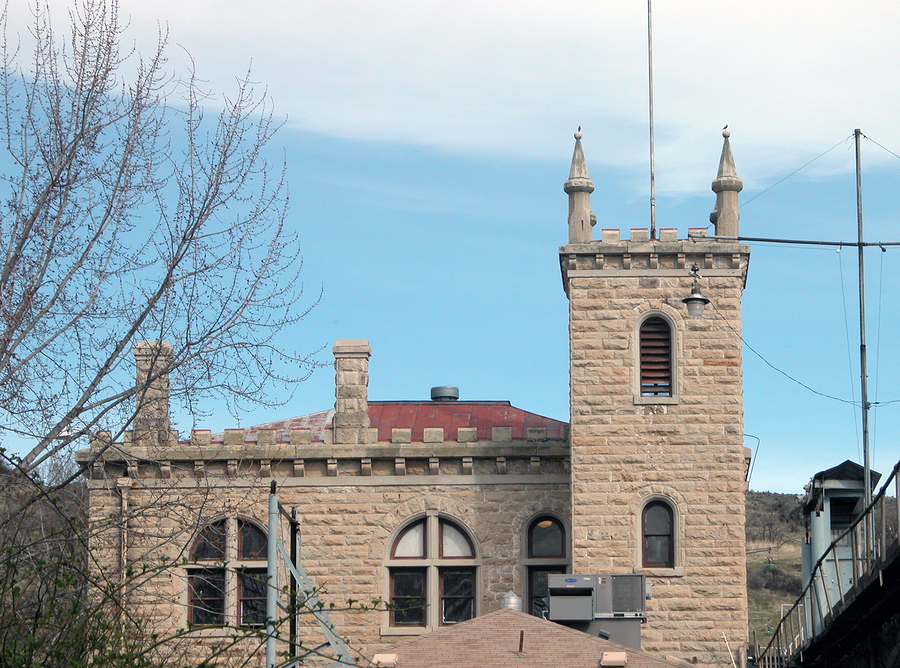 When you think of something fun to do, your mind probably doesn't immediately jump to a prison. But it should. One of the joys of living in Idaho, and Boise, is just how close everything is. Boise is the biggest city in Idaho, but that doesn't mean the great outdoors are beyond your reach. In fact, there are great places within the city itself, and close by. Of course, not all of the great activities you can do are considered outdoors, but they present another side of the Idaho lifestyle. And visiting an old prison is one of those things.
The Old Idaho Penitentiary
This historic prison was operational for over one hundred years. The "Old Pen" opened its doors in 1872, and closed them in 1973. During that time, more than 13,000 inmates filtered through its tiny cells and sandstone walls. Today, it's a great attraction for tourists and locals alike, and offers a wonderful peak into Idaho's past, and the past of Idaho's prison system.
You'll Have a Grand Time Here
While you can always take a tour, and check out solitary confinement for yourself, what makes the Old Idaho Penitentiary really interesting and fun is the amount of events that happen year round. Why visit solitary by yourself when you could bring some friends or meet some new ones?
Escaping Solitary
This first event is a unique one, and this marks the first year that they've done it. It's called Escaping Solitary: Pre-Valentine's Mixer. It's only for people 21 and over, because they have beer by Crooked Fence. There will be scavenger hunts, trivia for prizes, a singles' mixer, fire pits, and good music. Oh, and not forgetting to mention, it's happening on Friday the 13th. It's the day before Valentine's Day this year, and they aren't forgetting the date. Apart from having extended hours on every Friday the 13th, they're also playing the episode from "Ghost Adventures" where the paranormal investigators came to the Old Idaho Penitentiary in search of ghostly inmates. It's a little bit spooky, and a whole lot of fun.
Romancing the Pen
Next is up the Valentine's Day event called Romancing the Pen. Instead of a more traditional Valentine's Day, you can stroll across the grounds, and you'll be able to read through their special exhibit showcasing love stories from the Old Idaho Penitentiary. It's different, sure, but it will be a day to remember!
Ghost Hunting
Like I mentioned before, the Old Pen has a thing for Friday the 13th. Well, the next one after February is in March, and they're going all out. All out looking for ghosts. The International Paranormal Reporting Group will be doing what paranormal investigators do best. They'll be busting out their ghost hunting equipment and searching the old prison for ghosts! You're welcome to join in, and bring your own camera. You won't want to miss this unique experience, and you won't have to! You live in Idaho.
Singing and Music
There are so many events, I can't go over all of them, but these next two are for those that are musically inclined. In June, join in at the Singing in the Slammer Karaoke Night. You're bound to have a great time singing, and you can even compete for some cash prizes! You don't have to sing, though. You can just have a great night out, and enjoy the singing.
The next musical event is in August, and it's called Bars and Ballads. Local bands play inside the old sandstone walls. Not only is a great night out of the big city, but you'll also be supporting local musicians and having a great time while doing it.
And So Much More
There's even more going on at the Old Idaho Penitentiary. For a full listing of the events, check out the Idaho State Historical Society's website, and start planning your fun! With places like the Old Pen, and all of the events, plus the proximity of tons of outdoor activities, you'll be glad you moved to Idaho. And Boise is just in a great location. It's surrounded by attractions and activities. If you love the outdoors, you'll love it here. Adventure is just in your backyard, and you don't even have to give up the city.