Going on a Zip Line Adventure in Northern Idaho
Posted by Hughes Group Blog Team on Wednesday, October 14, 2015 at 2:01 PM
By Hughes Group Blog Team / October 14, 2015
Comment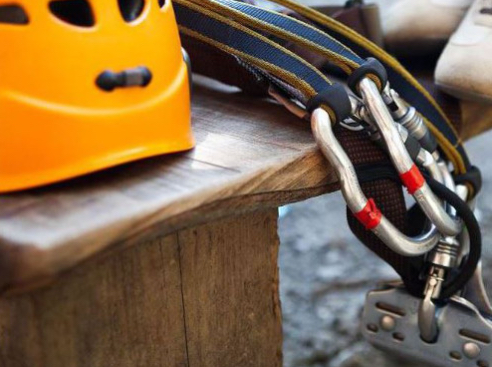 You made up your mind to live in Idaho because of the state's rugged and natural beauty. Idaho is also full of incredible recreational opportunities, and there's so much to do here to keep you active and entertained for a lifetime. But you're looking for something a little different this time. You've done plenty of mountain biking, whitewater rafting, and backcountry skiing. You want something that's a little more exciting. Is that possible? The answer, fortunately, is yes.
To experience nature in a completely different way, you'll want to check out the different zip lines that run across Idaho. Enjoy nature from above, as you fly through forests, across canyons, and over rivers. If you're looking for a different kind of adventure, you'll want to check out the zip lines in Idaho. No matter what part of Idaho you want to explore, you'll find a zip line tour calling your name. In Northern Idaho, you'll find two incredible zip line operations that will answer your call for adventure with singing steel cables and wind blowing through your hair.
Schweitzer Mountain Resort
Located near Sandpoint, Idaho, you'll find the Schweitzer Mountain Resort. This incredible resort features a plethora of outdoor activities and opportunities for you to enjoy, in the winter or in the summer. Not only is this resort an incredible skiing destination, it has plenty to keep you involved with the outdoors and the small town culture that is so prevalent in Idaho.
Of course, you're only interested in the zip line right now. And I can't blame you. There might be just one zip line run here, but it spans over 700 feet, and features dual lines. You can race a friend to the end of the zip line, and have a blast doing it. The zip line will take you from the village of the resort toward Lake Pend Oreille, providing you with some truly spectacular views of Northern Idaho's scenery.
· One ride is $12.
· For the ultimate experience, get the ultimate fun pass. For $35, you get unlimited chair rides, unlimited air jump sessions, unlimited climbs, unlimited zips, and a bag of jewels to check out the sluice box. This is an incredible value, and will make your time at the Schweitzer Mountain Resort one to remember.
Silver Streak Zip Line Tours
Located near Wallace, Idaho, on a private mountain, Silver Streak Zip Line Tours awaits. This incredible zip line location offers over three miles of cable over two separate courses. There are a total of ten zip lines over 250 acres. You'll have a blast here with the variety of zip lines, and there are lines from 325 feet to 1800 feet. You'll be 300 feet off of the ground, and you'll zip down the mountain at almost 60 miles per hour. You wanted an adventure, and Silver Streak Zip Line Tours delivers.
As previously mentioned, there are two separate courses. Each course provides a different experience. The East Course is a little more physically demanding as there's more walking involved. And, the East Course is home to the "Big Daddy" zip line. It spans 1800 feet, and you'll reach speeds close to 60 miles per hour. It's a rush like you've never experienced before. The West Course's zip lines travel from platform to platform, so you'll be virtually zip lining your entire way down the mountain. Both courses feature at least one dual line, where you'll be able to race a friend. And they both feature absolutely breathtaking views of the private mountain and the town of Wallace.
· Reservations are required at Silver Streak Zip Line Tours.
· You can zip on the West Course for $90.
· Take the East Course for $80.
· For the ultimate experience, you'll want the ultimate package. For $155, you'll be able to zip down both the East and the West Courses. This'll make for one memorable and incredible day.
· Silver Streak now offers a stand-alone option for "Big Daddy." You'll need at least two people to reserve this, but for $50 you get to ride the 1800-foot dual zip line at close to 60 miles per hour twice.
Zip to Adventure
Before you head off to the Schweitzer Mountain Resort of Silver Streak Zip Line Tours, you'll want to make sure to check out their websites. You'll find their hours of operation, as well as their seasons. Be sure to check the weight limits and age restrictions, as they vary from location to location. After you've gotten everything in order, prepare to have a blast as you zip through Northern Idaho.
Of course all prices are subject to change. You may want to call or check on-line, for specials and any price changes, when planning your next trip.