Getting Your Home Appraised: What do Home Appraisers check for?
Posted by Hughes Group Blog Team on Tuesday, May 16, 2017 at 10:10 PM
By Hughes Group Blog Team / May 16, 2017
Comment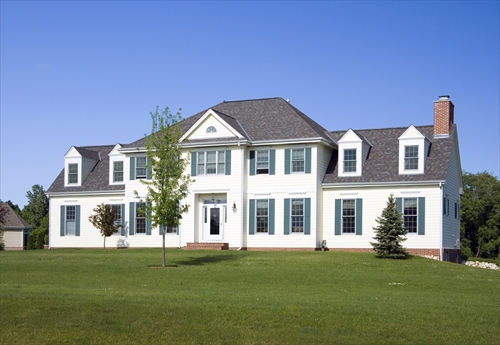 When you're getting ready for your home appraisal, it's normal to feel nervous. What are the appraisers going to look for? What are they going to check? Is there something I am able to do to help things go well? These are just a few of the things that may enter your mind when getting ready. The scariest part of any new adventure is the unknown. Calm your mind by learning what exactly the home appraiser will check for when looking at your home. The following is a list of what home appraisers check at an appraisal:
They will look at your amenities. The home appraiser will look at the features in your home. Does your home have air conditioning and central heating? What types of air and heating does your home contain? What appliances do you have in your kitchen and laundry room? The home appraiser will check each room for amenities like these, and they will also check for a garage and note if it's detached or not. They will even check for alarms in your house and count them as amenities, such as carbon monoxide alarms and smoke alarms.
They will look at your house's exterior. The structure of your home will be well reviewed by the home appraiser. He or she will look at every surface of the outside and make sure everything is accounted for. They will look for damage, quality, types of tile and paneling used, what kind of roof you have, the style of your home and windows, and anything else they can find that will add or subtract value to/from your home.
They will look at your house's interior. Home appraisers examine every nook and cranny of your home. Once they are inside, the interior is all they can see. While they check what types of countertops you have and how many bedrooms and bathrooms, be sure to talk up your home and tell them of the marvelous amenities and splendid atmosphere around your neighborhood. They will be checking the doors, windows, and floors, as well as light fixtures and anything else they can get their eyes on.
They will note what upgrades you have made to the house. Have you provided any renovations to the home? Any pool installations or extra rooms created? Did you make your basement into a fully equipped game room with an extra half-bathroom? The home appraiser will check these things, but be sure you talk about the value of these renovations to help with the value of your home as the home appraiser takes a look around.
They will look at your yard and land. This goes along with the rest of the property, as the appraiser will look at everything and anything that will make the house sell (and at what price it will sell at).
Other than knowing what the appraisers will check for, be sure to do your part by doing the following before and/or during your appraisal appointment:
Persuade the appraiser to be just as excited about your area as you are. You want to talk positively about your neighborhood. There are great schools, a lot of fun activities going on in the local community, great shopping centers, etc. Be pumped about what your area holds. Talk about new parks being put in and new innovations to the area that make your house's value increase.
Jot down the values of what is in your home, particularly the amenities and what adds the most value to your house. Be prepared to spill this information to the home appraiser when he or she comes by your home and takes a look around. Don't be afraid to talk about prices and value—that's what they're there for!
Before the home appraiser comes to your house, write down the renovations you've given to your home. What have you done to add value to your house? Talk about this to your home appraiser, as it will set your house aside from the rest, and if you have already talked up what the area is like around your house, this could go a long way. Talk highly about everything. Don't let yourself undersell your home.
When a home appraiser gets to your home, they won't spend much time there. They usually don't stick around longer than half an hour, so you need to pack in all you need to talk about in that short amount of time. Prepare the types of things you'd like to mention during their appraisal visit and stay upbeat and positive if you can. Don't sweat it if you are too nervous, but even some light casual conversation about the added amenities that create more value in your home, as well as talking up your neighborhood, goes a very long way.