Getting to Know Boise
Posted by Hughes Group Blog Team on Friday, August 6, 2021 at 11:55 AM
By Hughes Group Blog Team / August 6, 2021
Comment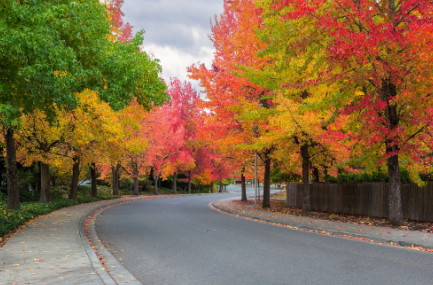 Boise is one of the last extraordinary western urban areas remaining that provides an ultimate sense of in-town and out-of-town retreat-like atmosphere. Boise is set along the lower regions of the Rocky Mountains, alongside the Boise River and an ocean of trees. A few of Boise's most preferred characteristics include employment opportunities, seemingly limitless outdoor opportunities and amenities, an all-encompassing culture, and downtown attractions. An excellent vacation destination and great real estate prospect, discover all that Boise has to offer and find out why so many choose to call Idaho home!
Boise is also home to one of the only remaining metropolitans in the Nation, surrounded for over a hundred miles by communities with populations of between 5,000-15,000 residents or less. As of 2019, the Boise City–Nampa, Idaho Metropolitan Statistical Area consisted of a population over the estimated 749,000+ and is the third-largest metro area is in the pacific northwest. Downtown Boise is a flourishing business center with more than 40,000 individuals who work there. The vast diversity and variety of lifestyles make the City of Boise a cultural epicenter filled with history, art, museum, gathering centers, a destination for just about every occasion. Boise was built up upon a unique culture and boasts qualities that are difficult to find elsewhere. When it comes to relocating, Boise remains one of the top considerations for many across the Nation. Check out some of the top-ranking lists that Boise has hit in the last few years to better understand why so many people love to call Boise, Idaho, and its surrounding area home.
Over the years, Boise has gained a reputation for boasting possibly one of the country's most peaceful business environments. Accredited by Farmer's Insurance and Sperling's BestPlaces Rank for One of the Most Secure Larger Cities within the United States, by and large, Idaho came in with the no. 11 spot. This placement greatly recognizing the hard work and commitment of dedicated local government, law enforcement, fire, medical as well as its local education leaders. It is a place where people are known to slow down and take in the surroundings and stop to take a moment to enjoy Idaho's greatest treasures.
It is not easy to discuss Boise's significance without mentioning that it is a four-season destination. Boise offers year-round opportunities for indoor and outdoor funfilled activities. It is a place that recreationists, sports enthusiasts, hobbyists, and a bit of everything in between fits into the mould. The distinct four seasons also prove to accomplish the ideal balance of temperatures year-round. The assortment of temperatures makes for a lovely blend of fall colors and mild weather. Many people pack up and head out to enjoy the fresh snow or maximize taking some time to relax indoors in the colder months of the year. The Treasure Valley does encounter a healthy mix of snow and rain, yet for the most part, will generally stick to the Boise Mountains Range and higher elevations.
Full of possibilities, this year-round recreationist's paradise is within close proximity to several of Boise's favorite outdoor hotspots. Can't wait to hit the trails? Check out the extensive network of over 190+/- trails within the Ridge to Rivers system alone! With an abundance of public land and developed recreation sites, Boise's terrain is excellent for a range of adventurers from rock climbers to mountain bikers and just about everything in between. The diverse terrain offers pleasant to intermediate routes that lead to an interconnected system of trails that make up the gorgeous Boise Foothills. These scenic hills serve as a breathtaking backdrop to the city and are covered in sagebrush and pockets of lush greenery. These predominantly sandy mountains can provide an entertaining day spent outdoors enjoying the area's natural beauty. Time the adventure right and catch one of Boise's picturesque sunsets or sunrises while overlooking the soaring skyscrapers and town below.
We have yet to reference the enormous array of entertainment opportunities in Boise. One of Boise's greatest attributes is that there is so much to choose from, whether it be going to an event, heading to a specific destination, or enjoying a day out in the city on any given day.
Regardless of what direction you prefer, you will surely recognize that it is difficult to get away from the city's dynamic draw on individuals. Idaho is a haven for anglers, water sports enthusiasts, athletes of all kinds, raceway admirers, a boater's paradise, and somewhat of a jungle gym of (most) all things recreation. Idaho's plethora of opportunities does not discount the crowning point that makes everything else seem almost superfluous. Some of the best features found within the state's borders are a wonderland of natural landscapes of exceeding beauty. The state's scenic destinations are profound enough to leave memories that last a lifetime and keep visitors coming back year after year. Boise has an energetic expression and cultural scene, with great performing arts, music venues, and other big-name events. Boise is known to draw crowds in for celebrations, community gatherings, fundraisers, and events that continue to bring positive recognition to the city.
Enjoying the Downtown Boise territory is brilliant for quite a number of reasons. Discover area pathways, trails, pedestrian walkways, and routes ideal for those who enjoy trekking. The area's cleanliness is also second to none, with well-kept pathways, tidy parks and gathering spaces, tree-lined streets topped off by distinctly well-plannedinfrastructure. The Boise River Greenbelt paves its way through the heart of Boise and makes for a straightforward route depending on the desired destination. There are many city parks, shopping centers, and dining opportunities that line the Boise River Greenbelt. The roads are excellent and safe, and the shops and eateries are assorted and can really make the day when out exploring and enjoying all that there is to find.
The low-pressure lifestyle is by far Boise's best attribute. Boise is loaded with ample city conveniences and beautiful surroundings, so it is no big surprise that the individuals who come here most often find themselves staying here.