Get Your Security Deposit Back
Posted by Hughes Group Blog Team on Friday, November 11, 2016 at 2:20 PM
By Hughes Group Blog Team / November 11, 2016
Comment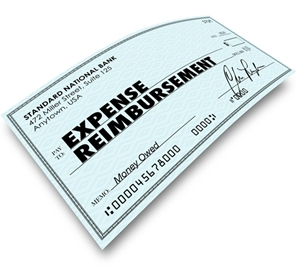 You've done it, you've finally bought your first home. Now, all you need to do is pack up out of your apartment or rental unit and hit the road … right? Well, not if you want to get your security deposit back. The security deposit that you gave to your landlord when you first moved in is there to pay for any cleaning that has to be done to prepare a rental unit for its next tenant. However, if you prepare correctly, then you will be able to increase your likelihood of getting most of your deposit back. Now, for some of you, that security may be a nice chunk of change and you are going to want to get back when you are all moved out. But what are you supposed to do? How do you get your security deposit back?
The answer: Start Early
Well, that is the simply answer. The real answer may take a bit. So get ready to learn how to get your security deposit back!
WARNING: This is article is not meant to be legal instruction in any way shape or form. It is for educational purposes only. All laws governing landlord/ tenant disputes differ from state to state. An attorney should always be consulted before confronting a landlord or tenant on any matter.
What is a security deposit?
Now, to start off, let's review what a security deposit is, and what it is not. A security deposit is a sum of money (determined by the landlord) that is paid upfront by a new tenant. It is to cover any cleaning or repairs that need to be done to the dwelling that are beyond normal wear and tear. It can be used to cover unpaid rent or utility bills by a tenant.
A security deposit is not your last month's rent. It is also not for your landlord to use for cleaning carpets and doing the normal preparations for a new tenant to move in.
What can be deducted from my security deposit?
Like we mentioned above, cleaning and repairs that are beyond normal wear and tear. So, if there are holes in the walls, broken fixtures, broken windows, burn marks in the flooring, and so on, then those can be deducted from your security deposit. This includes pet stains, and other such things.
Now, there is also the matter of cleanliness. If a tenant leaves garbage everywhere, dirt and grime all over the bathroom and mystery stains in the kitchen, then you better believe the landlord is going to charge them, and they would be right to.
What do I do to get more of my security deposit back?
Essentially, the answer is to treat your apartment well. Clean it on a regular basis while you live there and don't be too rough on it— don't slam doors, throw things around, and so on (this includes activities that should be done outdoors).
When you are about to move out though, be sure to have any necessary repairs done (by a professional if needed). Nail and tack holes in the walls, dead light bulbs, any damaged parts of the cabinets, walls, doors, etc., these all need to be taken care of.
Another thing you can do is to make sure to do a detailed clean of the apartment before you leave. Some areas to be particularly detailed in are:
The bathroom:
These all need to be cleaned and disinfected.
· Toilets
· Sinks
· Mirrors
· Showers and tubes
The kitchen:
Again, cleaned and disinfected
· Fridge/ freezer (cleaned and wiped out)
· Stove/ range
· Cabinets
Windows:
Free of smudges, fingerprints, bugs, and spider webs
· The glass
· The window track
· The window ledge
After these categories have all been taken care of the best of your capacities, then the rest of the house, needs to be cleaned. Vacuum the carpets, sweep and mop the kitchen and bathroom, dust (including the baseboards), and, for good measure, wipe down the walls with a damp rag.
Keep Records
Now, this is where we get serious for a minute. Sure, doing all the things above are going to increase your chances of getting your security deposit back, but everything depends on your landlord. And, since you don't know what kind of a landlord you are going to have before you move in, it is best to keep records of every communication you have with them, any damage or repairs that are already existing in the apartment or home, any damages you make, any repairs you do or have done, and so on and so forth. These records will serve you well when it comes time to move out if there are disputes as to what your landlord can charge you for.
One way to do this is to take video of everything. When you are having a pre move-in tour of the unit with the representative of the landlord, video tape the entire thing on your phone. While you are videotaping, say the date and time, ensure that you capture every detail of the apartment or home on camera, and highlight any damages that are already present. For instance, if the previous tenant's dog chewed on the blinds, or there is a mysterious green stain in a bedroom, zoom in on these damages on the recording and have the representative tell you what happened so their voice is recorded as well.
Don't be secretive about the recording though. Tell the landlord or landlord representative giving you the tour that you are going to video tape it for your records. Then, ask them for their permission to record them and record them giving you that permission. This will give you ironclad evidence at the end of your lease that you did not do any of these damages.
Most apartment complexes will give you a form to fill out so that you can record the state of the apartment, do this and file it with them as well as taking video. On both the form and the recording, BE AS DETAILED AS POSSIBLE. Don't be afraid to number the amount of nail and tack holes there are, the cobwebs in the corners, and the leftover vodka that the previous tenant left in the fridge— assuming there are any.
Lastly, take video again when your lease is up, if possible when your landlord or their representative is there for the final walk through, and note the condition of everything. Note how everything is cleaned, how there are no more damages, and so forth. These two videos will be very valuable if your landlord tries to say that you didn't clean something, or that your dog chewed on the blinds (when in fact you don't have a dog).
Stay diligent when you are doing business of any kind, especially with real estate. Keep records, be good stewards, and clean like you've never cleaned before when you leave your rental unit. Again, we cannot promise that this will get you the whole deposit back, but it will do you good. And remember, contact an attorney for specific regional laws and regulations on landlord and tenant relations.
For more information about real estate, keep checking back here or call a member of the Hughes Group of Silvercreek Realty Group today!