Get the Scoop on Boise Real Estate
Posted by Hughes Group Blog Team on Wednesday, July 27, 2016 at 12:49 PM
By Hughes Group Blog Team / July 27, 2016
Comment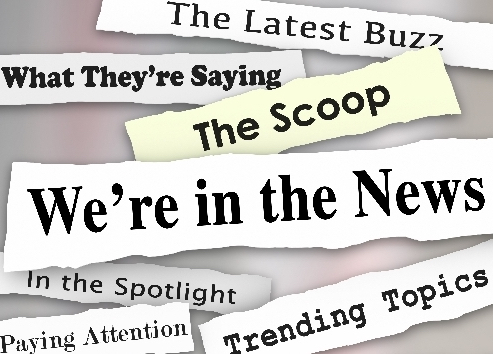 If you have ever considered living in Boise, you need to know the ins and outs of Boise real estate. Boise is a fantastic city for those who are looking for a perfect blend of city and country. The Boise metro area consists of roughly half a million people that are spread over close to 400 square miles. Commonly know as the City of Trees, Boise is a green oasis in the middle of the Snake River Plain. And, like an Oasis, Boise is a city with a fast recovering real estate market compared to the rest of the nation.
One aspect of the Boise real estate market that has helped boost its recovery time, is the plethora of new construction sites in the valley. Between Boise and Meridian alone, there are hundreds of new neighborhoods being constructed. But, you may be asking yourself, 'How much does a home in Boise cost?' or 'What kind of homes are available in Boise?'. Well, here is a quick synopsis of the Boise real estate market to help answer some of those burning questions.
The average price of homes in Boise and the surrounding valley fluctuates between $210,000 and $275,000 which is significantly lower than California or New York. Many flock to Boise just for the low price of homes, but the cost of living is another pull for many people looking to relocated. On average, the cost of living is drastically lower than the rest of the United States-- housing, groceries and utilities, they all cost less here.
Boise can be broken up into 6 separate parts: the West Valley, South Boise, The Bench, North Boise (including the Boise North End), Downtown, and Southeast Boise. Each part has a different and distinct personality and atmosphere with dynamic housing opportunities.
The West Valley is 70% suburban residential and 30% commercial. The homes in the West Valley come in all shapes and sizes, but are primarily ranch and craftsman styles. Many have basements, attached garages and decent sized yards. Homes in the West Valley are usually no older than the 1970's and can be as new as the present year. The West Valley's commercial district is full of great department stores, grocery stores and even a few specialty shops. This area of town is great for those that want to live in an affordable suburban neighborhood that is close to all the amenities of the city. If that is what you want, then the West Valley is for you.
South Boise is much like the West Valley, only it is about 90% residential and 10% commercial. The West Valley is covered in new subdivisions with new construction sites and previously owned homes. It is a part of the city that is mainly suburban and is pleasantly dotted with community parks and pools every few miles.
The Bench is a jumble of residential and commercial sectors. There are several bulk food stores, movie theaters, department stores, and, as always, beautiful homes. These homes range in age from as early as the 1950's to present. From the Bench people can be in downtown Boise, the foothills, the West Valley in minutes.
North Boise consists of many different types of homes. The North End especially. The North End is where downtown meets North Boise. It has many cottage, colonial, and victorian style homes. There are also many classic shops, unique restaurants, and even the Boise Historic District (the Historic District is a section of the North End where the exterior of certain homes has not been altered since they were built. Taking a trip through the Historic District is a fun way to step back into the past and experience old Boise).
Downtown Boise is, naturally, the busy center of the city. With it's businesses, hotels, skyscrapers, university campuses, and amazing restaurants, downtown Boise is a place with lots of activity and excitement. There are many apartments, condos, and cottage style homes downtown, embracing its fast, efficient, and on the go culture.
Lastly there is Southeast Boise. This area is just south of downtown near the mountains. It is a mixture of tight knit suburban streets and luxury neighborhoods. There are ranch, craftsman, cottage and luxury style homes in this part of the city, making it a dynamic place to live. Southeast Boise also has several large parks, river access, and many great restaurants.
In Boise there are plenty of opportunities for people with a variety of interests to enjoy themselves. It's usually known for its outdoor opportunities like fishing, camping, and hunting. However, if that isn't what you are into, don't worry, Boise still has many sports events, concerts, plays, museums, and community centers to enjoy. So whether you like to work, play, learn or create, Boise has a place for you.
Boise is an ever growing city with the best of both urban living and outdoor recreation. It's the ideal place for people who like to have a good time, live in a safe neighborhood, and want a low cost of living. So come to Boise, you'll be glad you did.
http://blog.coldwellbanker.com/HLR-2014/
http://blog.coldwellbanker.com/hlr-2014/idaho
http://www.realtor.com/data-portal/realestatestatistics
http://www.top50states.com/cost-of-living-by-state.html