Fun things to do when it's cold outside!
Posted by Hughes Group Blog Team on Thursday, January 28, 2021 at 9:51 PM
By Hughes Group Blog Team / January 28, 2021
Comment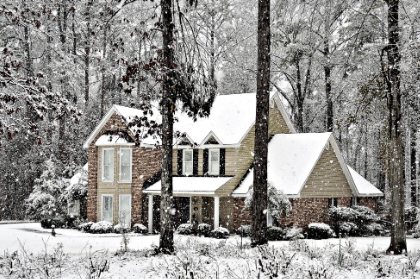 The Pacific Northwest, or the Northwest for short, is arguably one of the most scenic regions of the United States of America. WIth mountainous vistas, verdant forestry, bountiful rivers and, in fine, just about any piece of wilderness you could imagine or want, the Northwestern United States just about has it all. Idaho, the Gem State of the Northwest, is no exception, but one thing that sets Idaho apart from a good chunk of the Northwest is that, for the most part, the entire state of Idaho experiences all four seasons. This might seem like a no-brainer to most, but for Idahoans, such a fact is, in fact, quite the boon.
With that fact comes a host of possibilities for year-round enjoyment, whether it be something as simple as watching the seasons change and be mesmerized by the colors of each season or to truly be out experiencing them all as they come with a host of different activities. Each season in Idaho brings with it multitudes of such activities, with a large emphasis placed on outdoor activities, as Idaho's bread and butter, so to speak, is truly found in the great outdoors.
Now, with a lot of places that experience four seasons, more than likely the title for the least active season of the four would go to winter. Let's face it: It's cold, it can be wet, it gets darker earlier in the winter and, depending on how much snowfall an area receives, it's not always easy getting around during a "Winter Wonderland". That being said, however, you can't let those things get in the way of you having some fun, and as much as it would be nice to sit at home with a nice cup of hot cocoa and relax, so many great things await you, if only you know where to find them.
So, as you may have guessed, this article will be talking about some things to do during the winter to get you off the couch and having some fun, the good 'ol Idaho way. A lot of what will be talked about may be specific to one area of the state, but rest assured that most activities talked about will have a local equivalent nearer to where you live. With that being said, here are some things to keep on your radar this winter and during the winters to come:
Skiing
One of the most popular activities in this part of the country involves one of the more prevalent terrain types that exist in the west, namely mountains. Just imagine to yourself for a second what one could do in the mountains during the winter; if skiing was one of the first things your mind drifted off to, you will have just joined the plethora of Idahoans that LOVE to ski each and every winter. For many in the state, winter is for skiing, and such love for the pass time can be found just about anywhere in the state you could possibly go. With such awesome skiing venues such as the historic Sun Valley Lodge, the Treasure Valley's favorite of Bogus Basin, Pomerelle Mountain Resort, the luxurious Tamarack Resort, and many, many more, it's hard to live in Idaho and either not know anyone who skis or never have been skiing yourself. Now, there are more kinds of skiing one could do in the state besides hitting the slopes (for lack of a better phrase). If you go up around Idaho City, for example, there is a great option to do some cross-country skiing, with an outlined course that can take you from specific yurts all set up for just such the activity (you can also reportedly snowshoe to these locations as well, if you'd like to do some winter backpacking). Another opportunity would be to do what is called "cat skiing" in the Brundage Resort by McCall for any experienced skiers trying to have a truly immersive skiing adventure. All in all, skiing is one of Idaho's favorite winter pass times, and we think it could become one of yours, too.
Winter Festivals
With Idaho being as immersed as it is during the winter with chilly temperatures, there have inevitably been some effort to try and enjoy the colder times of the year. As such, winter festivals in the state are fairly common, with some popular ones being the McCall Winter Festival, which prominently features an ice sculpting competition each year, or the Fire and Ice Festival in Lava Hot Springs (featuring, you guessed it, fire shows and ice-cold swimsuit races), or even the Sandpoint Winter Carnival, featuring the popular K9 Keg Pull. Each one of these festivals are well organized and well attended, with plenty of activities that are fun for everyone as well as more adult-themed activities (wine tastings, beer tastings etc.). No matter where you live in the state, there are probably one if not more or these winter festivities close to you, and no matter which one you decide to attend, the memories of those winter festivities will be nothing but warm!
Fishing and Hunting
With so much of Idaho being wilderness, it should almost come as no surprise that fishing and hunting would make their way into this article. Believe it or not, with Idaho's varied climate even during the winter, there are quite a few rivers and lakes in the state that, even during the winter, are easily fishable, with some areas of the state that normally are catch and release allowing anglers to actually keep their catches during the winter months (e.g. the Clearwater River up by Lewiston). There are also plenty of opportunities, if one has the right information, to go hunting during the winter months. With each season of the year having different rules and regulations regarding tags, which kinds of big game you can hunt, etc, it's always a good idea to visit Idaho Fish and Game before planning any excursion in order to find what's in season and what's not. One of the more popular big game animals throughout the state that available just about year-round is elk, with tags being fairly easy to acquire and hunting grounds particularly well known and accessible.
https://theculturetrip.com/north-america/usa/idaho/articles/top-10-winter-activities-in-idaho/