Fun Things to do in Idaho's Treasure Valley
Posted by Hughes Group Blog Team on Sunday, April 30, 2017 at 5:28 PM
By Hughes Group Blog Team / April 30, 2017
Comment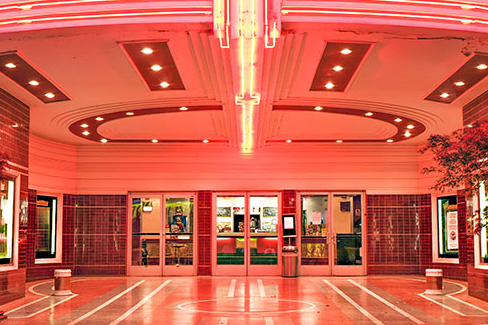 There are fun things to do Idaho's Treasure Valley throughout the entire year. From biking down the Green Belt in the spring to sliding down a waterslide at Roaring Springs in the summer and skiing at Bogus Basin in the winter. There is far too much to write down everything you could possibly do in the Boise area, so here are a few crowd favorites to check out when in the Treasure Valley:
During the Winter
Bogus Basin has fun for all ages and difficulties, and for any budget. Whether you're a skier who wants a little adventure, or a beginner at the Bunny Slope, there's plenty to do up there. If you want to have some fun in the snow without the pricey adventure of skiing, Bogus Basin also offers tubing fun and sledding.
In the Summer
There's a lot to do in the summer as well. Two things to make sure you cross off your bucket list are going to Roaring Springs Waterpark in Meridian and the Capital City Public (Saturday) Market in downtown Boise.
Roaring Springs Waterpark is filled with multiple attractions—fifteen, to be exact—some for all ages and some for more advanced and older slide goers. There are new attractions, like the Corkscrew Cavern and the Cliffhanger, and old fan favorites like the White Water Bay Wave Pool and the Viper's Vortex. If you like to thrill seek, attractions like the Viper's Vortex and the Rattlesnake Rapids are more your speed. However, if you just want to relax under the warm sun and move gently with the water, the Lazy River is your way to go. The Lazy River sends you along a path throughout the park at a slow speed. You can wade in it or sit on a flotation device as it moves you along the park.
Right next door to the water park is Wahooz Family Fun Zone. This is another fun attraction to take part in, with laser tag and arcade games to enjoy as well as a race track and bumper boats. For a more low-key Saturday in the Treasure Valley in the summer, go on down to the Capital City Public Market. You can't miss it if you're in downtown Boise, as it takes up street after street, with over 150 vendors in the peak of the season each year. Stop by and browse handmade crafts and food of all kinds as you enjoy the warm weather and nice breeze of an Idaho summer. You can check the Saturday Market's website here for hours and the location.
Throughout the Whole Year
There is so much to do in the Treasure Valley all year long. One favorite that is popular each week and bustling with excitement is The Village at Meridian. The Village has a movie theater, shopping outlets, and plenty of restaurants and cafes. If you're someone who enjoys the comfort of a big screen and assigned seats you can purchase ahead of time, where you can get your food delivered right to you in the movie and show up two minutes before and having exactly the spot you want, then you will love the cinema at The Village. If you like taking your movie experience to the next level, buy a D-Box seat and enjoy moving and rumbling to the movie in an enhanced theater experience.
If movies are too mainstream for your tastes, check out a play at the Boise Contemporary Theater. The BCT offers amazing plays with breathtaking performances and well-organized scripts and seasoned actors. Some of the actors at the Boise Contemporary Theater have come from California, while others were born and raised in the Treasure Valley. You'll laugh, cry, and clap at the phenomenal performances. There are plays of all genres being performed here all the time. Check out their website for what is playing and when so that you can go to one that best suits what you like to watch and enjoy.
If you like stationary art, check out one of the museums in the Treasure Valley, like the Boise Art Museum or the Idaho State Historical Museum. The Idaho State Historical Museum offers Idaho's rich history through pictures, artifacts, and the infamous stuffed calf with two heads, Déjà Mu. The Boise Art Museum, on the other hand, offers an aesthetic experience of hand-crafted ceramics, beautifully drawn pieces of artwork, and other amazing crafts that have made something for themselves and landed in the halls of the museum. Both museums are fun and affordable, under $10 (and well under $10 for students and children), and offer a fun activity for any day of the week, and any time of the year.
If you're looking for a less thought-intensive Friday night and you enjoy gaming it up, check out Dave and Buster's in Boise or Grinkers Grand Palace in Eagle, Idaho. Grinkers gives you a nostalgic experience with old games like Super Mario Bros. and Donkey Kong. You only need a quarter per game and can fuel up at the bar with a soda or other drink or snack. It's fun for all ages. Dave and Buster's is an arcade for the adult crowd with more up-to-date games and activities. It's a lot of fun, but it is pricier than Grinkers (so if you are wanting a cheaper arcade experience, go to Grinkers and save Dave and Buster's for a different time). The Treasure Valley is full of fun gems to take a part in. For fun adventures or relaxing evenings, be sure to check out the attractions above and enjoy the splendor that is the Boise area in Idaho.