Fun in Boise
Posted by Hughes Group Blog Team on Thursday, February 27, 2020 at 12:00 PM
By Hughes Group Blog Team / February 27, 2020
Comment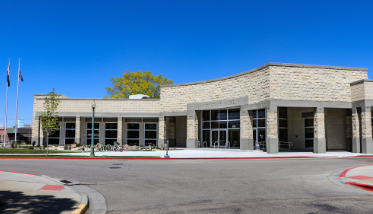 There are a few features that define Idaho's capital of Boise. First, it is the seat of government and a lot of the state's politics go on in the city. Second, it is the largest city in Idaho when it comes to population by a large margin and two of the other largest cities in the state are right next door to Boise and, to an outside observer, might look they are even part of the city of Boise (Though the residents of Boise, Meridian, or Nampa would set you right immediately if you told them this). But really, this is not enough to get a good picture of what Boise is or what the city is good for. You would need to spend a lot of time in Boise to really figure the city out and come to actually know it. I would like to set you on the path to understanding Boise by giving you a list of several fun and exciting things you can do in and around the city. If you start to get in and among the city and its citizens, doing the things they do and enjoying what the city has to offer, you are going to learn very quickly how incredible the city of Boise really is.
At the center of Boise, there is a very interesting monument that you can visit and learn a little something about a topic you probably have not given a lot of thought to over the years, likely because it does not come up frequently. The Anne Frank Human Rights Memorial sits along the Boise River and is a window into a subject that isn't easily forgotten. There, you can learn a little more about the struggle that a young German girl in the Nazi-Occupied Netherlands against a monolithic organization. You can read the Universal Declaration of Human Rights and view some of the sculptures that have been created to depict Anne Frank. The Boise River and the Boise River Green Belt are where a lot of the interesting and exciting things of Boise in this area. You may explore or bike along paths, enjoy the river, go to a concert, or check out things like the Anne Frank Human Rights Memorial. If you are searching for something to do but you do not have a strong idea of what that something might be, you might want to visit the green belt.
One of the fun things about Idaho is the number of museums that permeate the state. They are pretty much all over and one in particular towards the city center of Boise that you might find interesting is the Idaho State Museum. The Idaho State Museum is, as you might have guessed, mostly dedicated to preserving and presenting the history of Idaho specifically. Where other museums might have a broader view of history and the world and present as much information about everything as possible, the Idaho State Museum is purely focused on its namesake. You can learn all about the history and events that shaped Idaho into what it is today and see a little of that physical history as well with artifacts from different eras and historical events. All of the exhibits are modern, and you can interact with them to enhance your learning experience. If you are new to Idaho and want to know the history of your new home or if you are an old resident looking for new and interesting facts about your state and its formation, the Idaho State Museum is the place to go.
For the next two places, I want to recommend that you visit, we are going to step outside the city limits of Boise and talk about some things that are just very close. Idaho is nothing without its close connection to nature and so you are going to want to take as many chances to get into that nature as possible when you are in Boise and one of the best and easiest places to go is Bogus Basin. The main draw of Bogus Basin is the skiing you can do there. Idahoans are nothing without their skiing and Bogus Basin is probably the closest and best option if you want to get away for a little while and splash around in the snow. There is a pretty big ski resort there that can cater to all of your needs, whatever they may be. Of course, eventually, winter comes to an end in Idaho and it becomes hard to ski on dirt and rocks but that does not mean the draw of Bogus Basin goes away. There are things to do all year long in the area so head on out during winter, summer, fall, or spring to have a good time.
The last place I want to mention is truly unique to Idaho. There are a lot of animal conservation efforts going on in the United States and the world, but the World Center for Birds of Prey is one of the most interesting and accessible among them. The World Center for Birds of Prey is part of an effort to stabilize the populations of several different exotic bird populations by breeding new animals and releasing them into the wild. They also take in injured birds or birds that do not perform well in the wild, giving them a place to recover or live and making them available for you to check out. The center is essentially one of the coolest zoos you can visit because it is more than just a place where animals are kept ( Zoo Boise is a neat place to visit).