Four Places to Check Out During the Summer
Posted by Hughes Group Blog Team on Sunday, April 9, 2017 at 5:36 PM
By Hughes Group Blog Team / April 9, 2017
Comment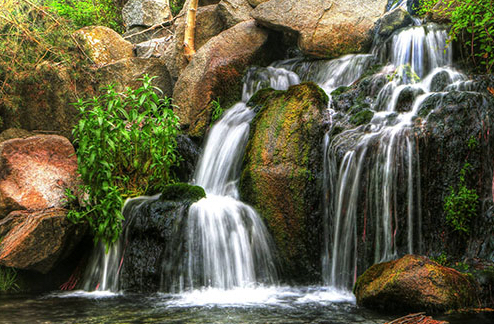 It's no secret that Idaho has a wealth of beautiful scenery, stunning hikes, and pretty rivers. For anyone who is considering visiting or moving to the Boise area, or even for those who already live in the Treasure Valley and are interested in checking out new sites, we've compiled a list of a few awesome places that will help people get in touch with nature.
The Morrison-Knudsen Nature Center is a great place to visit for those who are interested in seeing how fish and other wildlife live and thrive in Idaho. StreamWalks can lead guests on a fun adventure through the Nature Center. Open from dawn to dusk, the StreamWalk will cut a path through many areas of the park. Educational as well as entertaining, visitors will learn about the plants that are native to Idaho in the Native Garden, as well as being able to observe trout eggs hatch and move through the early stages of development at the Egg Window. It's an amazing experience to be able to wander through the MK Nature Center and check out all of the interesting wildlife that roam around and live at the park. Lucky guests will be able to observe many animals from deer to butterflies to herons. Volunteers are welcomed and encouraged, as well, so if there is space in the schedule, pop on by the website and see how you can make a difference.
Many of Boise's parks have interesting histories behind how they came to be. Fort Boise Park was previously owned by the United States government, but it was later declared surplus, so it was acquired and turned into a community park. This park is approximately 33 acres and houses many different outdoor entertainment choices. An in-ground skate park opens the door to many who love to grind and those who are intent on perfecting their biking and skateboarding tricks. It's a skater's dream, and it's fairly popular during the warmer months. Tennis aficionados will love to play on one of the six available courts. There are even softball fields and teams can reserve time slots to practice and compete beginning just before the season starts. One of the coolest aspects of this park, however, is the dedicated area set aside for gardening. Raised beds were designed and built with the intent of creating a gardening space that would be accessible for those with disabilities and the elderly. Occasionally, there are camps that use this space as well. Fort Boise also has one baseball field, but be aware that it is reserved for the Boise High School practice only. This park is a great place to get out and enjoy the wonderful seasons that Boise has to offer.
Summer in Idaho can get a little hot, so many people enjoy getting in the water to cool off. Roaring Springs Waterpark is a lively location with slides and pools galore. Typically, this waterpark opens on weekends in May, then is open throughout the summer. There are many different attractions- plus, new rides and slides are added all the time. For those who are not into heights and slides, there are plenty of fun attractions that don't require fast speeds and tall heights. The Endless River is a great place to chill and splash while still moving. It goes around much of the park, so guests can easily get out whenever they see something they'd like to do. Waves pools can sometimes be a drag, but not the wave pool at Roaring Springs! The waves can get pretty crazy, or for those who are less interested in being picked up, the pool gets deep gradually, so staying near the front can keep things calm. For the thrill seekers, the Avalanche can be just the ticket. Sitting on a raft, guests are let go at the top of a gigantic half pipe and gravity pulls them up to the other side. It's a fast ride that's sure to get the adrenaline pumping. And, new this year, is the Corkscrew Cavern- a breathtaking journey that starts with a trapdoor. Guests fly through the tunnel slide being pulled by g-forces as they make their way to the water below. There is always an exciting or relaxing place to be while at Roaring Springs. Grab a towel, put on a swimsuit, and get ready to have a great time!
Behind the scenes tours are pretty interesting. But, what does that have to do with being outside? Well, Zoo Boise has recently started offering behind the scenes tours to help educate zoo-goers about the animals. There are many different tours being offered, from feeding the giraffes or penguins to meeting up with a tortoise named Mr. Mac. Even if there isn't a tour scheduled, checking out the zoo is a fun way to get in some exercise. The zoo provides opportunities to be able to learn about and see animals that may be unfamiliar. It's a great way to connect to other areas of the world and see how the animals across our amazing planet live and thrive. A few animals featured at the Boise Zoo include Black-Handed Spider Monkeys, Moon Jellies, and Gila Monsters. One of the most enchanting exhibits opens during the summertime. The Butterflies in Bloom exhibit takes guests into a greenhouse filled with butterflies from Costa Rica as well as various stunning flowers. On occasion, lucky guests may have the pleasure of meeting a butterfly personally as they sometimes land on a shoulder or open palm. The Zoo has a great many opportunities to check out, so plan a day to explore.
Boise is well known for its active community and beautiful weather. There are some activities that require a little bit of planning and budgeting, but others that just require respect for nature and the inclination to be in the outdoors. Looking at animals, enjoying the scenery, splashing in the water, and playing a game of tennis are all fantastic ways to exercise and get some vitamin D, so lace up your shoes and get out there!
Sources:
https://idfg.idaho.gov/site/mk-nature-center
http://parks.cityofboise.org/parks-locations/parks/fort-boise-park/
http://www.roaringsprings.com/home.cfm
http://zooboise.org/