Finding the Right Neighborhood Quickly
Posted by Hughes Group Blog Team on Wednesday, July 29, 2015 at 1:05 PM
By Hughes Group Blog Team / July 29, 2015
Comment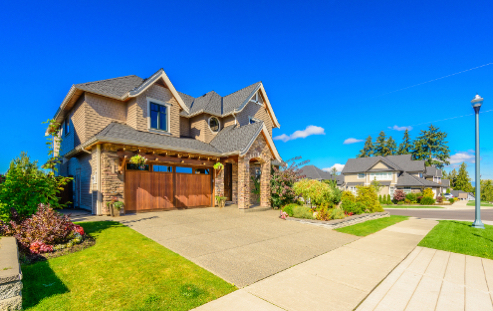 When you are looking at relocating to a different city, or even moving to a new neighborhood within the same city, it can be a challenge to find the right neighborhood and community that you need. Even if you have lived in a city for an extended period of time, that doesn't mean that you know a lot about neighborhoods outside of your own. So how do you go about finding a new neighborhood? More specifically, how do you go about finding the right neighborhood? Sometimes, you'll need to do so quickly, especially if you are relocating for a new job.
Use City Guides and Reviews
The internet is full of information, and it can even be incredibly useful when you are hunting for the right neighborhood for your move. From websites built around reviewing neighborhoods to travel websites, the information is out there for you to find.
StreetAdvisor
This website is actually dedicated entirely to neighborhood reviews, and like its name suggests, even has reviews down to the street level. The nice thing about this website is that members rate and review neighborhoods. As ratings change, neighborhoods will move up or down the rankings. You can also ask questions and have them answered by people living in the area where you are looking at moving.
TripAdvisor
Believe it or not, a travel website like this one is still a great resource when you are investigating a neighborhood or city for your move. You'll find plenty of reviews about restaurants, things to do, and so much more for virtually any city. You can even search for hotels in the area, and you will find reviews about the neighborhood, entailing what kinds of attractions and amenities are present. Or, simply use TripAdvisor's travel guides and articles to learn more about a neighborhood. This website might be tailored toward travel, but the information is plenty useful in a move as well.
City Data
For a more data oriented approach, you will want to take a look at this website. It lists population trends, average ages for residents, different city zip codes, and even median household incomes. You will also be able to find the cost of living index, as well as detailed neighborhood profiles. One of the main strengths of this website are the local forums. You can ask questions and people that live in the city and neighborhood will answer them.
Finding Detailed Information
Finding a new neighborhood isn't all about attractions, amenities, and other things to do of course. You will want to know what living there is like. This means you are going to want even more detailed information. Knowing the cost of living is one thing, but what about the local crime rate, or what the typical housing prices are in the neighborhood you are looking at? Schools might even be a big consideration.
While you need to decide what you really want in a neighborhood, don't forget the other side. You are going to need to decide what you don't want. If you are relocating for a job, you are going to want to keep your commute in mind. Also, if you work from home, you will probably want a quieter neighborhood so you can work peacefully.
Picking a neighborhood isn't as simple as searching online and finding some information. Of course, that helps, but that shouldn't be all you are basing your decision off of. While websites like Neighborhood Scout offer an incredible amount of detailed information (with a paid subscription), nothing beats actually visiting the neighborhood. Even if you ask the right questions, you won't find out that your neighbors hold noisy parties late at night.
Before moving to a new neighborhood, it never hurts to do your initial research online. You'll have a better idea, at least a general one, of the area before you even step foot in the city. Of course, your research shouldn't end there, and you shouldn't be going alone when buying a house in a new city or a new neighborhood.
Find a good local real estate agent that can help you. Not only will they help you find the perfect house, but they can help you find the perfect neighborhood. They will use their knowledge and experience of the area to keep you away from neighborhoods that won't fit your needs, while still helping you find the house of your dreams.
Source- http://lifehacker.com/590