Find Your Home Inspector in Idaho With These Five Tips
Posted by Hughes Group Blog Team on Monday, December 28, 2015 at 2:24 PM
By Hughes Group Blog Team / December 28, 2015
Comment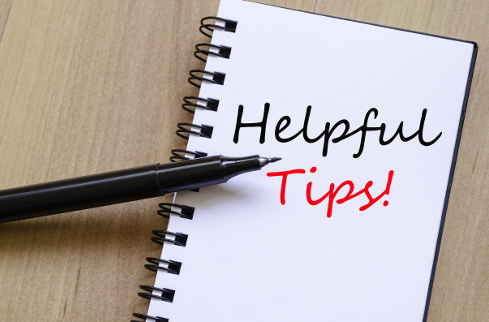 You've spent weeks, maybe even months, searching for the perfect home in Idaho. Your local real estate agent has been great. It took some time, but you found the house. Now, it's time to get ready to put in an offer. Before you buy the house, you're going to first need to hire a home inspector in order to make sure that your dream house really is the perfect home.
The market has long since moved away from a buyer beware mentality, and now it has become seller beware. Today's buyers are more informed, and they are going to do more research and find more information before making a decision. The home inspection is an extension of this, as it allows you to find out if they are any big problems present in the house that will need to be addressed. The home inspection is important, and you should think of it as a kind of insurance. If the inspection reveals too large of a problem, you can simply walk away. Or, you can renegotiate with the seller to lower the selling price, or have them repair the problem.
Hiring a Home Inspector
Before you can even have the home inspection performed, you will need to hire an inspector. This can be a challenge, because there are a lot of inspectors. Idaho doesn't require inspectors to be licensed, so virtually anyone could become a home inspector, so you'll want to be careful. If you need help on where to get started, ask your real estate agent for a recommendation, or ask your friends and family.
Tip #1- The Qualifications
Just because Idaho doesn't regulate or require home inspectors to be licensed doesn't mean that all inspectors aren't licensed. There are home inspection organizations that determine rules and regulations, and a qualified and reputable home inspector will be a member of one of them.
You are going to want to ask open-ended questions about their experience and training. Typically, inspectors will have at least some experience in home construction and building. If you are looking at buying an older home, find out what kind of experience the inspector has with older homes. Older homes will have problems that modern homes don't, and they can be harder to find. An inspector that knows where to look and what to look for is necessary.
Tip #2- Look at Sample Reports
It doesn't matter if you hire the best inspector in the world if you can't read their report, or if their report doesn't contain everything. Ask to see a sample of what their report will look like. Is it just all checkboxes that are ticked off? That's not going to help you. You want an inspector that will make detailed notes and take pictures. A longer report might be intimidating, but this will be your home. You want that in depth report so you know as much as you can about the house.
Tip #3- Ask for References
In this day and age, finding reviews and references can be as simple as looking online. You can also ask the inspector for the names and phone numbers of homeowners they have performed inspections for. Talk to the other homeowners and see if they were happy with the inspector.
Tip #4- Membership
While the best home inspector might not belong to an association of home inspectors, that membership can still be a plus. The benefit of using an inspector that belongs to an association is that they are trained and certified. And, they will stay up to date on new standards and practices. You will want to see if the inspector is a member in the National Association of Home Inspectors, the National Institute of Building Inspectors, or the American Society of Home Inspectors.
Tip #5- Errors and Omissions Insurance
This is a big one. Regardless of how good the inspector is they are only human. They might inadvertently overlook a problem or make a mistake. Ask how they handle this kind of situation. Look for errors and omissions insurance, see if the company and the individual stand behind the report, and find out if there is a guarantee. To help alleviate some of the possibility of errors being made, ask to go to the inspection. If they say no, that's a big red flag and you should find a different inspector. When you attend the inspection, they can walk you through everything as they find it.
Source-
http://www.realtor.com/advice/five-areas-to-focus-on-when-hiring-a-home-inspector/