Famous People from Idaho's Past
Posted by Hughes Group Blog Team on Wednesday, March 13, 2019 at 2:43 PM
By Hughes Group Blog Team / March 13, 2019
Comment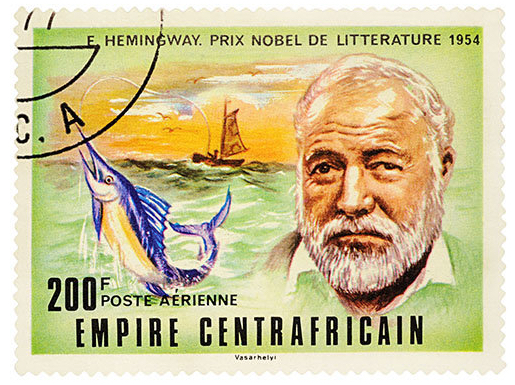 Idaho has a rich history, and a big part of that history is the people involved that have contributed to the world and America's culture. There are a lot of famous people from Idaho's past that are worth noting and acknowledging that they have a great connection with Idaho. Writers, actors, inventors, and artists have all come from, or had significant experiences and events of their lives in, the great Gem State.
The Albertson's grocery store chain started in Boise, Idaho and has since spread across the country under many names, including Safeway and Vons, among others. The founder of those stores was Joseph Albert "Joe" Albertson. Joe Albertson was born October 17, 1906, in Yukon, Oklahoma Territory. Before his third birthday, in 1909, his family moved to Caldwell, Idaho and he continued to grow up there. His first store opened in Boise, Idaho.
Everybody knows about the incredibly famous sculpture known as Mount Rushmore, in South Dakota. It's designer and the main architect was named Gutzon Borglum. He was born near Bear Lake, Idaho in 1867. Borglum's parents immigrated from Denmark before he was born. His father was a woodcutter and passed on his love of sculpting to his son, Gutzon. Gutzon Borglum worked on Mount Rushmore for 14 years but unfortunately passed away in 1941 before the literally mountain-sized sculpture was completed. His son, Lincoln, took over the job and finished for his father seven months later. Gutzon is also known for other sculptures such as the apostles for the cathedral of St. John the Divine in New York City, as well as a head of Abraham Lincoln. His Lincoln sculpture is currently displayed in the Capitol Rotunda in Washington, D.C.
Philo Taylor Farnsworth is known as the Father of Television. In 1906 he was born in a tiny town in southern Utah, but his family moved to Rigby, Idaho when he was 12. They went there to live on his uncle's 240-acre ranch. He lived in Rigby for most of his young life, until he attended college in Provo, Utah.
From a very young age, Philo was always incredibly fascinated with the modern technology that was constantly coming out like the telephone and the light bulb. He knew he wanted to be an inventor. He was especially fascinated by electricity and read everything he possibly could about it. At thirteen he taught himself how to make the family's washing machine, sewing machine, and barn lights work using electricity. It was during his self-education that he read about a new idea known as the television. Science writers were actively talking about the theory of the television, but no one had figured out how to send or receive images to make it possible.
At Rigby High School Philo convinced his chemistry teacher, Justin Tolman, to tutor him and allow him to take a senior level class. Philo and Mr. Tolman became close and together worked on the idea for the television. Justin Tolman was later critical to Philo's reputation as the inventor of the television. He provided information in the form of a small drawing from years earlier during a patent interference case which proved Philo was the televisions inventor. Philo's first television wasn't successful until September 7, 1927. Even so, he was still only 21 years old. After graduating from Brigham Young University, he was able to find investors to help him start a business and complete his invention.
Philo Farnsworth is also known to have invented the electron microscope, the first baby incubator, and he was also involved in discovering atomic energy before it was weaponized.
Sacagawea was also from Idaho before it became Idaho. Before it was even a territory that belonged to the Union, Sacagawea led Lewis and Clark through her native land which would later become Idaho. Sacagawea's father was a Shoshone chief, but when she was about ten years old, she was kidnapped by the Hidatsa tribe. Later a French-Canadian trapper, Toussaint Charbonneau, purchased her and made her his wife. Toussaint and Sacagawea were hired by Lewis and Clark as guides and interpreters in 1804 for their explorations. During their travels, as she served as an interpreter for a group of Shoshone Indians, she found her older brother, who was now their chief and leader. Now Sacagawea's service and sacrifice are immortalized on the United States' one dollar coin.
Julia Jean Mildred Francis Turner, also known as Lana Turner, a famous actress in about the 1940s, was born in Wallace, Idaho, February 8, 1920, or 1921, depending on who you asked, but most likely 1920. In 1929, after her father's murder, she and her mother moved to California because jobs were thought to be available in abundance. At age 16 she was discovered in a Hollywood café and signed a contract with Metro-Goldwyn-Mayer (MGM). After working hard and fighting for good roles she eventually became a huge celebrity. The first role that really brought her to the forefront of people's minds – particularly the young men in America – was her small part in Love Finds Andy Hardy in 1938. This film, starring Mickey Rooney, portrayed her as an alluring and provocative young woman and she became known as the "Sweater Girl" from then on.
Ernest Hemingway is considered one of the most famous of American writers. Most of his work was done from the 1920s to the 1950s, and in 1954 he was awarded the Nobel Prize in Literature. In total, Hemingway was able to publish seven novels, six short-story collections, and two non-fiction pieces. Many of his works are considered classics of American literature. His ties to Idaho weren't made until very late in his life.
Ernest Hemingway grew up in Oak Park, Illinois. In World War I, he spent time on the Italian Front as an ambulance driver but was seriously wounded and sent home. These experiences in war inspired his novel A Farewell to Arms in 1929.
During his adult life, and through 4 marriages, he lived in Florida and Cuba and spent a lot of time later in life in Europe writing and doing photography. Towards the end of his life he became ill and paranoid and in 1960, he left a job in Spain to meet his wife, Mary, in New York. His behavior had become so paranoid that she took him to Ketchum, Idaho for isolation and treatment for his illnesses. Unfortunately, not long after, in 1961 Ernest Hemingway died.
Another famous person that has very brief ties with Idaho is, surprisingly, Walt Disney. Walt Disney was married to his wife, Lillian, in Lewiston, Idaho on July 13, 1925. Early in the year 1925, Walt had hired Lillian as an ink artist, and a romance quickly ensued. Though the connection is small, it's still worth bragging about.
Idaho has produced and had connections with, some of the greatest minds and influences in American and even world history. This is one of the many reasons Idaho is often underrated compared to other states.
Sources
https://www.ranker.com/list/famous-people-from-idaho/reference
http://www.ereferencedesk.com/resources/state-famous-people/idaho.html
https://news.google.com/newspapers?
id=D7peAAAAIBAJ&sjid=fC8MAAAAIBAJ&pg=4762%2C3438544
https://en.wikipedia.org/wiki/Walt_Disney
http://www.byhigh.org/History/Farnsworth/PhiloT1924.html
https://www.imdb.com/name/nm0001805/bio?ref_=nm_ov_bio_sm
https://en.wikipedia.org/wiki/Ernest_Hemingway