Everything You Need to Know About Self Storage
Posted by Hughes Group Blog Team on Monday, January 6, 2014 at 12:42 PM
By Hughes Group Blog Team / January 6, 2014
Comment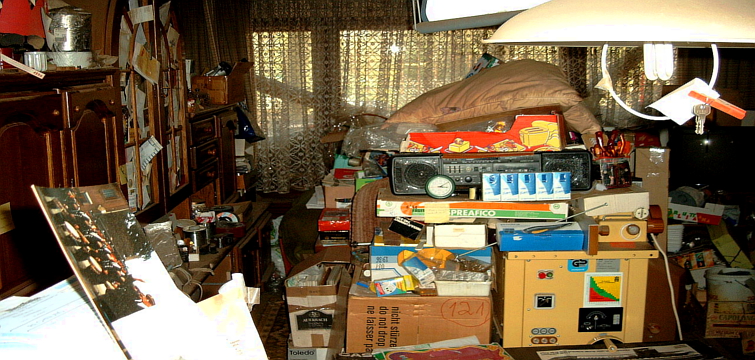 Moving with too much stuff? Maybe you're moving to a smaller home and you've gotten rid of everything you can possibly manage but you still have too many items to fit comfortably in your new home. This picture is all too familiar and terrifying. Many Americans fit this profile -- according to the Self Storage Association there are approximately 49,000 storage facilities in the United States alone. As one of the many facets of the real estate industry, self storage is one of the fastest growing, with roughly $22 billion in annual U.S. revenues in 2011. So, if you find yourself considering using some type of storage, you are among thousands of people who already do.
But there's more to the self storage world than those rows of green or orange sliding doors you see dotting the landscape across America's cities. When getting ready to enter into the storage world, it's important to first consider what type of storage is best for you. Other than having a variety of different sizes to choose from, there are different types as well.
Indoor
Your average indoor storage unit is generally found in a large warehouse. With an indoor storage unit, you'll have to go into the building and likely go through some type of security, whether it's a keypad or individual. One of the biggest benefits to using an indoor storage facility is that oftentimes they offer climate controlled units. If you have any items you're worried about, such as paintings, wood items or certain types of furniture, using a climate controlled unit will help prevent warping.
Outdoor
Your average outdoor storage unit is not climate controlled, and not the best option for those who have items that might be sensitive to harsh temperatures. Items that are sensitive to extreme heat or cold shouldn't be stored in an outdoor unit, even if the associated convenience might tempt you. Boats and vehicles are often placed in outdoor units. An outdoor, drive up self storage facility is the most popular choice among people, and are the most visible and often the most convenient. Many drive up units have wide aisles that allow you to drive your car right up to your unit, making packing and unpacking much easier.
You're now familiar with the types of storage units that are available, and have likely matched one up with your own needs. However, there's more to availing yourself of a storage unit than picking one that will adequately hold your items. The pros and cons to self storage are many.
Advantages
One of the biggest benefits to using self storage is for those who are in the process of selling their home. Between all the daunting aspects involved in moving, a handy storage unit can be a life saver. One thing sellers do to get ready to stage their home is organize and de-clutter. It's true that the less there is in a home, the more spacious it looks, so as you're getting ready, it can be extremely helpful to safely store your possessions while moving between homes.
Business owners often benefit from using storage facilities for materials, office equipment and overstock.
Often times self storage units can be accessed on an "as needed" basis. You can drive up any time of day or night to retrieve or unload items.
Storage facilities are generally safe with security devices such as CCTV cameras, high grade locking systems and security alarms. In many cases, storage facilities also offer insurance options.
Many storage facilities are flexible when it comes to contracts. You can rent month to month, or even get a discount for renting for three months or more at some locations.
Disadvantages
When you look at the cost of a storage facility on a monthly basis, it looks affordable -- and short time it is. But if you're looking for something long term, the cost adds up. If you find that your items have been locked away for over a year or they might have the potential to be, you might consider going through the contents and save yourself the rental fees.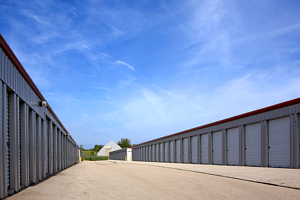 Someone else owns the premises where you're stashing your items, but you're still responsible for them. You're at the mercy of the managers and employees who work at the facility, so a thorough scouting of the location is mandatory.
Having an overflow of items can be stress inducing, and a storage unit can often act as an "out of sight out of mind" kind of situation. Thinking about a unit full of stuff can be exhausting, and people tend to ignore it and even gladly fork over the monthly storage fees just to not worry about it. Years can pass by, and you'll have nothing to show for it but a pile of stuff. So, besides the financial strain years of storage can put on you, it also promotes acquisition and stress. The bottom line is that if you are able to store it for years, you likely don't need it.
All that being said, in today's world, where anything can happen, the value of a storage facility cannot be overstated, especially for movers. It's a huge convenience for anyone who finds themselves in need for a temporary place to keep their things while moving from one home to the next. Maybe you sold your home but you can't move into the next one for two months? Self storage is the natural solution. While all this holds true, it's important to strongly evaluate the need of the storage unit once you have moved and retrieved the bulk of your items.
As you're getting ready to store your things between moves, remember to put the heavy objects at the bottom of the box while not overloading. Another great tip is to not stack everything up in a tower shape. Rather, start with the first object close to the side of the box and continue around so you use all the space in the box and the pressure gets evenly distributed.
Feel free to contact Hughes Real Estate Group anytime at (208) 571-7145 to discuss anything relating to your Idaho real estate goals, whether you're moving into the area or selling your home.