Entertainment in Boise
Posted by Hughes Group Blog Team on Saturday, March 24, 2018 at 10:16 AM
By Hughes Group Blog Team / March 24, 2018
Comment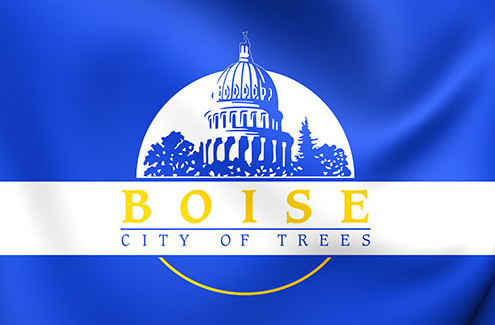 Relocating for work and other reasons can seem daunting to anyone who is unfamiliar with the location to which they are moving. Though it may seem to be a place where only potatoes grow, Idaho is so much more than just a place that incubates root vegetables. Teeming with variety, this state holds a place in the hearts of many and is welcoming to even the most far-out notions. It's possible to find intriguing activities in any place, but this state is brimming with creative ways to enjoy free time and many opportunities to try new things. Geographical phenomenon litter the land and groups who are willing to try new things are constantly holding events to allow others to experience new activities as well.
In Boise, there is a lovely community center that emanates bubbly energy. It's known as JUMP- short for Jack's Urban Meeting Place. Built with many stories, an outdoor slide, and a large base, it may come across as more of a business building or place for people to park, but don't let the enormity fool you. Inside, explosions of color welcome and enliven just about everyone who enters. This is a place where community members are welcome to hang out, learn about events, and connect through various activities. Adults can revisit their childhoods and children can be themselves in a section with a wacky piece of furniture built to look like a mouth. The tongue of this maw is actually a table with things like coloring books of varying intricacy, board games, and puzzles. Throughout the center, there are classrooms of all sorts and varieties. Each day offers a new chance to learn practical skills as well as wacky skills. For example, October's docket contained a cooking class where patrons were taught fun recipes that were meant to seem disgusting, yet were yummy and entertaining to eat. Dance classes, technology stations, and kitchens adorn the interior while the exterior is still under construction. Stop in and check it out for yourself! You'll really enjoy the atmosphere and the amazing classes available.
Music buffs rejoice when they move into the Treasure Valley because there are some fantastic venues for catching the concerts of some of the most magnificent bands. From local jammers to big-name bands, the Knitting Factory downtown has secured a place at the top in the minds of many concert fanatics. This venue is more often filled with local bands, though more well-known tours make their appearances on this stage as well.
Rediscovered Books is a somewhat hidden gem, though it's located along the main drag near the Balcony and across the way from Fork. It's a magnificent shop, though it may seem to blend in with the rest of the boutiques along 8th Street. Entering the shop provides an atmosphere that book lovers may see as similar to the candy lovers reaction as they enter Wonka's Chocolate Factory. With intriguing titles and knowledgeable staff members who are chock full of fun personality, it's possible to find books that you may not have known you needed, yet don't know how you've lived without. Perusing the shelves can take hours upon hours, so prepare to get lost in this world of words. Frequently, the store holds events where folks can come listen to their favorite authors speak about anything from their inspirations for writing to the novels they may be dreaming up for the future. Attending these events can be helpful for fans and aspiring authors alike.
Not all entertainment requires leaving the house. Many folks enjoy renting or buying videos and video games and hunkering down for an enjoyable night in. For these people, VIP Game Store offers a large collection of many different types of games and systems, as well as videos. They buy and sell all sorts of movies and games, even from years and decades past. A hub for electronic entertainment, VIP Game Store is located on Overland Road and boasts friendly and funny staff members who can help you find exactly what you want or can keep an eye out for good deals to help you in the future.
If the thought of dancing makes you want to groove, head on over to Heirloom Dance Studio.
With a variety of classes available at many levels, beginners and experts alike may be able to find a new style they'd like to tackle. The focus of this studio is partner dancing, so anyone who would like to learn can come and get their Salsa on while rotating partners and learning new moves. For those interested in dancing only with their significant other, it may be more beneficial to set up private lessons as each group class requires partners to rotate. This helps the whole class to learn and experience different leads and follows and improves dancing with a single partner as well. Try your hand at a class or two- they are reasonably priced and a blast- even if you don't fancy yourself a dancer!
As you can see, Boise holds creative outlets and entertainment in all corners. In fact, the lifeblood of Boise is the ability for people to share and coexist in their hobbies and this city fosters many ways for people to connect with others over their interests. If none of these activities and businesses jump out to you, all it takes is a simple jaunt around downtown to find niche stores packed into the place. You are bound to find something that makes you feel at home in the great City of Trees.
Sources
http://jumpboise.org/
http://knittingfactory.com/
http://www.rdbooks.org/about-us
https://www.facebook.com/pg/vipgamestore/about/?ref=page_internal
http://heirloomdancestudio.com/class-schedule/