Education in Idaho
Posted by Hughes Group Blog Team on Monday, May 5, 2014 at 12:31 PM
By Hughes Group Blog Team / May 5, 2014
Comment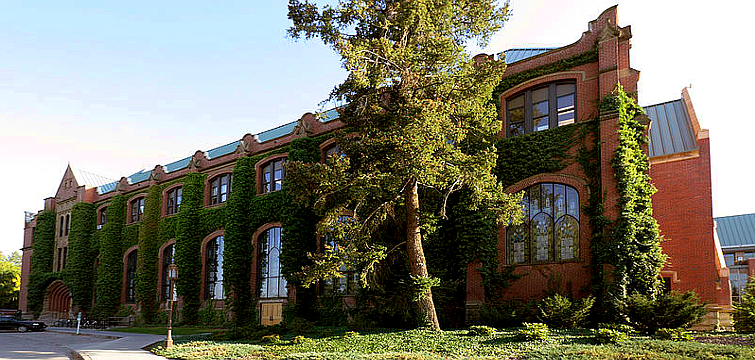 Education is important. Most people can agree on that fact. What is not agreed upon, however, is where that education should take place. With hundreds of Colleges and Universities over the globe, it can be difficult to decide which has both the best education and also the best location. Idaho is definitely the best location and with a variety of different colleges, there is bound to be one that fits your wants and needs. Idaho currently has 20 different Colleges and Universities that are helping people pursue their higher education goals.
University of Idaho
Located in Moscow, Idaho, the University of Idaho is the state's oldest public university. Until 2012, U of I was the only law school in this state. This university offers 142 degree programs, including bachelor's, master's, doctoral, and specialist's degrees. U of I has the largest campus in Idaho. In addition to its main campus, U of I has branch campuses in Boise, Coeur d'Alene, Idaho Falls, and Twin Falls.
Boise State
Though most known for the football team, Boise State University also has a good education program as well. BSU offers 201 degrees in 190 different fields of study, with more than 100 graduate programs. With 22, 278 students as of 2013, BSU has the highest student population of the universities in Idaho. Not only are the options of learning endless, but the options for recreation is endless as well. BSU is located next to the green belt, so a scenic biking path is only seconds away. Additionally close by are many different parks in Boise (e.g. Ann Morrison and The Rose Gardens).
Northwest Nazarene University
Rated by U.S. News and World Report, Northwest Nazarene University is one of the top masters-level universities in the west. NNU is a nonprofit Christian University. This University believes that education is best obtained when a student strives to become "God's creative and redemptive agent in today's world."
College of Idaho
College of Idaho is a competitive college that is known for it's small classes and high standards. As a liberal arts college, the faculty at C of I believe that they help create the best well- rounded students in Idaho. They encourage their students to think broadly and deeply.
Brigham Young University- Idaho
Brigham Young University, formerly known as Ricks College, believes in not only educating the students there but also preparing them to be successful in every aspect of their lives. BYU-I has high expectations for their students: both academically and in moral standing. Known for their honor code, BYU-I strives hard to "maintain a wholesome academic, cultural, social and spiritual environment."
Eastern Idaho Technical College
With the ever changing technological world, there is great need for higher ability in technology. Eastern Idaho Technical College strives to fulfill that need. They focus their high quality educational programs to focus on the needs of the community for the 21st century. EITC aims to serve the community by having minimal cost, open-door institution, customized industry training, workforce and community education, and student services.
Idaho State University
Idaho State University focuses on research in areas of energy, health profession, nuclear research, humanities, teaching, performing and visual arts, technology, biological sciences, pharmacy and business. Founded in 1901, ISU serves almost 14,500 students. Not only does this school provide a great education, but it also is close to some of Idaho's great natural wonders.
As you're searching for the college of your dreams, consider these Idaho options. Not only do the universities and colleges in Idaho provide excellent education, but they also provide the opportunity to enjoy nature as well. The perfect education includes not only experiences in the classroom but also experiences outdoors. Coming to Idaho will allow you to take advantage of a well- rounded education.
Sources:
http://www.idaho.gov/education/suniv.html
http://en.wikipedia.org/wiki/University_of_Idaho
http://www.nnu.edu/about/
http://go.boisestate.edu/about/
http://www.byui.edu/about/
http://www.isu.edu/aboutisu.shtml</>
http://www.eitc.edu/about.cfm