Eagle Island State Park
Posted by Hughes Group Blog Team on Thursday, September 12, 2013 at 6:25 PM
By Hughes Group Blog Team / September 12, 2013
Comment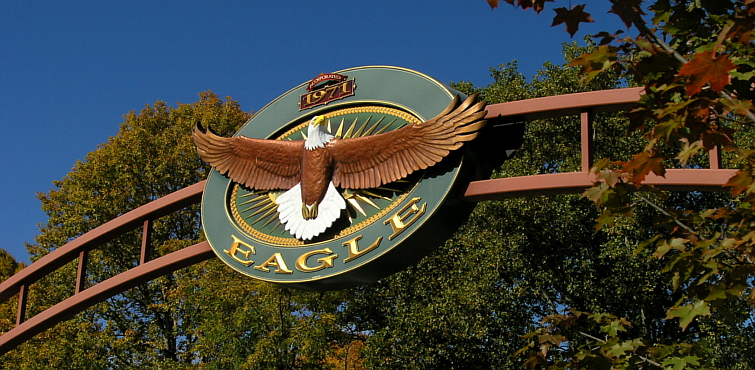 One of Idaho's greatest and most memorable features is its beautiful state parks. Idahoans enjoy a home where beautiful landscapes and entertaining outdoor recreation opportunities are literally on their front doorstep. One such park is located in the lap of homes for sale in Eagle Idaho. This is Eagle Island State Park.
Location
Eagle Island State Park gains its name from its location. The Boise River runs to the north and south of the park, effectively transforming the 545 acre strip of land into an inland island. The park is only three miles west of homes for sale in Eagle Idaho, seven miles north of Meridian residences, and eight miles west of Idaho's capital city, Boise. This makes real estate in the Boise-Nampa metropolitan area, since residents of this area have year round access to a multi-use state park.
Activities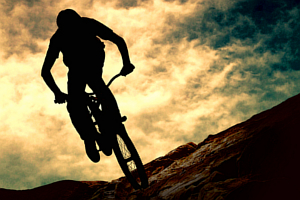 As aforementioned, Eagle Island is used for a wide variety of activities. It is a popular site for cross country races held by the community and by regional schools. The numerous trails throughout the park can also be used for trail riding, on both horses and bicycles, and walking. The park also features a water-slide which you can ride for a small fee, and a swimming beach. The slow flow of the Boise River in this area gives visitors a chance to escape the summer heat and enjoy a swim in one of Idaho's many unforgettable rivers. You can also bring a non-motorized boat and paddle around on the water. If you have your fishing license, you can also cast in a line and try to snag a wriggling fish. But water activities are not the limits of Eagle Island's amenities. The park is outfitted with traditional playground equipment, picnic tables, charcoal barbecues, and playing fields. If you prefer staying dry, try out your skill on one of the park's Frisbee golf courses. The park also houses several sand volleyball courts and horseshoe pits. Whatever your pleasure, be it water sports or a picnic on the grass, you can find it at Eagle Island State Park.
Rental Opportunities and Fees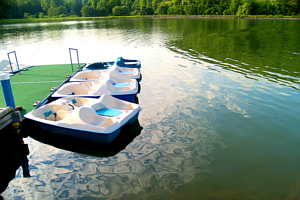 Idaho knows how to facilitate the entertainment of the many visitors to its wondrous parks. If you do not own water equipment, do not dismay, we have got you covered. You can rent life jackets and even paddle boards from park officials. Just bring a few dollars to the visitor's center and you will leave with your hands full of everything you need for your afternoon adventure. If you really want to, you can buy a souvenir for your friends to illustrate to them how fantastic your investment in homes for sale in Eagle Idaho is. In keeping with tradition across the state, there is a small fee for every vehicle that enters the park. If you buy one of the homes for sale in Eagle Idaho, you have the fantastic opportunity of walking or riding your bicycle to the park and thereby waiving the entry fee.
As you prepare to find your new home, take a look at the homes for sale in Eagle Idaho. This fantastic city has access to many of Idaho's beautiful parks, Eagle Island being just one among many. Feel free to search our listings for a home that suits your needs and let one of our agents know when you find it.