Does Boise Have a Responsible Waste Management Program?
Posted by Hughes Group Blog Team on Tuesday, January 14, 2020 at 11:58 AM
By Hughes Group Blog Team / January 14, 2020
Comment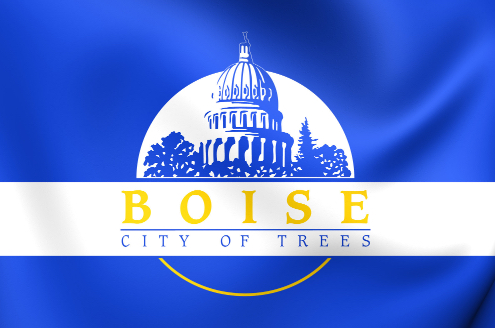 The city of Boise has been dedicated to the environment and keeping the city as clean as possible. There are many programs and ordinances in place in the city that are designed specifically to protect the water and air from pollution, to keep it as safe as possible for the residents of Boise. The waste management program of the city is no different. There's a lot to remember, especially for the residents who are asked to participate, but the program is amazing and doing a great job of keeping the environment of Boise clean. All guidelines for Boise residents on what should be included in each different trash cart can be found on curbit.cityofboise.org, but this article should help make things clear for you as well in case you are confused, or just getting started.
Every area of Boise is given a specific day that trash is collected, and recycling is collected on that day every other week. Each resident of Boise is given three large carts for trash to keep the different categories of trash organized. One cart is gray, one is gray with a green lid, and one is blue. The solid gray cart is for all of your average day-to-day trash that is non-recyclable. The blue cart is for your recyclables. There are several items that qualify for this category of recycling. All plastics that are #1 or #2 and are bottles, jars, or jugs are able to be recycled in these blue carts. Also, paper products like magazines, newspapers, office paper, and cardboard boxes can be recycled. Certain metals can be included as well, like aluminum cans or foil. All of these items can be sorted into the blue carts and are properly recycled by the city. The carts with the green lids are for the compostable materials you want to dispose of. Compostable materials include things like leaves from the yard, branches, weeks, and other yard waste that can be turned into compost.
Very recently, the company Hefty, known for its hefty garbage bags, created a new recycling program called the Hefty EnergyBag Program, with a specialized trash bag for the program. They partnered with the city of Boise to institute the new program throughout the city, giving Boise's recycling program a nice boost. The Hefty Energy Bag is a bright orange trash bag given to Boise residents designed specifically for other types of plastics that aren't normally allowed in the traditional recycling carts. Plastics like grocery bags, yogurt containers, bubble wrap, juice boxes, egg cartons, toothpaste tubes, and deodorant tubes can be put in these orange bags. The orange bags can then be disposed of in the blue recycling carts for collection on the standard recycling day. If you have extra bags that don't fit in the cart it's no problem. The extra bags can be put in a sturdy container like a cardboard box next to the recycling cart and it will all be collected. There is no limit placed on the number of Energy Bags that can be recycled at one time. There's no penalty for extra recycling!
Once these blue recycling bins are collected by the city, the orange Hefty Energy Bags are sorted out and sent to a new recycling plant in Salt Lake City, Utah. This plant is called Renewlogy, and they have implemented a process of recycling where they can take these normally non-recyclable plastics and break them down on a molecular level. This break-down process turns these plastics into diesel fuel. Turning these otherwise useless plastics into a useful fuel source is an amazing process and Idaho is hoping to get a Renewlogy plant built somewhere in the Treasure Valley. One plant is so efficient that it would only take up the same amount of space as a tennis court, and the final product is a resource that is used daily. Compost is another area of waste that the city has worked to improve. In the summer of 2017, Boise added a program to help limit the amount of compost waste in the city. New trash carts with green lids were distributed to residents in the city for proper disposal of their compostable materials. The program has had an incredible amount of success. Since the program was launched in the summer of 2017, over 40,000 tons of compostable materials have been collected in Boise. All of the compostable materials you put in your cart are collected and compost is made in the city. If you have enough compostable materials that it doesn't all fit in your compost cart, you can put the extra in large paper bags and leave them on the curb next to the cart. If you want some of the final product compost processed by the city you can to go the pick-up site at the Idaho Botanical Garden where they make the compost available to the public. You can have as much compost as you want, and they'll even give you one cubic yard for free.
Boise is a city that is trying to go "green" as much as they can. There are so many programs around that are dedicated to helping keep the city clean and minimize pollution. The waste management program in Boise is no different. Between the standard recycling, the Hefty EnergyBag program, and the program for compost, the city is responsible for eliminating immense amounts of waste created in the city, so the environment is clean for all human and animal residents.
Sources
https://curbit.cityofboise.org/
https://curbit.cityofboise.org/other-services/hefty-energybag-plastics-collection/
https://curbit.cityofboise.org/recycling/collection-overview/
https://curbit.cityofboise.org/recycling/what-goes-in-what-stays-out/
https://www.hefty.com/hefty-energybag/hefty-energybag-program
http://renewlogy.com/project/hefty-orange-energy-bags/