Do Your Own Home Inspection First
Posted by Hughes Group Blog Team on Wednesday, July 1, 2015 at 1:40 PM
By Hughes Group Blog Team / July 1, 2015
Comment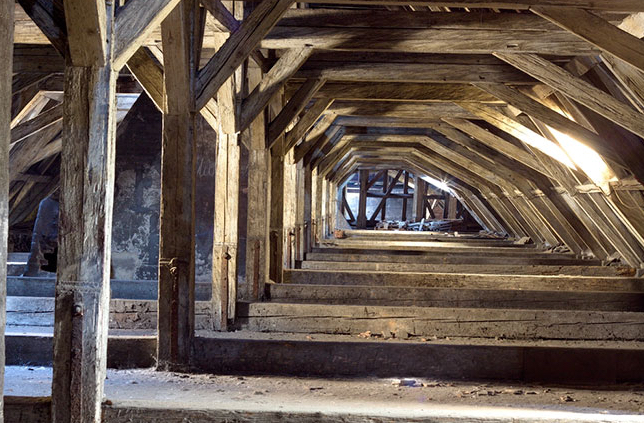 You know the importance of having a home inspection done once you've made an offer on a house. You want to be aware if there are any major issues in the house that will need to be addressed. If it's something major, like replacing the roof, or a sinking foundation, you might just want to be able to back out on your offer. Or, you'll want to have the seller fix the issues first, or come down on their asking price so that you can afford to repair the problems.
Before you even make an offer, though, you should do your own brief home inspection. This will not replace the professional home inspection, but it will give you a rough idea of any issues that might arise after you place an offer and have a legitimate home inspection performed. Fortunately, the home inspection checklist that you can do on your own is simple enough, and it will point out any glaring flaws with the house before you moved forward and make an offer.
What to Look For
Obviously, you might not be able to get up into the attic, or check out the crawlspace and foundation of the house yourself. But there are other areas where you can look. If you find too much that's wrong, or are issues you don't want to tackle, you won't even have to make an offer. You can just move right on to the next house on your list.
Foundation
No, you're not crawling underneath the house to take a look. You're looking at what you can see. Take a look at the walls and ceilings of the house. Do you notice any bowing, warping, or cracking? Check the exterior as well. Do you notice any cracks in the foundation? Are there trees or plants growing too close? This is what you're looking for.
Lot
You're going to want to make sure the lot is graded correctly. Does water drain away from the house? Do you notice any excessively wet areas, or places where the ground might be sinking? Improper grading can lead the water right to the foundation of the house, and cause a lot of potential problems.
Roof
You'll want to see if the roof is in good condition. Are there any missing shingles? If you can, find out when the roof was last replaced. Certain types of roofs only last so long, and it might need to be replaced soon. You'll also want to make sure that there aren't any trees growing to close to the roof.
Exterior
Depending on the siding, or external material, of the house, you're going to want to see if the exterior will need any repairs or paint. Look for gutters and spouts that are attached correctly, and aren't falling off, or positioned incorrectly. You'll also want to look for signs of asbestos or lead paint if you can. Those can be expensive to clean up.
Attic
If you have access, look for signs of leaking and water damage. Does the structure look solid?
Interior Leaks
You'll want to look at windows and ceilings for signs of water damage and potential leaks.
Basement
If the house has a basement, you'll want to look for signs of moisture. Is the basement damp? Does the temperature seem a lot different from the rest of the house? It might not be insulated correctly. If there's a crawlspace, you'll probably want to leave that for the home inspector.
Electrical
While you can't check everything, look at what you can. Make sure all of the switches work and look for any signs of electrical issues. If you notice scorching, there's a problem. You'll also want to check the breaker box to see if it's been updated (if the home is older), and that you still have room to expand. ·
Plumbing
Check how well everything drains. Listen for odd noises, and look for anything that might show signs of a greater problem. If you can, find out if the sewer line has been checked for cracks or leaks. ·
Appliances
If they are included, make sure everything works. If the appliances are old, you might need to replace them.
Heating and Cooling
See if they work, and if you can find out how old they are. Check to see if the system has been upgraded, and if so, if anything original was left that might still need updating.
Odors
If there are bad odors in the house, the smell could be a sign of a greater problem. For instance, a musty smell in the basement could mean the basement is getting wet, which is a problem.