Day Trips From Boise, Idaho
Posted by Hughes Group Blog Team on Friday, October 1, 2021 at 12:00 PM
By Hughes Group Blog Team / October 1, 2021
Comment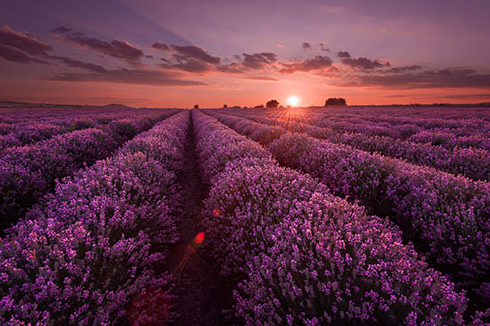 Boise is an urban paradise complete with gorgeous views of the foothills, vibrant culture, a lively downtown scene, and endless potential. Beloved by many, Boise boasts the ideal balance between big-city amenities and access to some of the state's most incredible outdoor recreation destinations. While the city provides plenty of entertainment, the possibilities for day trip adventures are virtually endless. Plan your next escapade and consider spending the day exploring all that Idaho's natural landscapes and miles of uncultivated wilderness have to offer. Below are a few excellent trip ideas an hour or so from the hustle and bustle of city life.
Lucky Peak
Boise, Idaho
Made up of three distinct recreation units, Discovery, Sandy Point, and Spring Shores Marina, Lucky Peak State Park is the ideal destination for a quick day trip close to town. Popular for picnics and group events, Discovery Park is located just 10+/- minutes from Downtown Boise and offers impressive views of the Dam. Just a few minutes away, Sandy Point sits further up the road at the base of Lucky Peak Dam and is by far the most popular unit for its sandy beaches, remarkable fountain, and pleasant water temperatures during the summer. About 40+/- minutes from Boise, Spring Shores is geared towards water enthusiasts and provides direct lakeside access via two boat ramps with ample parking, a full-service marina, recreation equipment rentals, a convenience store, and additional supplies. Also accessible by the Boise River Greenbelt, Lucky Peak State Park makes for an excellent biking route or water oasis close to home.
Distance from Boise: 11.8+/- miles (depending on park destination)
Average Travel Time: 17+/- minutes (depending on park destination)
Popular Attractions & Amenities: Full-Service Marina, Picnic Areas w/ Grills, Boat Ramps, Convenient Store, Water Fountain, Equipment Rentals
Bogus Basin
Boise, Idaho
A four-season recreation destination, Bogus Basin Mountain Recreation Area is a gateway for outdoor enthusiasts. Just 45+/- minutes from Downtown Boise, the drive up the mountain is worth it for the spectacular views of Boise's cityscapes and the greater Treasure Valley alone. The trails at Bogus are typically open between June through October and offer 30+/- miles of high elevation scenic adventures with access to convenient shuttle rides during the summer months. Visitors can enjoy outdoor mountain recreation, including groomed mountain biking trails, hiking, horseback riding, disc golf, several wintertime sports, disc golf, live music, marathon events, roller coaster rides, and more! Find activities that everyone will enjoy and check out the kid's area for rock climbing, trampolines, and access to the Shafer Butte Mining Company.
Distance from Boise: 18.3+/- miles
Average Travel Time: 43+/- minutes
Popular Attractions & Amenities: Season Passes, Unlimited Day Passes, Music on the Patio, Music on the Mountain, Glade Runner Mountain Coaster, Deer Point Express, Morning Star Express, Summer Tubing, Multi-Use Trails, Rock Wall, Bungee Trampoline, Shafer Butte Mining Company, The Basin Gravity Park, Races & Events
Bruneau Sand Dunes
Bruneau, Idaho
Bruneau Dunes State Park is an exciting outdoor recreation area located conveniently less than 70+/- miles from Boise. The Bruneau Dunes spans 4,800+/- acres and features the tallest structured dune on the North American Continent reaching over 460+/- feet high. Visitors can explore the area by hiking, off-road vehicles, or renting sand boards. Interested in taking the scenic route? Opt for a leisurely stroll along a 5+/- mile self-guided nature trail complete with information on the unique geology that formed the dunes and the pond at the base.
Find even more ways to enjoy the natural desert landscape by heading to the lake for excellent fishing opportunities and guided horseback rides through the rugged dunes. Other activities within the park include birdwatching, camping, swimming, stargazing, or a trip to the visitor center to learn about native birds of prey, insects, fossils, wildlife, and the area's geology. As the sun sets on the horizon, head over to the Bruneau Dunes Observatory Complex, one of two observatories open to the public in Idaho, to watch the night sky light up.
Distance from Boise: 62+/- miles
Average Travel Time: 1+/- hour
Popular Attractions & Amenities: Equestrian Campsites, Picnic Areas, Rental
Cabins, RV & Tent Campsites, Hiking Trails, Biking Trails, Horse Trails, Wifi Hotspots, Visitor Center & Museum, Sandboard Rentals, Guided Tours, Special Programs, Education Center, Observatory
McCall
McCall, Idaho
Just 2+/- hours north of Boise, surrounded by alpine mountains and gem-colored lakes, lies the resort town of McCall, Idaho. The town stretches approximately 10+/- square miles and is centered around Payette Lake, ideal for boating access, sandy beaches, and enjoying the beautiful mountain scenery. Find the ideal spot to picnic and spend the day hiking at one of two nearby beautiful parks located on the water. Situated on a 1,000+/- acre peninsula, Ponderosa State Park juts out into the lake providing access to plenty of multi-use trails and guided tours through the deep woods. A popular summer and winter destination, McCall is known for its heavy snowfall, attracting many for several wintertime sports and festivities. Don't miss the annual McCall Winter Carnival, drawing more than 60,000+/- visitors to the mountains for an incredible snow sculpture contest, live music, and daily events with everything from comedy shows to art auctions.
Distance from Boise: 108+/- miles
Average Travel Time: 2+/- hours
Popular Attractions & Amenities: McCall Winter Carnival, Payette Lake, Ponderosa State Park, Brundage Mountain Resort, Tamarack Resort, 4th of July Firework Show
Sawtooth Mountain National Recreation Area
Stanley, Idaho
Rated one of Idaho's best national parks, the Sawtooth Mountain National Recreation Area is an epicenter for outdoor adventures. Bordering the charming rural mountain town of Stanley, nature enthusiasts can find access to miles of beautiful scenic byways surrounded by acres of lush forest and a plethora of recreation opportunities. Made up of over 750,000+/- acres of incredible mountain terrain, find a handful of mountain peaks rising above 10,000+/- feet decorated with beautiful gem-colored alpine lakes. Most popular from July-September, the area attracts a variety of outdoor recreationists for its abundance of trails, camping access, powder-packed winters, gorgeous lakes, incredible rock climbing possibilities, and more! Enjoy all that the natural landscapes have to offer, from geothermal hot springs to acres of untamed wilderness.
Distance from Boise: 133+/- miles
Average Travel Time: 2.5+/- hours
Popular Attractions & Amenities: Sunbeam Hotsprings, Bonneville Hotsprings, Kirkham Hotsprings, Boat Box Hotsprings, Stanley, Redfish Lake & Lodge, Sawtooth Lake, Stanley Lake, Salmon River Scenic Byway, Ponderosa Pine Scenic Byway, Sawtooth Scenic Byway, Sawtooth Lodge, Mountain Village Resort, Salmon River, Alice-Toxaway Loop, Alturas Lake, Park Creek Ski Trails, Stanley Museum, Fishhook Creek Trail
Idaho City
Originally the capital of Idaho and previously a mining destination, this western town lies around an hour away from Boise. This once busy city is now home to historic buildings encompassed by picturesque forests. Visitors are greeted by Wild West charm and a variety of antique shops, restaurants, and a hot springs resort. Find plenty of well-preserved monuments, an operational saloon converted into a sarsparilla shop, the Boise Basin Museum, and even more historical artifacts to checkout. Spend a day touring this quaint town or enjoy one of the many seasonal festivals hosted throughout the year.
Distance from Boise: 40+/- miles
Average Travel Time: 1+/- hour
Popular Attractions & Amenities: Idaho City Days, The Springs, Boise Basin Museum, Sarsaparilla Ice Cream Parlor