Classic Movies Made in Idaho
Posted by Hughes Group Blog Team on Friday, August 16, 2013 at 11:12 AM
By Hughes Group Blog Team / August 16, 2013
Comment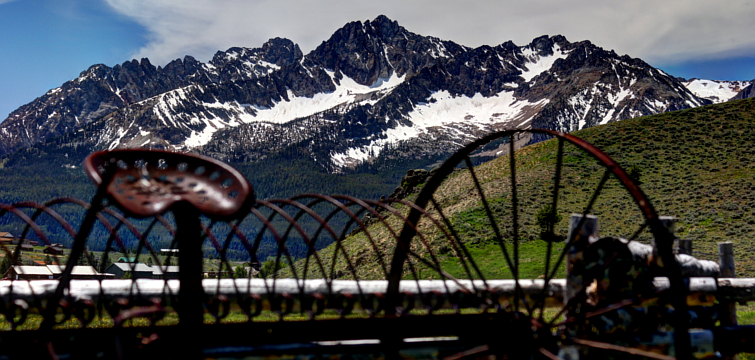 The following are arguably some of the best movies filmed in our beautiful state of Idaho. With Idaho's exciting geography, sprawling mountain ranges, and unique backdrops, more than a few of Hollywood's most memorable flicks have been shot here.
Bus Stop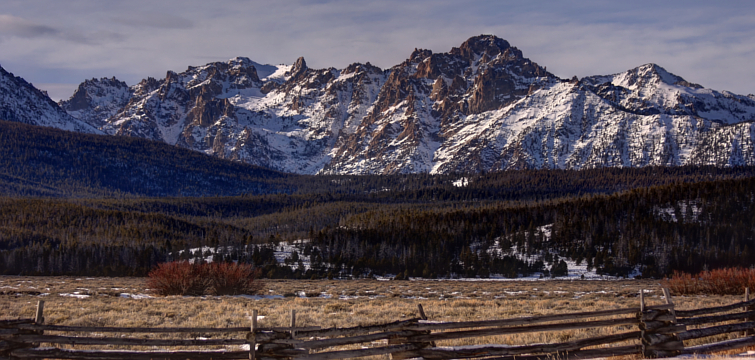 Bus Stop is a 1956 film starring Marilyn Monroe and Don Murray. Bus Stop is one of Marilyn Monroe's more unusual movies – as it is neither a comedy or a musical, but more of a drama film. It was the first film she completed after studying acting in New York, and the first film ever for her co star, Don Murray. In a quick summary, the movie is about a rambunctious cowboy, Beauregard, who falls in love with a saloon singer, Chérie, and tries to whisk her away to live with him on his Montana Ranch.
Bus Stop was not exclusively shot in Idaho, but much of it was filmed in Ketchum, at the North Fork Store, National Forest, Idaho, and Sun Valley. The North Fork Store is located in Blaine County, about six miles outside of Ketchum off Highway 75, and is the site where important moments in the movie were filmed. In Bus Stop, the store played the role as the actual bus stop, and crucial scenes were played out in the store and the parking lot. However, the site today is not what it was then. The store is no longer operational, but back in 2006 the store in addition to the trailer park located behind it, was purchased by the Blaine Ketchum Housing Authority with the intention of redeveloping it and preserving it.
John M. Stephens, a famous cinematographer, got his start in Sun Valley, Idaho, and was lucky enough to play cameraman for a few days while the official assistant camera guy got sick. He was able to capture several iconic images of Marilyn Monroe around Galena Summit and the North Fork Store while she was in the area filming the movie. John M. Stephens has worked on films such as Titanic, Indiana Jones and the Temple of Doom, and Midnight Run.
Pale Rider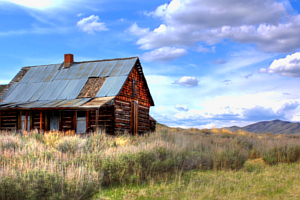 Pale Rider was mostly filmed in the Boulder Mountains and the Sawtooth National Recreation Area in central Idaho near Ketchum and Sun Valley, Idaho. This 1985 Clint Eastwood classic was filmed in one of the most beautiful locations in Idaho, with a backdrop of the jagged Sawtooth Mountain range. It was filmed in the fall of 1984, and went on to become the highest grossing western film of the 1980s. The movie is set sometime in the 1880s, and follows a gunfighter who is given the name 'preacher' who tries to protect a prospector village from a corrupt mining company set on seizing the land.
Pale Rider was filmed in Boulder, Idaho off State Route 75. The location in the SNRA was used as a backdrop to the fictional town of La Hood, California – and in the book, Clint Eastwood: Riding High, Douglas Thompson said the construction crew worked for over a month to build a small western town from scratch, where the buildings would be used inside and out.
Of course, as with the rules along these beautiful recreation areas in Idaho, the no trace rule was put into place, removing all evidence that a Clint Eastwood film had ever been made there. If you're resolute enough, you can navigate your way to the exact location where the fictional town was constructed using Google earth and other resources. It's approximately 16 miles northwest of Ketchum, Idaho.
Before Pale Rider, Clint Eastwood also filmed the western, Bronco Billy, around Boise, Idaho in 1979.
Dante's Peak
Dante's Peak was filmed in Wallace, Idaho, near Coeur d'Alene, Post Falls, and Spokane, Washington. Located in the panhandle of the state, Wallace is known for over a century's worth of silver mining history and all season mountain recreation – much like the Boise, Idaho area. Wallace is the center of the Coeur d'Alene silver mining district, which produced more silver than any other mining district in the United States. It has a beautiful location, but is home to just 784 people (as of the 2010 census). The movie is about a volcanologist who arrives to the town of Dante's Peak, Washington to check out recent volcanic activity, and discovers that the volcano may erupt at any moment.
The crew of Dante's Peak chose Wallace for the setting of the film, and shooting began in 1997, with the big hill just south of town digitally altered to look like a volcano. Many of the scenes take place in the historic downtown area, which you can see from interstate 90. The film Heaven's Gate also had several scenes filmed in Wallace.
The entire town of Wallace is on the National historic Register.
Napoleon Dynamite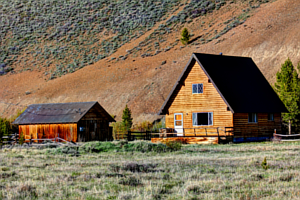 This quirky, indie comedy was filmed almost entirely on location at the director's hometown of Preston, Idaho, and at Preston High School where many scenes are filmed on the outside steps, the cafeteria, and the auditorium. Preston is indeed a small town, just as it is portrayed in the movie. With just over five thousand people, it's actually considered a part of the Logan, Utah metro area – and was settled by pioneers who originally called it Worm Creek.
For many years after the release of Napoleon Dynamite, the city held a "Napoleon Dynamite Festival" during the summer, which included events such as a Tether-ball Tournament, Tater Tot Eating Contest, Moon Boot Dance, Impersonation, Football Throwing Contest and more.
The movie was a blockbuster hit, grossing $44.5 million in the United States, and stayed popular on DVD long after. It put the tiny town of Preston, Idaho on the map, and had local real estate agents more busy with out of state callers than ever before.
In addition to attracting splendid locations for these movies, several movie stars have fallen in love with Idaho over the years. Just recently, a sprawling ranch in Hailey, Idaho once owned by "King of Cool," Steve McQueen, is up for sale. In addition, Bruce Willis once owned several properties with his then wife Demi Moore, including a bar in downtown Hailey. Tom Hanks owns a sprawling Sun Valley area home, and other well known to own or once own property in Idaho include Carole King, Bill Gates, Arnold Schwarzenegger, Robin Williams, Ernest Hemingway, and Clint Eastwood.
Other films shot in Idaho include Breakheart Pass, Heaven's Gate, Kundun, Northwest Passage, Smoke Signals, and Town & Country, amongst others.