Celebrities that enjoy Boise
Posted by Hughes Group Blog Team on Friday, December 27, 2019 at 11:18 AM
By Hughes Group Blog Team / December 27, 2019
Comment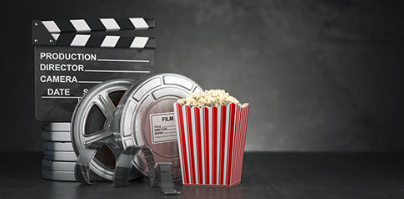 Every celebrity seems to have their own spot that they love to go in order to take a break from the world. It can often be pretty surprising just what a particular celebrity's vacation place of choice is. For those who are familiar with the area, it's not hard to see why a celebrity who has enough money to spend their time anywhere in the world would want to spend such a large amount of time in an Idaho city like Boise. That's the thing, this is just where famous actor Matt Damon surprisingly decides to visit and fairly often.
What is it that brings this Academy Award Winner to this area of the United States? He could go anywhere, so what is it that is so special about Boise? Well, his frequent trips to the city began back in 2002 when a special early screening of The Bourne Identity (where Damon plays the title role that he is now infamous for) brought the actor to the area. His time in Boise during this premiere left a huge impact on the area, since talent, fame, and class of his level is pretty hard to come by in the city. Aspiring young actors and actresses really appreciated getting to meet him, get his autograph, and take pictures with him. 14-year-old Shea Hall said, "I think he's an amazing actor. I'm an actress too. I'm so glad I got to meet him." In an interview with Dana Oland of Idaho Statesman, he was asked his thoughts on the city, to which he replied, "I love it; it's beautiful. This is my first time here. I have friends who grew up here who moved back East. So I've been hearing about Boise for a few years." While most of the screenings of the film were in some of the country's biggest cities, including New York City, Boston, Los Angeles, Philadelphia, and Dallas, Oland questioned why they would make a stop in Boise, Idaho. Damon explained that Boise was a favorite place to visit for the film's executive producer, Frank Marshall. Marshall first visited the city in order to catch up with his high school friend in the 1970s. He fell in love with it and ended up buying a home there. Ever since then, many of the movies that he has produced have premiered in Boise, and he still visits the city often. In addition to Marshall's constant visits, this certainly wasn't going to be the last time that Damon would pop up in the state for a premiere of one of these entertaining and wildly successful action thrillers either!
Following this initial visit to the City of Trees, Matt Damon has continued the tradition started in 2002 by spending a lot of time in the city, including attending the Boise premieres of the subsequent Bourne films of which he was a part of. In 2004, the first sequel in the series, The Bourne Supremacy, was released, so Damon took advantage of another opportunity to visit the city by going to this film's premiere in Boise as well, with a smile on his face the whole time! The premiere (along with the film as a whole) was a huge success and raised a lot of money to help out with a local cause. What could now be called the Bourne SERIES of films was just getting started though, and so was Damon's relationship with a city he was starting to fall in love with.
2007 was the year that the original Bourne trilogy came to its thrilling conclusion with The Bourne Ultimatum. Yet again, the actor was there to enjoy the premiere with the fans, and, like with the previous two Bourne premieres, raising money for the Boise Contemporary Theater, a local theater in the area. He seemed to be pretty comfortable with the city at this point, as he and his wife casually strolled onto the sidewalk of the theater, met by many enthusiastic fans. During this visit, Frank Marshall said that it felt good to spend time in his "home away from home" and it seemed like that enthusiasm was definitely rubbing off on the actor. Damon made sure he had a great time and helped the excited fans have a wonderful experience too, taking lots of pictures and signing plenty of autographs before the premiere started. Just like before, it clearly meant a lot to locals getting to see and meet Matt Damon. A Meridian local, Shaun Dyke, said this "He embodies a coolness, whatever movie he's in. He's just a guy's guy." This is one of the best ways to describe how nice and down-to-earth the actor is.
Almost a decade later, when it seemed like the Bourne franchise was done, Director Paul Greengrass, Frank Marshall, and Matt Damon teamed up yet again for a new sequel, simply titled Jason Bourne, released in July 2016. And another Bourne movie meant another visit by Damon to this part of the great Gem State! This time the premiere was held at the brand new Village Cinemas in Boise's neighboring city of Meridian. Like with the other visits, the premiere was held to raise money for a local cause, this time for a new YMCA center in Meridian for the Treasure Valley Family YMCA. Right now it is unknown if there will be another installment in the franchise, but if there is and Damon is involved, you can bet that he will pop up in Boise yet again!
The fact that Matt Damon makes an extra effort whenever his schedule permits to spend time in Boise during premieres of what is easily his biggest series of movies really says a lot. He has clearly grown to love the city, and he seems very appreciative for being introduced to it! Like he said all the way back in 2002, he loves the area, and it is evident that he meant it from his continuing visits (Not to mention all of the local causes that he has helped during the premieres). It is awesome to see that even huge movie stars have recognized the gorgeous scenery and humble residents of one of the most underrated cities in the United States!
Sources:
https://www.idahostatesman.com/news/local/community/boise/article76702507.html
https://www.idahostatesman.com/entertainment/arts-culture/article76709452.html
https://www.idahostatesman.com/news/local/community/boise/article76702867.html