Casual Dining in Meridian
Posted by Hughes Group Blog Team on Sunday, December 24, 2017 at 9:49 AM
By Hughes Group Blog Team / December 24, 2017
Comment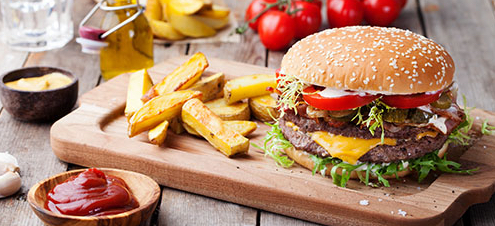 Food is a great way to experience different cultures, express feelings, and emotions, celebrate lives and events, and mourn losses. Eating can be a way for humans to gather to experience time together and can be a great way to connect, as well as open the channels to reminisce. Dining out has become such a great part of our culture, though in the past it wasn't as ready an option. Economical boosts have made it possible for people to head out and buy a fast meal while running from one activity to another, as well as opening the door for people to enjoy food at a restaurant as the activity itself. Gone are the days when burgers cost a handful of coins, though overall, many would consider eating out more affordable since the price of groceries rose with the price of dining outside the home.
The City of Meridian is a great place, pulsing with a booming population that has a hunger for quite a variety of edible options. While there are many restaurants that cater to fine dining experiences, let's focus a bit on the places that have more casual atmospheres. From fast food to dining in a booth, there are so many options that cater to the crowds. It can be hard to know which businesses really deserve the hype. Well, sit back and relax as we point out some of the better eateries for those desiring a more casual dining experience.
For sandwich lovers, Fat Guy's Fresh Deli has nearly thirty different options for sandwiches alone. The variety is enough to satisfy almost any palate. From the most sophisticated to the most mundane, they have even jazzed up a simple peanut butter and jelly sandwich and turned it into a triple-decker, grilled it, and made it into a feast fit for a royal. Plus, if there are options you'd like to try even though they aren't listed on the menu, Chef Wally will step up to the challenge. Be prepared to enjoy the most delicious sandwiches, soups, and salads at Fat Guy's Fresh Deli.
Sometimes, a craving for Mexican food is immense and all-consuming, yet you may not have time to cook a full Mexican spread or to sit down at a restaurant for the entire evening. Luckily, Meridian has a gem hidden in plain site- Baja Fresh. This company promotes fresh eating through their healthier options, including Baja Bowls and Fire-Grilled Chicken Tortilla Soup. Not only are the flavors spot on, but the service is pretty nice and they have the ability to cater. Office parties will never taste the same- mainly because one taste of the food from Baja Fresh will leave the office requesting Baja Fresh for every meeting. Swing by- the store is located off of Eagle Road across from Bed Bath and Beyond.
There are many places throughout Meridian and the rest of the Treasure Valley who make and sell burgers, but Zimm's Burger Stache stand out above most of the competition. Known for their burgers as well as their chicken, Zimm's has quick service and a flavor profile that will transport diners back to the good old days of, well, Diners! Each month, patrons are able to enjoy a different shake of the month with their meal of burgers and fries. Those who would prefer a meat-free experience will be thrilled to find that the menu also contains a Garden Burger. Each burger is handcrafted and packed with toppings, unlike any burger that could be found at a standard chain restaurant. That is why Zimm's stands up against the competition.
Sometimes, the thing that hits the spot isn't a burger, pizza, or even a fancy dining experience. Merely heading out for some ice cream or frozen yogurt can be just the ticket to enjoying an evening. Yogurtz Grill in Meridian has rave reviews about their foods and choices of frozen treats. With freshly baked waffle cones and a grill to boot, Yogurtz is a fun place with an upbeat interior that welcomes every patron with a smile. When building a sundae, there is no need to hold back on the toppings. The self-serve portion extends to the sprinkles and nuts as well, so customers can add as many intriguing toppers as their heart's desire. If eating dinner is important before heading on to dessert, never fear! Yogurtz has a marvelous selection of burgers, chicken burgers, wraps, and more to satiate even the largest of appetites.
With a lot of talk going to the more American styles of eating, it's important to make a nod to the awesome Chinese restaurant nestled in between the shopping centers along Eagle Road. The Great Wall Restaurant not only delivers but for those who are looking to spend a bit more time at a casual Chinese themed restaurant, this is the place to be. Their buffet is large with many options and the ability to request foods. They keep the food well stocked and taking a bite is like inviting a dragon to dance upon your taste buds. Swing by today to try their delicious foods for yourself.
Dining out in Meridian doesn't have to be an evening affair. Many casual restaurants are woven throughout the city, and once you find one that is your favorite, it can be hard to want to check out other. Rest assured, however, that most of the restaurants in the area have great food options to offer if you are willing to open your mind and try something new. Who knows? You may find a new daily stop for your lunch or dinner routine.
Sources
http://fatguysfreshdeli.com/
http://www.bajafresh.com/about-us/
http://www.zimmsburgerstache.com/menu.html
https://www.yogurtzgrill.com/yogurts-and-ice-cream.html