Cap Off Your Perfect Idaho Summer!
Posted by Hughes Group Blog Team on Wednesday, July 23, 2014 at 12:53 PM
By Hughes Group Blog Team / July 23, 2014
Comment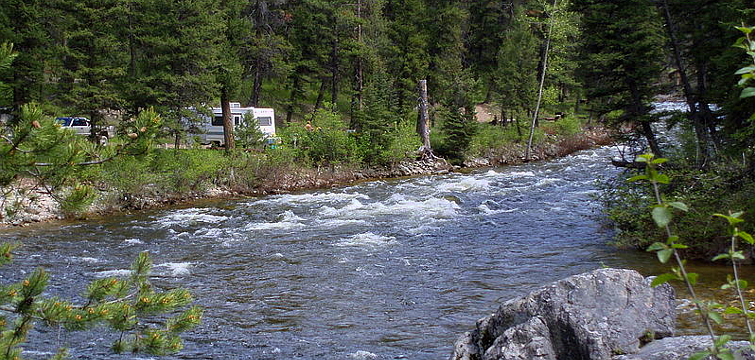 Idaho's back country certainly opens up the imagination when it comes to planning weekend excursions that require warmer temperatures – with so much to choose from – just how do you narrow down the field and pick just a couple? But don't fret too much, with another summer coming next year, you can always follow through with all of those big plans. But there's still plenty of warm summer days left in the Treasure Valley yet – here's some less frequently mentioned adventure packed day trips you can squeeze in before daylight begins to shrink.
Hot Springs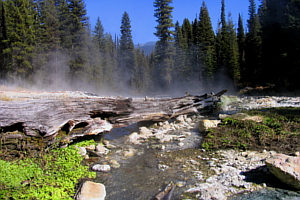 Hot Springs are found all throughout Idaho, and there are several located near enough Boise to make a day trip of it. Whether you're looking for commercial or natural springs, Idaho has the scenic beauty to really make it amazing. The Springs in nearby Idaho City is just 45 minutes from Boise, and is the perfect location to cap off a memorable summer – or to begin a memorable winter. The Springs Resort Facility will allow you to indulge on yourself with some much needed rejuvenation and soak time with a 40' x 80' geothermal pool and a toasty 104º 16' hot tub. Also check out the steam room, or while it's still warm, play on the splash deck with 16 jets of cold water to refresh yourself during these hot August afternoons. In case you can't make it out until later in the year, visit the Springs while snow is on the ground with chilling temperatures to match. The walkways stay ice and snow free. Geothermal water remains pumped throughout, even in the changing rooms. Enjoy the blazing fireplace in the lobby, or sit at the bonfire at the edge of the pools while you stargaze at Idaho's beautiful, open skies.
Go Zipping
Zip Idaho presents a fantastic adventure perfect for an afternoon out doing something a little different. This year they opened up new and improved zip lines, solidifying their promise for the ultimate zip experience. The zip lines are located in the quaint small town of Horseshoe Bend, Idaho – just a half an hour north of Boise. They provide a fabulously unique eco adventure that uses tree based canopy tour style zip lines that stretch up to 2000 feet. Zipping is great for all kinds of get togethers, whether it's a date out with a loved one, the entire group, your friends, a reunion, or a birthday celebration. And with the gorgeous Idaho backdrop and surrounding wealth of recreation at your fingertips, you can turn an afternoon of zipping into an entire weekend of exploring Idaho's back country. Horseshoe Bend is truly an outdoor enthusiast's dream with all the country you need to mountain bike, fish, or even go whitewater rafting. Even if you can only book the afternoon for some zipping, we're sure it'll be a memorable occasion to cap off the summer.
Explore by Train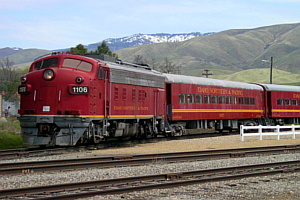 The Boise National Forest is one of Idaho's greatest gems – and if you're not into backpacking through the wild, it doesn't mean you can't experience this beautiful piece of Idaho artwork. Sail through by train, and see firsthand some of the crazy adventures folks come from far off to participate in, such as white water rafting on the famous South Fork of the Payette River. The Horseshoe Bend Route presented by the Thunder Mountain Line provides just this, in addition to a 45 minute stop so folks can visit the old gold mining exhibit, capture photo opportunities on the stage coach and peruse through the station house. You can choose between the executive class fare, which includes riding in a luxury parlor car with lounge style booths and a private bar, the first class fare complete with first class style padded booths with a private bar, or the standard class fare which provides open access seating in an air conditioned table car, bar car, coach car, open air car and covered open air car.
Fly Over Boise
If sailing through the Boise sky in a hot air balloon isn't an off beaten adventure, what is? View Idaho's capital city in a way most never have or ever will in a magnificent balloon that gently glides along with the breeze. Witness the surrounding mountains, the Boise river, and curtains of trees with one of the most unique adventures of flight. The Spirit of Boise Balloon Classic is coming up August 28 through September 1 at the lovely Ann Morrison Park, where nearly 5,000 exciting balloon flights will launch. This is a truly fantastic tradition that has been ongoing since the Boise River Festival in 1991. The event is perfect for people of all ages and completely free. Spread your blanket on the ground and watch a massive launching of hot air balloons as they sail over the City of Trees. This is a one of a kind event, and one which requires very little for a fun filled afternoon. In the heart of the city, experience the unique sense of community Boise shares.
The many lakes, rivers, forests, hills, mountains, and resort towns of Idaho attract tourists from all over every month of the year – so whether you're into some serious backwoods adventure or prefer a calm afternoon on the water, Southwest and Central Idaho is the one place you can experience it all. For those of us lucky enough to call Idaho home, we can set aside time to explore the many outdoor treasures that lie in wait at our leisure.
Hughes Real Estate Group is your definitive resource for all things Idaho real estate, including homes for sale in Boise, Meridian, Nampa, Eagle, Caldwell, and Kuna. Contact us anytime for more information at (208) 571-7145.
Sources Used:
http://www.idahohotsprings.com/destinations/the-springs-resort-idaho-city/
http://www.zipidaho.com/