Buying Your First Home? Here Are Five Tips
Posted by Hughes Group Blog Team on Monday, March 28, 2016 at 9:38 AM
By Hughes Group Blog Team / March 28, 2016
Comment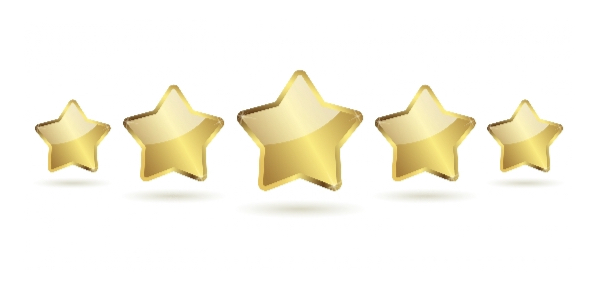 The first step in buying a house is making the decision to buy a house. But this decision can be as daunting as it is exciting, especially if this is your first home. With your first home, there are a lot of unknowns. Which is understandable; you've never bought a house before. This doesn't mean that buying a home for the first time has to be a terrible experience. Instead, if you are properly prepared, buying your first home can be a memorable and exciting experience. To make this process go as smoothly as possible, here are five tips to get you started.
Tip #1: Checking Your Credit
When you are buying a house, you are more often than not going to be needing to get a home loan. Your credit score is going to be very important in determining if you can qualify for a home loan, and if you can, what kind of interest rate you will receive. Before heading out to get preapproved for a home loan, you will want to know where your credit stands.
One of the easiest ways to do this is by using the website AnnualCreditReport.com to get a free credit report. This is a convenient tool because it will pull your credit scores from all three credit bureaus. Plus, your credit report will show you what debts you have, and what kind of payment history you have. Know this: just because you pay everything on time doesn't mean your credit score will be good. Your score comes from how much credit you are currently using, in relation to your available credit.
You want to shoot for using less than a third of your available credit. Checking your credit score before you look at loans is a good move because you can see if there are any mistakes on your credit report, or if you are going to need to do some work to bring your credit score up. Repairing your credit takes time, so planning ahead is important.
Tip #2: Taking a Close Look at Your Budget
After you've taken a look at your credit score, and fixed anything that you might need to fix, you need to take a look at how you are spending your money. Do you have a decent cushion of money left over each month, or are you living paycheck to paycheck?
When buying your first house, you are going to need to know where your money is going, and how much of it is going. Understanding your income will better prepare you for getting a loan. Lenders will be looking at your credit score, certainly, but they will also be looking at your income. If you are self-employed be prepared to have at least two years of income to show.
Tip #3: Organizing Your Documents
In order to apply for a mortgage, you are going to need some paperwork. This includes documentation of your income, such as recent pay stubs (typically two), the last two years of W-2s and tax returns, and they will likely want the last two months of your bank statements. Every single page, including the blank ones. Since the market crash, lending requirements have become incredibly strict, so having everything in order beforehand will make getting a loan go much smoother.
Tip #4: Qualify Yourself for a Loan
If everything is in order, and you have a good credit score and a solid income history, you might get approved for a much higher mortgage. Don't take out the maximum. Because this is your first home, you will likely be doing as much research as possible. So take some time to qualify yourself. Use an online calculator to figure out how much of a loan you can afford to take on. Monthly payments can add up quick, but if you know the top end of what you can afford, stick to it. This will also give you a solid idea of you will be able to qualify for a mortgage.
Tip #5: The Down Payment
Before you even look at buying a house, you know that stepping into homeownership is expensive. But don't forget about the down payment. More often than not, you'll be required to place a fairly substantial amount of money as a down payment. If you aren't prepared, the down payment could stop you from buying your first house.
If you are having trouble getting the money for a down payment, take a look at assistance programs. There are plenty of them around, and many are geared specifically towards first-time homeowners. As long as you are prepared, buying your first home can be a relatively painless process, and before you know it, you'll be unlocking the doors to your very own house.
Source-
http://www.bankrate.com/finance/mortgages/5-tips-for-first-time-home-buyers-1.aspx