Buying Homes Without an Agent
Posted by Hughes Group Blog Team on Monday, July 3, 2017 at 9:50 PM
By Hughes Group Blog Team / July 3, 2017
Comment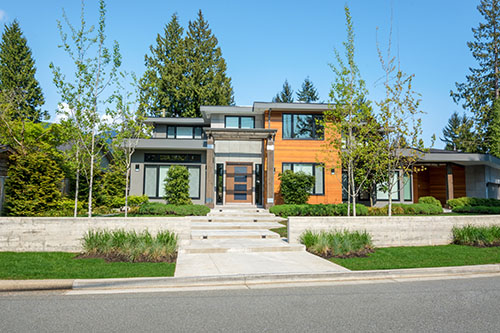 There are few professions in America as exciting, vital, and misunderstood as the real estate agent. They do quite a bit for our communities, helping us to buy and sell homes and advising us in matters of real estate investing. However, despite their value, there are quite a few people buying homes without an agent. While this is completely legal and not impossible by any means, it does present quite a few problems that a lot of people do not foresee. Buying a home without an agent can actually make the process much harder, and, in some cases, could end up costing you more money than it would have cost to hire an agent in the first place. So, in order to dispel rumors and explain what the home buying process would look like with and without and agent, we have written the following article. If you want to know more about the benefits of buying or selling a home with a real estate agent, then give us a call or shoot us an email today. We here at the Hughes Group do all we can to help you buy and sell homes with ease and can answer any questions you may have.
Why are people buying homes without an agent?
There are various reasons why people decide to buy homes without a real estate agent, but for the most part, it has to do with money, time, or control. There are more reasons than these, but these are the more prevalent. Let's take a closer look at these to find out more.
Money
While the buying agent doesn't directly pay their real estate agent, not having one, in some cases might save them a little money. The seller usually pays a part of the sale to his agent who then split it with the buyer's agent. However, depending on the contract that the seller has with his or her agent, they may be more willing to sell to someone without an agent since they won't have to give them as much. With that, they may also be willing to knock a few dollars off the price as well. This is all speculative though so it shouldn't be taken as fact or even relatively plausible. There is a likelihood that the seller won't care about saving a few dollars, or they might have a contract with their agent that means they have to pay them the same amount despite whether the buyer has an agent or not.
Time
Sometimes, if you already have a house that you want to buy and you have the money already procured you may think it unnecessary to get a real estate agent as it could just waste time. This is a common thought for people who are buying a home from someone they know or some other kind of private transaction.
Control
Some people don't like the idea of having a real estate agent handling their affairs. This can be for several reasons, but no matter what the reason they still just would rather be in control.
The benefits of buying homes with real estate agents
While we understand the reasons for wanting to buy a home without the help of a real estate agent, there are a lot of reasons why you should consider one.
Legal Jargon and Paperwork
Another reason you might want to work with a real estate agent is all the legal jargon and paperwork you have to wade through. There are forms and documents and authorizations that you have to have when buying a home that can really add up. Not to mention there can be legal ramifications for not doing everything properly. So, for that reason alone, it would definitely be worth working with an agent.
Resources
A real estate agent has a lot of resources that the general public does not. For instance, if you want to know more about the history of the home you are limited to what you can find on the internet if you work alone. A real estate agent, on the other hand, they will have access to databases that are only meant for real estate agents. In these databases, they have lots of information on the homes available including their sale history and how much they sold for.
Time
Aside from the fact that they have resources you don't though, they also have time that you don't. When a person is looking for a home they usually have to scour the internet on their lunch breaks or after they get home for the day. Luckily though, if you have a real estate agent working with you, they can be looking all day for you. You won't have to do any of the searching because that is what they are getting paid to do. All you have to do is to tell them what you like and then go look at the houses they have already vetted and presumably have the attributes you want.
Negotiations and Representation
Another reason why a real estate agent is great is that they can help you in the negotiations and representation. When buying something as expensive as a home, you need to know what you are doing and have someone who knows what is a good deal and what is a bad deal on your side. So, when it comes down to submitting a deal and getting you what you want out of the negotiations, it is best to have a professional to help you out.
Real estate agents are amazing and can do a lot for you in the home buying process. Yes, you could do the whole thing without them, but why would you want to? With their resources and experience, you can get a better deal on a home and will probably be able to find it faster with their help. To learn more about our great agents, be sure to drop by our office or give us a call or email today. We'd be happy to help you in any way we can.